ISRAEL MY GLORY: IN DEPTH—SEPTEMBER/OCTOBER
In this segment devoted to what we can learn from the prophet Micah, Chris shares about how the Israelites walked away from the Word of God. They became greedy, power-hungry, and forgot about the needs of their people. Saddest of all, they forgot about the devotion and love God desires over ritual sacrifice. We'll see that the Lord desires to love grace and mercy and kindness over greed, corruption, and power.
---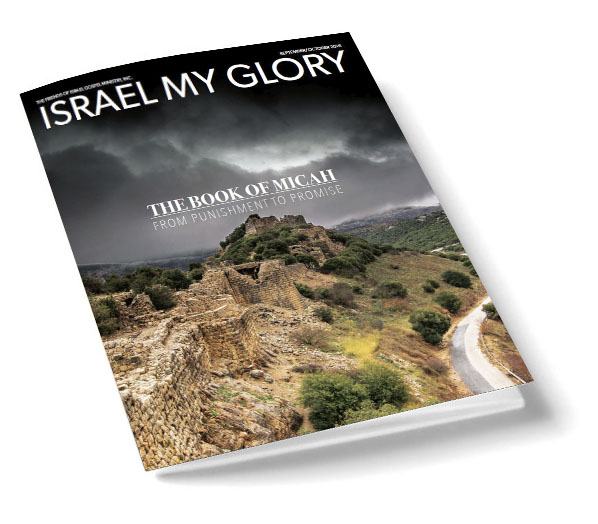 Get your free print or digital trial subscription.
Hard-hitting, accurate, up-to-date analysis of Israel and the Middle East. Thought-provoking examination of God's Word. Answers about the end-times. The truth behind today's headlines. Immediate access to the latest books and resources. People who want to be informed—and have a heart for God's Chosen People—rely on Israel My Glory.
SUBSCRIBE TODAY
---
We welcome Dr. Tom Davis, academic dean and professor at Word of Life Bible Institute, into the studio to talk about the article he contributed to the current issue of Israel My Glory entitled, "Hear! O Israel."
---
Music
The Friends of Israel Today and Apples of Gold theme music was composed and performed by Jeremy Strong.
Also heard on this weeks show:
»Piano quartet Gmin – 4. Presto, Rondo alla Zingarese (Johannes Brahms)