This program is a rebroadcast from January 23, 2016.
The Jesus Prophecies, Part 1
In this week's program, Chris Katulka starts a series called the Jesus Prophecies. Together, we'll take a look at the prophetic words of Jesus from His earthly ministry. These prophecies are pushing us to His Second Coming, that glorious moment in human history when Jesus Christ will return. But before that great moment occurs, the world will experience an indescribable pain called the Tribulation.
Message Transcript Download
---
Short Segment—AskFOI: Do Jewish people think Hitler and the Nazis were Christians?
Do Jewish people think Hitler and the Nazis were Christians? Chris takes a look at this difficult question during our Ask FOI segment.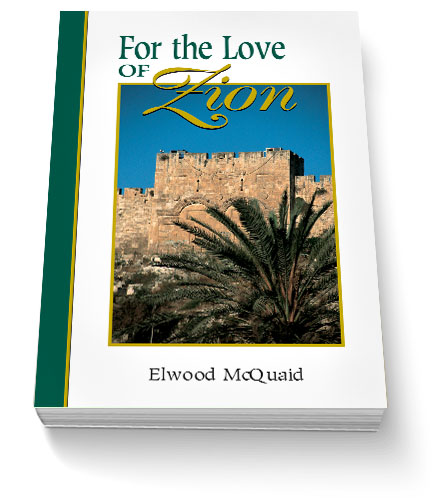 Israel Will Still Endure.
As Islamists relentlessly pursue jihad against all who reject the religion of the prophet Muhammad, many in the West are turning their backs on little Israel. A State of Palestine may be a political inevitability, but Israel will still endure. This book explains why, as it shines the light of God's eternal Word on the political and historical events of the Middle East.
---
Apples of Gold—Arab Neighbors
Throughout the Bible, God tells Israel not to fear. As the Lord protected the Jewish people from Pharaoh in Egypt, He will also protect Israel from their present day enemies. This week in Apples of Gold, a dramatic retelling from the life of Holocaust survivor Zvi Kalisher, you'll hear him speak of a similar situation. Arab nations call for the butchering of the Jews, but Zvi says that we must never repay them with hatred, but instead, show them the love of Christ.
Music
The Friends of Israel Today and Apples of Gold theme music was composed and performed by Jeremy Strong.
Also heard on this weeks show:
»Everybody's Got Problems That Aren't Mine (Chris Zabriskie) / CC BY 4.0