Eden to Eden, Part 6
We're finishing up our series Eden to Eden. We started in episode one in the Garden of Eden where God was dwelling with Adam and Eve. We're ending the series in the New Jerusalem where God will dwell with all believers in Jesus. But if we're honest, many of us have wrong ideas about heaven—sometimes even a boring idea of heaven. Chris will explain how God's consistent pursuit of us is a major theme in God's story, even to the end. And we'll learn how eternity will be anything but boring!
We hope you've enjoyed the series Eden to Eden. And that you will see how God loves each of us and wants to be with us. We can't wait to spend eternity with Him as He dwells with us forever! Do you have a personal relationship with God? Jesus made a way through His saving work on the cross for us to spend eternity with Him. We'd love to tell you more. Contact us if you have questions! Our listener line is 888-343-6940.

Part One, Click Here
Part Two, Click Here
Part Three, Click Here
Part Four, Click Here
Part Five, Click Here
They Called Her Miriam: The Virgin of Nazareth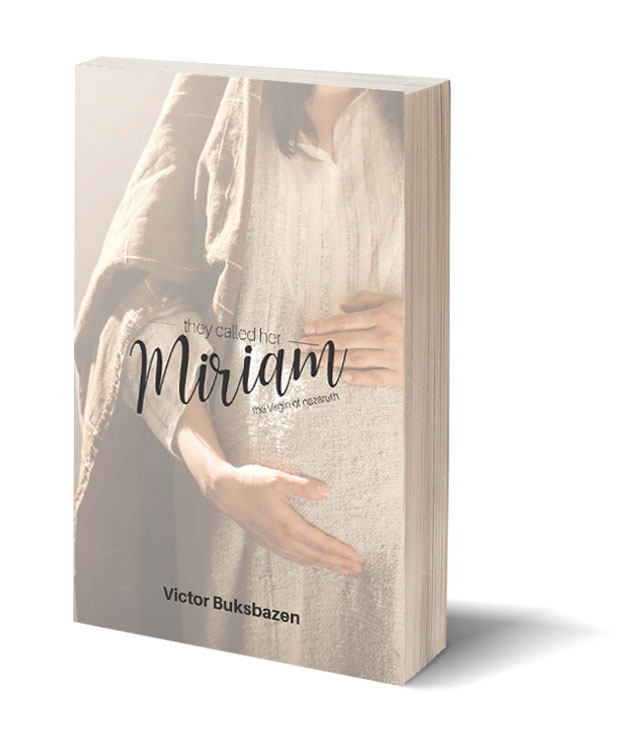 The Friends of Israel's very first executive director, Dr. Victor Buksbazen was not only an tremendous leader, he was a renowned author. That's why The we have resurrected his book They Called Her Miriam: The Virgin of Nazareth. Dr. Buksbazen strips away the stereotypes, legends, myths, dogma, and misplaced piety that comes with the name Mary and restores to readers to her Hebrew name, Miriam – connecting us to the real, historical scriptural image of the Mother of our Savior.
ORDER YOUR COPY TODAY!
Palestinian President Says "No" to Peace
"No, no, no!" Palestinian President Mahmoud Abbas yelled these words when U.S. President Donald Trump recognized Jerusalem as the capital of Israel and promised to move the U.S. Embassy from Tel Aviv to Jerusalem. But as Chris will share in our second segment, this is not the first time Palestinian leadership has said "No" to peace with Israel.
---
Israel My Glory Magazine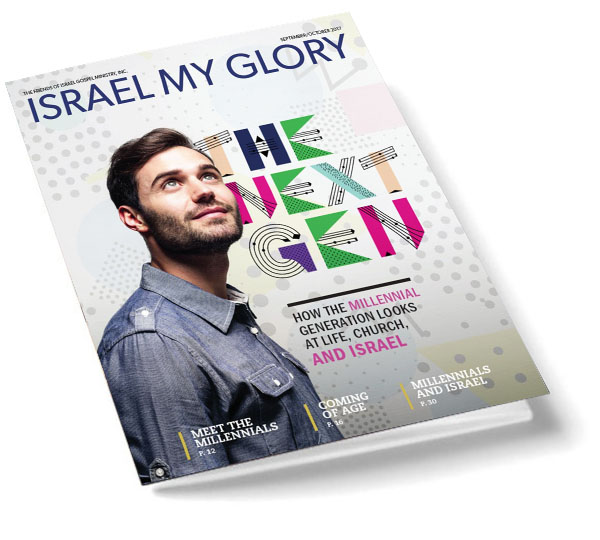 GET YOUR FREE PRINT TRIAL SUBSCRIPTION
Hard-hitting, accurate, up-to-date analysis of Israel and the Middle East. Thought-provoking examination of God's Word. Answers about the end-times. The truth behind today's headlines. Immediate access to the latest books and resources. People who want to be informed—and have a heart for God's Chosen People—rely on Israel My Glory.
SUBSCRIBE TODAY!
Apples of Gold: Not by the Sword But by Love
Zvi's Arab neighbors came to his house with questions. They were confused because someone had brought them Bibles that had the New Testament included. Zvi took time to show them that God pursues all men because of love, including the Arab people. He explained that unlike Islam, believing in God does not come by the sword but instead by mercy and grace because of God's everlasting love towards us. His neighbors were surprised at this truth!

Zvi's story is available in Elwood McQuaid's book, "Zvi: The Miraculous Story of Triumph over the Holocaust," available at our online store.
More stories from Zvi are also available in his book, "The Best of Zvi," available at our online store.
Music
The Friends of Israel Today and Apples of Gold theme music was composed and performed by Jeremy Strong.