Interview Guest—Steve Herzig
C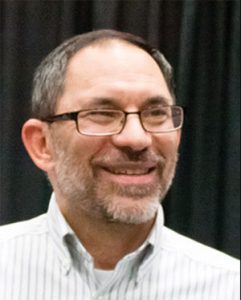 hris spends some time in the studio with Steve Herzig, director of North American Ministries and a Bible teacher for The Friends of Israel. Steve understands Judaism inside and out, not only because he's studied it his whole life, but also because he was raised Jewish. Steve is a Jewish believer in the Lord Jesus, he believes Jesus is the Messiah of Israel, and today he shares his story of faith… and how he came to know Jesus as the Messiah.
AskFOI– Why should Christians support the modern state of Israel? (@13:11)
"Typically, evangelical christian support for Israel has always been consistent, for the most part, since Israel became a nation in 1948. However, within the past decade several leading evangelical leaders have made it priority to bring what they call a "balanced" approach to the Israeli/Palestinian conflict. Their so called, "balanced" approach, however, is full of misguided information that leads Israel being painted as the "bad guy" and the Palestinians as the innocent bystanders getting pushed around by Israel and the misguided politicians in America."
Listen to this segment @ 13:11.
---
Every area of Jewish life radiates symbolism. Hundreds of fascinating traditions date back thousands of years. How did these customs get started? What special meaning do they hold? And what can they teach us?
---
Apples of Gold–"Where did I go astray?" (@19:01)
Zvi  is visiting with David, an old army friend. It's obvious to Zvi that his friend is struggling. David tells him,
"I am sad and anxious because two of my sons are in the army."

I replied, "I cannot understand that as a cause for your depression, for I have three sons in the army, all in combat units."

"How can you be so calm about it?" he asked. "I would like to know the secret of your happiness."

I spoke to him of Psalm 3, about putting our trust in God. "This is my secret for enduring troubles."

David then asked, "How can I trust in God when I have so many problems?"
Music
The Friends of Israel Today and Apples of Gold theme music was composed and performed by Jeremy Strong.
Also heard on this weeks show:
»Old World (Cory Gray)
Available on the Free Music Archive