Interview Guest—Erick Stakelbeck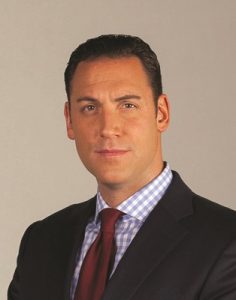 Erick Stakelbeck is a sought after authority on Middle East and national security-related issues with extensive experience in television, radio, print and digital media.
A 2013 Jerusalem Post profile stated that, "Within Evangelical Christian circles, Stakelbeck is considered by many to be the leading authority" on the issues of terrorism, radical Islam and the Middle East.
Today on the show Chris and Erick discuss the global threat of ISIS.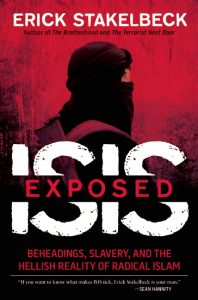 Get more information about Erick's new book, ISIS Exposed.
"In ISIS Exposed, veteran investigative reporter Erick Stakelbeck gets inside the story of the new caliphate and reveals just how clear and present a threat it is."
Learn more about Erick at his website.
AskFOI— What happened on Tisha B'Av, and why do the Jewish people mourn? (@11:47)
"Tisha B'Av, or the 9th of the month of Av, is a day of mourning and sadness for the Jewish people. And the reason being… is that they believe that on this date both Solomon's Temple and the second temple, Herod's Temple were both destroyed. Tradition says Solomon's Temple, the first Jewish temple in Jerusalem, was destroyed on the 9th of Av in 586 BC. And Herod's Temple, the Temple that stood during the days of Jesus, was destroyed on the 9th of Av by the Romans in 70 AD."
Listen to this segment @ 11:47.
---
BY RENALD SHOWERS
You'll finally understand the war Satan is waging against God and how that conflict affects history, the persecution of Jewish people and Christians, and the direction the world is heading.
---
Apples of Gold–"The Lord will never reject you." (@18:42)
"Near me lives a happy couple in their early 60s. I have visited them often, and the husband always talks about world problems. Recently, I tried to speak about the Bible, but he said, "I do not like to speak about it."

I told him, "Today you are here, but tomorrow you may lose your life. I do not mean only the body, but you may also lose the most important thing, your soul."
Music
The Friends of Israel Today and Apples of Gold theme music was composed and performed by Jeremy Strong.
Also heard on this weeks show:
»Wallow (Ketsa) / CC BY-NC-ND 4.0
»She Thinks Herself Immortal (Jim Rooster) / CC BY 4.0
Available on the Free Music Archive