Elijah: The Paralysis of Indecision
Have you ever experienced the paralysis of indecision? We live in a world where there are too many options, too many opinions, and too much information that is more than likely going to paralyze our decision making process. This week, Chris opens up 1 Kings 18 and looks at the life of Elijah, a prophet who wanted to free Israel from the paralysis of indecision and set them on a course with the Lord.
by Will Varner
Elijah is one of the most compelling personalities of all human history. His life combined frailty and faith in unusual measure. Author Will Varner will help you understand Elijah's unique life and ministry with his clear and timely insights. The Chariot of Israel is truly a significant book for an age in history when mankind so desperately needs an example of a man of God.
GET YOUR COPY
---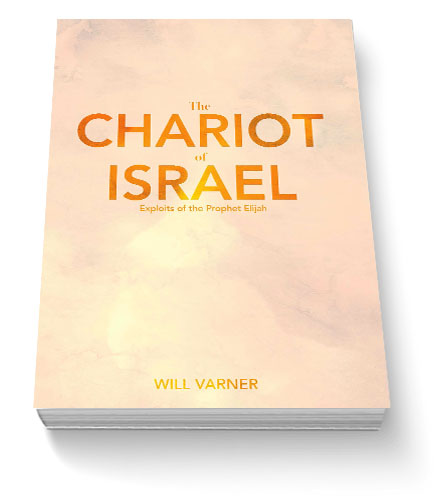 ---
Israeli Mistreatment at the Olympic Games
The International Olympic Committee has a bold vision that sets global politics aside for a few weeks so the world can see how nations can unite under the banner of sportsmanship to help build a more peaceful world. But what happens when a few delegations go rogue and forget the mission of the Olympic games? In this week's short segment, find out about how many majority-Muslim countries discriminated against Israel in Rio in the form of unsportsmanlike conduct.
Apples of Gold—From Silence and Sorrow to Joyful Singing
Music
The Friends of Israel Today and Apples of Gold theme music was composed and performed by Jeremy Strong.
Also heard on this weeks show:
»Messiaen (Jeremy Strong)
»In a Moment (Lee Rosevere) / CC BY 4.0
»Take My Life, and Let it Be (Tim Shaw, Rejoice! Devotional Hymn Settings) Used with permission