Rosh Hashanah
October 2, 2016 at sundown Rosh Hashanah, the Jewish New Year begins. Learn practically how the Jewish people follow their calendar and where this holiday is found in the Old Testament. Chris will reflect on why God uses this feast to remind His people not to forget what He did for them. Then as Christians we also need the reminder to stop and remember what God has done for us.
by Bruce Scott
How can you know the fullness of Jesus unless you study the Old Testament pictures of Christ? Dig into the major and minor Jewish feasts and festivals. Discover that much of what Jesus said and did—which sometimes seems mysterious to us—suddenly makes complete sense when we understand the rich symbolism behind the holidays and feasts of ancient Israel. See the intricate, spiritual tapestry woven by the hand of God, a tapestry illustrating the marvelous plan of salvation that He has designed.
GET YOUR COPY
---
---
Interview: Shmuel Bowman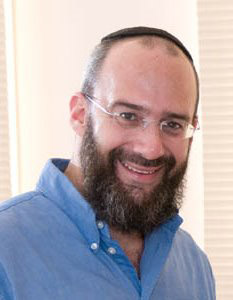 In this moving segment, Chris interviews Shmuel Bowman, executive director of Operation Lifeshield, an organization that supplies above ground shelters for civilians in Israel.
Rabbi Shmuel Bowman was born in Toronto, Canada and is an Educator, Sofer and Executive Director of Operation Lifeshield, a non-profit organisation that raises funds to build and deliver above-ground air raid shelters to Israeli municipalities that have been targeted by Hezbollah and Hamas bombardments in the past.
Learn more about Operation Lifeshield and the important work they are doing.
Apples of Gold—The Despair Corps
Although Zvi is often rejected in synagogues, when visiting one where men were studying the Talmud he was welcomed to discuss his beliefs. Asking probing questions, he was able to explain how the Jewish people can find assurance in their salvation in this week's dramatic reading from the life of Holocaust survivor Zvi Kalisher
Music
The Friends of Israel Today and Apples of Gold theme music was composed and performed by Jeremy Strong.
Also heard on this weeks show:
»Symbiosis (Ketsa)
»When You Leave (Sergey Cheremisinov)