Interview: Josh Reinstein—Jerusalem, Israel's Capital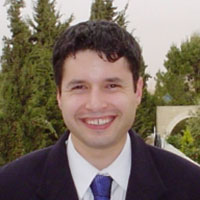 It was the decision heard around the world.  On December 6, 2017, President Donald Trump made good on his promise and announced the United States would begin the process of moving their Embassy from Tel Aviv to Israel's capital, Jerusalem. The international community and some in the U.S. were shocked and offended at this announcement. This week we're talking to the always informative Josh Reinstein, Director of the Knesset Christian Allies Caucus and President of the Israel Allies Foundation.
Josh clears up some misconceptions about President Trump's announcement. We think you'll learn a lot from Josh—just as we did—about implications of moving the Embassy from someone who loves Israel, the United States, and lives in Jerusalem!
by Elwood McQuaid
For The Love Of Zion by Dr. Elwood McQuaid sheds light on the political and historical events of the Middle East from a Biblical worldview. Discover the broad scope of controversies that lie behind the headlines. You'll see the real issues that are seldom clarified in the struggle between Israel and its enemies. This book will help you see clearly where history is taking us!
In Canada? Order Here
GET YOUR COPY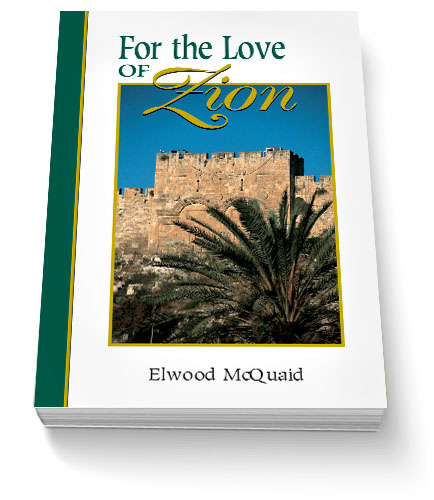 Trump: Moving Embassy to Jerusalem
In modern times, since 1949, Jerusalem has been the capital of Israel. Israel is a sovereign nation just like the United States and has the right to declare whatever city they would like to be their capital.
So why has it been so hard for the United States and the rest of the world to accept the reality of Jerusalem being Israel's capital? Chris talks about the reason and how choosing truth over fear is rarely easy but is always right.
---
Apples of Gold—With an Arab Family in Jerusalem
Zvi was visiting an Arab friend in Bethlehem who had fallen at their jobsite. Many friends and family of the man were present. The group became very out-of-hand, speaking mean and hateful things about the Jewish people and their God. Zvi decided to leave but they would not allow him. Zvi admonished the crowd in Arabic and suddenly the crowd listened to what he had to say. Listen to what happened next!
There are more stories like this from Zvi Kalisher! Purchase The Best of Zvi from our online store.
For more on the life of Zvi Kalisher, visit our online store to find his biography, Zvi: The Miraculous Story of Triumph Over the Holocaust.
---
Music
The Friends of Israel Today and Apples of Gold theme music was composed and performed by Jeremy Strong.