Pentecost/Shavuot
Many people here in the United States are kicking off their summer celebrating Memorial Day. Some are out camping. When you camp, you need a lot of supplies to make sure your time away is successful! If you don't utilize or use those supplies, you'll miss out or even ruin the entire weekend! In the same way, as believers in Jesus we often forget that God has given us all the supplies we need here on earth to live righteous and holy lives.
Did you know that God gives us all we need through the Holy Spirit? It is through the ministry of the Holy Spirit in our lives that we are able to grow in the grace and knowledge of Jesus. This week Chris explains what Pentecost is and why it is important.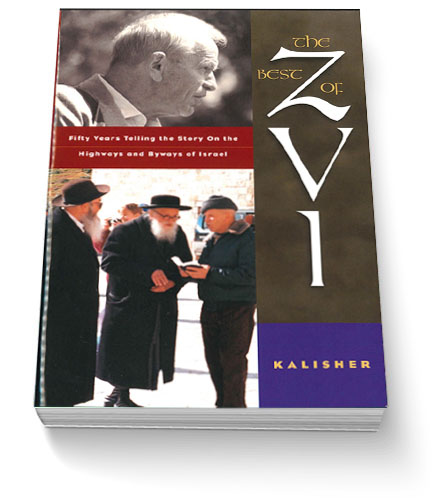 BY ZVI KALISHER
Apples of Gold is one of our most popular segments here on The Friends of Israel Today program. Zvi Kalisher's timeless adventures in Israel and the way he shares his faith with anyone he encounters has inspired countless people around the world.
Available for a limited time we are offering the beloved book, The Best of Zvi for only $5!
The Best of Zvi is a compilation of his most popular stories. This unique sampler will inspire and encourage you as you see God's infinite love, wisdom, and power in action. Walk through the streets of Jerusalem with Zvi as he converses with people of all backgrounds in all types of places—army camps, hospitals, religious schools, synagogues, workplaces, and even people's homes.
In Canada? Order Here
ORDER YOUR COPY TODAY!
The Holy Spirit
The Holy Spirit was given to us to guide, convict, and to give us hope! But as believers we sometimes don't think much about the gift God has given us in the Holy Spirit. We hope you are encouraged and stretched this week as Chris teaches this important lesson that can change how we live our lives for Jesus every day.
---
Apples of Gold

When Zvi was at a bus stop he saw an elderly man who needed help. Zvi asked where his children were and the man stated that they did not have time to help him. As they exited the bus in Jerusalem, the 94 year old man said that every day he wished would die because he had no hope. Zvi encouraged him with Psalm 92:14, "They shall still bear fruit in old age." The man was surprised by this verse because he knew all of the Psalms but never took it to heart. Listen as Zvi encourages this elderly man in his last days on earth.
Zvi's story is available in Elwood McQuaid's book, "Zvi: The Miraculous Story of Triumph over the Holocaust," available at our online store.
More stories from Zvi are also available in his book, "The Best of Zvi," available at our online store.  Available for a limited time we are offering the beloved book, The Best of Zvi for only $5!
---
Music
The Friends of Israel Today and Apples of Gold theme music was composed and performed by Jeremy Strong.
Also heard on this week's show:
»Take My Life, and Let it Be (Timothy Shaw, Rejoice! Devotional Hymn Settings) Used with permission