Current Events
In a few short days, the world has seemingly halted normal life because of the virus, COVID-19. When recording this broadcast, the virus was simply a talking point to many. Today, we are self-quarantined or practicing social distancing. Please know that if you are fearful today, the Maker of our Universe has not moved from His sovereign throne. He cares for you and is not surprised by any of these events. 
This week on the program, Chris is talking about the U.S. Presidential candidates and their track record when it comes to supporting the modern state of Israel. Actions and words matter. A recent survey shows that a Presidential candidate's view of Israel is in the top five of many evangelical voter's list of what makes up the best candidate. Chris gives a thorough history of what Biden, Sanders, and Trump has said and done about Israel. We hope as you are prayerfully considering who to vote for in the upcoming elections or following along, that this information will be helpful.
Steve Conover: Welcome to the Friends of Israel Today. I'm Steve Conover, and with me is our host and teacher Chris Katulka. The US presidential election is heating up. The Democratic party is getting closer each day to choosing their candidate to face the incumbent President, Donald Trump. And today we look at how each of these three likely candidates view Israel.
Chris Katulka: Yeah, this is important because as the election gets closer and closer, I think that the issues begin to matter more and more, as you look at the different candidates. And one issue that I know is very important to us here at the Friends of Israel, and I'm sure to our listeners on all of our stations and on our podcast, if you're listening, that means you care about Israel, you're going to want to know what each candidate thinks about Israel, what they've done for Israel in the past.
And so this episode is all about each of the candidates' views on Israel and what they've done in politics for Israel over the years.
Steve Conover: But first the news, the Israeli government decided last week that all people arriving in Israel will have to self-quarantine for 14 days due to the coronavirus. The decision affects about 200,000 people and will seriously hurt the Israeli economy. Shira Greenberg, Israel's chief economist, believes it will cost the Jewish state 4.3 billion shekels, that's nearly $1 billion monthly in lost product.
Chris Katulka: You know, Shira Greenberg is right, this is going to greatly affect Israel's economy, and it's really going to affect the way that they allow people to come into the country, people spend money in Israel. Steve, you and I were just talking about the fact that Israel doesn't have domestic flights. They have one from Tel Aviv down to Eilat, but all of the flights that come into Israel, these are international flights, these are people that are coming in and spending money. Even our volunteer team of 20 people is currently, as of right now, quarantined in Israel. They just went over last week. And our annual spring tour was canceled that had nearly 100 people that were ready to go. Let's hope that the anxiety of coronavirus will go down so that Israel and other nations can open their doors and their economies once again.
Today we're going to take some time to inform you. The American people are getting geared up for the 2020 presidential elections about the support and views each remaining candidate on both sides of the aisle have for Israel. Israel matters in presidential elections, especially among evangelical voters. Tony Perkins of the Family Research Council said 90 million Christians in America consider themselves evangelical, and of those 9-10% would consider themselves supporters of Israel based on what the Scriptures teach, like us here at the Friends of Israel. Tony Perkins said, "That's a large number of voters who can definitely make a difference in a primary or general elections." Perkins also noted that support for Israel could be one of the top five issues voters listen for when choosing whom they will back in the primary and the election.
Now, hear me out. I am not here to endorse any candidate. That's a decision that you have to make on your own. However, I do think it's very important for you to be informed on what the candidates believe about Israel. And so let's get started, let's get started with the front runner here in the Democratic party Vice President Joe Biden, who is currently leading. Biden, has a long political history with the State of Israel actually. Vice president Biden talked in one speech about growing up in a home with a dad who supported Israel's right to exist. He once recalled a time that his father was baffled by the debate following World War 2, whether or not to establish the State of Israel. His father said this, "My father would say, were he a Jew, he would never, never entrust the security of his people to any individual nation, no matter how good and how noble it was, like the United States."
Joe Biden even told a 2013 APAC audience. He said this, "We would gather at my dinner table to have a conversation." And he continued, "It was at that table that I first heard the phrase that is overused sometimes today, but in a sense not used meaningfully enough, first I heard the phrase, "never again."" He said he also learned that the only way to ensure that it could ever happen again was to the establishment and the existence of a secure Jewish State of Israel.
Not long after Biden's election to the Senate, he was on one of his first overseas visits to Israel. It was on the eve of the 1973 Yom Kippur War during which he met Prime Minister Golda Meir. Biden said this about Prime Minister Meir, "She read letters and told me how this young man or woman had died, and this is their family. This went on for, I don't know how long. And I guess she could tell I was visibly moved by this and I was getting depressed about it. Then the Prime Minister said, 'Senator, don't look sad. We have a secret weapon in our confrontation in this part of the world.' And I thought she was about to lean it over and tell me of a new system or something. And she said, 'Our secret weapon is, Senator, is that we have no place else to go. We have no place else to go.'"
I'm sure that this actually opened Biden's eyes to the reality of the conflict that's on the ground in Israel. So he saw it early on back in 1972, 1973. However, in 1982 Israel's Prime Minister then, Menachem Begin, met with the senators at the US Capitol, and Biden actually here decides to challenge Begin and told him that the expansion of the West Bank Settlements would endanger support for foreign aid to Israel. Well, Begin didn't respond positively to Biden, and he reportedly said to him, "Don't threaten us with slashing aid. Do you think that because the US lends us money, it's entitled to impose on us what we must do. We are grateful for the assistance we have received, but we are not to be threatened. I am a proud Jew," Begin said, "3000 years of culture are behind me and you will not frighten me with threats."
Biden's support and criticism of Israel will continue through his political career. He doesn't support boycott, divestment and sanctions movement on Israel, but he is marked by some of President Obama's Israeli policy with such critical issues like the Iran nuclear deal or Obama's diplomatic rebuke of Israel and the United Nations, when the US abstained on a controversial United Nations Security Council resolution, demanding the end to Israeli settlements on Palestinian territory, allowing it to pass easily. President Obama also released $221 million to the Palestinians just days before he left office. So some of these major issues will affect a Biden. They will come back on him because this was the administration that he worked in.
But to be fair, Vice President Biden, he was the only candidate to specifically mention during the primaries an anti-Israel bias in the UN on the campaign trail. He said this during a meeting, "We'll continue to stand against the biased resolutions and attempts to delegitimize Israel at the United Nations." He added, "We'll continue to assure that Israel is represented on critical committees just like other nations, and we will continue to push back against the call here in the United States for people to boycott, disinvest, or sanction Israel. It's wrong." He said.
Vice President Biden believes that Jewish people have a right to exist in their ancient homeland, but firmly stands by a two state solution. He values the place of Israel in the Middle East, but is critical of the Jewish state when he feels the two state solution is threatened.
Okay, so next we're going to move to Vermont Senator Bernie Sanders. Now, as of right now, Bernie Sanders is currently still in the race, but I wanted to inform you about what his views are on Israel. Sanders is the only Jewish candidate running for president, and he's running for president in the Democratic party, but really he's an independent politician. He was born and raised in Brooklyn, New York to Jewish parents who actually immigrated from Poland. Sanders was never religious, as one of his friends once said, "Some of us went to Hebrew school, but mainly it was an identity in that it got us out of school on Jewish holidays."
Bernie Sanders has a checkered history with the State of Israel. After he graduated high school, the Vermont Senator moved for a brief moment to Israel and worked on a kibbutz near Haifa. He said regarding that time, "I have a connection to Israel going back many years. In 1963, I lived on a kibbutz near Haifa, and it was there that I saw and experienced for myself many of the progressive values upon which Israel was founded. I think it is very important for everyone, but particularly for progressives, to acknowledge the enormous achievements of establishing a democratic homeland for the Jewish people after centuries of displacement and persecution."
Sanders is a believer in a two state solution, not a one state solution, that would give Israelis and Palestinians equal rights under Israeli law, essentially making Palestinians Israeli citizens. He believes this would actually be the end of the Jewish state. And statistically Sanders is correct.
Sanders, however, is highly critical of Israel. He vows to use US foreign aid that goes to Israel as leverage for peace with the Palestinians. Something that Biden did with Begin, if you remember hearing earlier on. Sanders said, "My solution is to say to Israel, you get $3.8 billion every year, if you want military aid, you're going to have to fundamentally change your relationship with the people of Gaza. In fact, I think it's fair to say that some of that should go right now into humanitarian aid."
In the same week, Sanders announced that he wouldn't be speaking at the APAC conference, the largest bipartisan Israel lobby in the US, because its leaders express what he says, "Bigotry, and oppose basic Palestinian rights." He got a lot of flack for saying that. And he said during a Democratic primary debate that Israel's Prime Minister, Benjamin Netanyahu, was a reactionary racist.
It should also be noted that some of Sanders' ardent supporters are virulently against the State of Israel and even lean towards antisemitism. For instance, Amer Zahr tweeted that, "Israel's existence is a Jewish jihad against the Palestinians." This is someone who supports and even works within the Sanders campaign. Linda Sarsour is a fan of the noted antisemite, Louis Farrakhan. Others included in his circle include representative Ilhan Omar who tweeted that, "It's all about the Benjamins, baby." Suggesting that the US Jewish community have bought lawmakers for supporting Israel. And even though Sanders opposes the antisemitic boycott divestment and sanctions movement against Israel, his team has attracted big BDS supporters like representative Rashida Tlaib.
Again, this is not a political endorsement of any candidate, just facts about where they stand with Israel. Sanders is much more bold about his criticism towards the Jewish state. He believes in their right to exist. He's not going to try to politicize this thing to get him more votes. But he argues that their leaders and actions are racist towards the Palestinian people. Sanders received pushback from many US and Israeli politicians for his statements.
So I think this helps give some basis for where Joe Biden is coming from and for where Bernie Sanders is coming from. And when we return, we're going to venture to the other side of the aisle now. We're going to look at President Donald Trump and his actions and views of Israel as commander and chief. Be sure to stick around.
Steve, years ago when I lived in Dallas, I met a woman who loved Israel My Glory magazine, and actually she would use the articles in the magazine to teach her Sunday school class. In fact, she loved Israel My Glory so much that she bound all of her issues from the 1970s together and even cataloged all of the articles. Now, a lot has changed since the 1970s, a lot has changed since those days of physically archiving past issues.
Steve Conover: It has, Chris. Today all our issues and articles can be found online. You, our listeners can access our award winning magazine on your phone, your tablet, your computer, wherever you are, you can read the latest Israel My Glory issue as well as archived past issues. Whether you're a pastor preparing your next message, or simply interested in understanding Jewish culture and customs, Biblical prophecy, news surrounding Israel and the Middle East, we want to invite you to subscribe to Israel My Glory digital today. Visit foiradio.org. You'll find a link to sign up for access to digital Israel My Glory. That's foiradio.org.
Chris Katulka: Welcome back, everyone. We are looking into the 2020 presidential candidates and their view in support of Israel. And I believe if you love Israel and the Jewish people, you need to know the facts, words and actions from the candidates of the 2020 election.
In the previous segment, we looked at the two remaining Democratic candidates and their views and support of Israel. And now we're going to the other side of the aisle. The incumbent President, Donald Trump. Israel, I'll be honest, has benefited greatly under the leadership of Donald Trump. First, Trump's first international trip included a stop in Israel, where he visited the Old City of Jerusalem and was the first sitting president to ever visit the Western Wall or even walk through the Old City. The Trump administration sent a message to the United Nations early on in his first term that he would no longer tolerate Israel being singled out for condemnation.
One of the President's first appointments, South Carolina governor Nikki Haley, blasted the UN's bias toward Israel and declared that, "There is a new sheriff in town." She said. Her record for defending Israel at the United Nations was extremely transparent. She defended the only democracy in the Middle East. Not long into his presidency, Trump would later come to recognize Jerusalem as the capital of Israel by moving the US embassy from Tel Aviv to Jerusalem, a promise previous presidents made but never followed through on. Trump also on top of that recognized Israel sovereignty over the Golan Heights. Israel annexed the Golan Heights decades ago as a buffer zone with Syria. It's come under a lot of criticism in the United Nations, but Trump recognized Israel's sovereignty over it. President Trump pulled out of the Iran nuclear deal, a deal that was extremely unpopular in the whole of the Middle East. It wasn't just Israel that didn't like the Iran nuclear deal. It was also the Sunni countries, the Sunni Arab countries that didn't like it as well.
The Trump administration closed the Palestinian Liberation Organization's office in Washington DC, saying, "It has not taken steps to advance the start of direct and meaningful negotiations with Israel." And they also cut major US aid to the Palestinians for their financial support of terrorists and their families.
On the heels of Trump's peace plan he offered to Israel and the Palestinians, which took seriously Israel's security and the hopes of a Palestinian self determination. Secretary of State Michael Pompeo announced a shift in US policy on settlements. He said, "The establishment of Israeli civilian settlements in the West Bank is not per se inconsistent with international law." This was a big moment for Israel and the Jewish people.
Trump has been the most proactive, I have to admit this, he's been the most proactive president when it comes to US Israeli relations, and that shows in his support from the average Israeli. Let's not look at what Americans think about what Trump is doing in Israel. Let's look at what Israelis think about Trump. 70% of Israelis have confidence in the US President when compared to other countries. They love Trump over there.
And as we enter into the election season, I want to use this as a platform to remind you that your faith isn't dependent on who occupies the White House or who sits behind the resolute desk. I'm not endorsing any candidate, but there is one person I'm going to endorse, his name is Jesus Christ. Listen, I know there are plenty of issues to worry about when it comes to the direction of our country. Trust me, I mull over them too. I have four kids. I worry about the direction of this country. But as Christians, our faith is rooted in Jesus Christ, the one who sits at the right hand of the Father.
This means God has given Jesus all authority and all power. The apostle Paul writes, "If then you were raised with Christ, seek those things which are above where Christ is sitting at the right hand of God. Set your mind on these things. Set your mind on things above, not on the things of the earth." That comes from Colossians 3:1-2. Paul is saying, our lives should be influenced by the pattern of heaven. A heavenly priority should occupy our earthly concerns. So if your view of the world is through the lens of what comes out of Washington DC, you need to alter your perspective, or else you'll always deal with political anxiety, political worry. This 2020 election, have joy in the season, my friends, here's the reason why: our sovereign God is in control.
Steve Conover: Chris, you brought up the issue of perspective, and the Bible teaches, we should pray for those in authority. Paul even said this to Timothy about Nero who was in power at the time in 1 Timothy 2. And I'm convicted sometimes that I'm either ready to defend or criticize a leader in government, but I haven't actually prayed for them or given intercession on their behalf, and I think that might be part of the perspective.
Chris Katulka: Yeah, I think it's always important to understand that whether the person you like is in the White House or dislike is in the White House. It's God, the sovereign God who put that person there. And when you recognize that, it actually should force you in some way to pray for them. And so whether or not you like who comes into the White House in 2020 or not, pray for them, pray for them, and pray for the peace of Jerusalem.
Steve Conover: Now, Apples of Gold, a dramatic reading from the life and ministry of Holocaust survivor Zvi Kalisher.
Mike Kellogg: The Lord taught us to pray, "Do not lead us into temptation, but deliver us from the evil one." Matthew 6:13. The importance of that phrase was brought home to me recently when I visited the Ministry of the Interior to renew my identification card. As I sat on a bench to wait my turn, I found a paper bag containing a lot of money. I thought, "If I give this to the security officer, he will thank me and keep it for himself." But then I remembered those words, "Do not lead us into temptation, but deliver us from the evil one."
I decided to take the money to the police station. One of the officers remarked, "I can see by your clothes, you're not a religious person, so why did you turn in this money?" I replied, "All that glitters is not gold, and why do you judge people by their clothes? As an officer, you must have had many experiences with people who were well dressed but who are now behind bars." The officer persisted, "It is not often we see a nonreligious person like you who is so honest." I responded, "This may shock you, but I do believe in the Lord."
By now, our conversation had attracted the attention of several other officers. They too wanted to know about me, because it was hard for them to believe a man who did not cover his head would speak about faith. Anyone who speaks about the Lord, but is not dressed like the ultra Orthodox is suspected of being missionary, a word that has a bad connotation in Israel. But this does not scare me. And I asked them if they knew the meaning of the word missionary. One replied, "It is someone who spreads a false faith." Then I asked, "Did Abraham and Jonah spread a false faith or Ezra and Nehemiah? They were all missionaries because they spoke to people about faith in the God of Israel." I told them, "I am not like the rabbis who are now in prison because they were faithful to money rather than to God. Why strictly because of the way we dress do you consider them so holy, when in fact they have broken the laws of God and man?"
After a lengthy discussion, one of the officers said, "Let us get to the root of this situation. How did you come to the conclusion your faith is right?" I told him, "I've not come to any conclusions. Rather, what I have said is from the Holy Bible. I believe in the Lord, it's that simple. And he is the one who taught us not to be blind and to go after bribes or give into temptation."
To my surprise, the officers invited me to have a cup of tea with them, and they asked me to start from the beginning and tell them about myself. I related some of my experiences in Europe during the Holocaust and told them of my 44 years here in Israel, including my long military service. I thank the Lord that because of my faith in him rather than in money, I had the wonderful opportunity to witness in such an unlikely place as a police station. I pray these officers will consider the things I said and come to faith in Jesus as the Messiah and Savior.
Chris Katulka: The impact of Zvi's life of ministry in Israel, it didn't end when he went home to be with the Lord. In fact, Zvi's legacy lives on. Our Friends of Israel ministry representatives continue to share the gospel in Jerusalem, Israel, and really all throughout the world. We also serve Holocaust survivors and their families, we provide free food, medicine and clothing, and we even promote the safety and security of the State of Israel and the Jewish people everywhere. So when you give to the Friends of Israel, your donation actually allows us to advance the gospel of our Messiah, Jesus. You can give online by visiting foiradio.org, again, that's foiradio.org. You can click right there on our donate link. Also, be sure to let us know where you listen when you contact us.
Steve Conover: As we close, I'd like to thank you all for being with us today. And Chris, where are we headed next week?
Chris Katulka: Next week we're doing our in depth Israel My Glory episode. We're going to be looking at our most recent issue, which is all about Elisha the prophet, the miracle man, so this is something you'll want to be sure to come and listen to. We'll have Tom Simcox, our church ministries representative with the Friends of Israel in to join us to talk about his article.
Steve Conover: Our host and teacher is Chris Katulka. Today's program was produced by Tom Gallione. Co-written by Sarah Fern. Mike Kellogg read Apples of Gold. Our theme music was composed and performed by Jeremy Strong. And I'm Steve Conover, executive producer. The Friends of Israel Today is a production of The Friends of Israel Gospel Ministry. We are a worldwide evangelical ministry, proclaiming Biblical truth about Israel and the Messiah, while bringing physical and spiritual comfort to the Jewish people.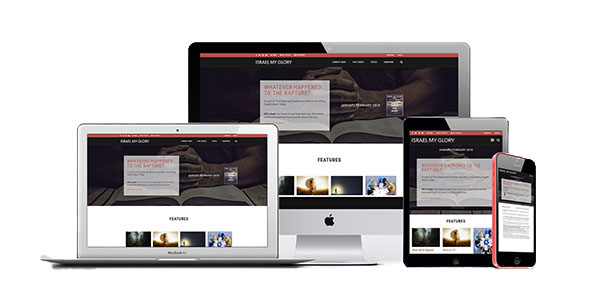 Did you know that all our issues and articles can be found online? You can access our award winning magazine on your phone, your tablet, your computer Wherever you are, you can read the latest Israel My Glory issue as well as archived past issues. Whether you're a pastor preparing your next message, or simply interested in understanding Jewish culture and customs, Biblical prophecy, news surrounding Israel and the Middle East, we want to invite you to subscribe to Israel My Glory digital today.
SUBSCRIBE TODAY!
Apples of Gold: All That Glitters is not Gold!
Upon finding a large bag of money, Zvi was faced with a choice: to worship God or money. It didn't take long before he learned about how he was viewed by others and the religious prejudice that existed in his community. Of course, Zvi chose not to let this offend him but instead to bring truth to the authorities. Listen to how choosing to do the right thing and serve God led to opportunities to share his faith and the love of God.
Zvi's story is available in Elwood McQuaid's book, "Zvi: The Miraculous Story of Triumph over the Holocaust," available at our online store.
More stories from Zvi are also available in his book, "The Best of Zvi," available at our online store.
---
Music
The Friends of Israel Today and Apples of Gold theme music was composed and performed by Jeremy Strong.