Chris Katulka & Jim Showers : Christian Zionism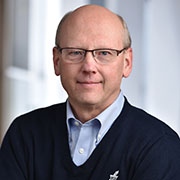 Christians have shared an important friendship with Israel throughout history. But as a whole, that relationship is starting to crack. A recent study found an increasing number of young evangelical Christians are no longer supporting Israel because of its dispute with the Palestinians. How can we support Israel when so many other believers have begun to abandon the Jewish state?
Continuing their conversation from last week's show, Chris speaks with Jim Showers, executive director of The Friends of Israel, to address this alarming trend in evangelical circles. Throughout their talk, they share ideas you can use to share the importance of our support for Israel with those who don't yet understand it. Make sure you catch this week's interview so you can turn those troublesome conversations into opportunities you can look forward to!
If you missed Part 1 of this series, you can Listen Here.
FREE PDF DOWNLOAD - An Understanding of Evangelical Christian Support for Israel
---
Steve Conover: I'd like to welcome you to The Friends of Israel Today. I'm Steve Conover, and with me is our host and teacher, Chris Katulka. With the Hanukkah season quickly approaching, you can surprise your Jewish friends with a Hanukkah gift box shipped directly to their door. Every festive gift box is loaded with Israeli goods like honey, chocolate, tahini, and spices. You can savor Israeli flavors while showing support to your Jewish friends. Order yours today at FOI.org/giftbox.
Chris Katulka: Steve, we've got a great program lined up. We're going to have our executive director, Dr. Jim Showers in the studio. And Jim and I actually did a paper together not long ago, on the support for Israel from evangelical Christians. Evangelical Christians are one of the greatest support bases for Israel in the United States of America. And so Jim and I kind of dive into that a little bit and talk about where did that history come from? Where did that passion within evangelicalism come from in order to support and show love to Israel and the Jewish people. And so that's what we're talking about today.
Steve Conover: I hope you stay with us. Some exciting news coming out of Israel, a team of researchers at Israel's Technion Institute may have developed a cure for type two diabetes. Israeli scientists used genetically engineered muscle tissue to cure mice of type two diabetes by taking their own muscle cells and over-expressing the transporters that allow tissue to absorb insulin. With only one injection, the mice have been maintaining normal insulin levels for four months.
Chris Katulka: Steve, this is my take, there is currently no cure for type two diabetes, and the disease is rising steadily. In the past, type two diabetes was found mostly among the middle aged and older people, but in recent decades, type two diabetes has been reported in adolescents and children worldwide. This Israeli innovation could be a cure for a rising global epidemic.
I want to welcome back Dr. Jim Showers into the studio. He was with us last week. It's great to have him back again. Dr. Showers is the executive director of the Friends of Israel Gospel Ministry. Jim, I know I'm putting you on the spot here, but I'm interested to know, did you ever think that one day you'd be the executive director of the Friends of Israel and what does that mean to you?
Dr. Jim Showers: Well, it means the world to me. I've never done anything that I've enjoyed more and felt more fulfilled in ministry. But I have to tell you, Chris, it was never on my radar, even up until the day that Bill Sutter called me about a position here 20 years ago. I was not thinking I'd be at the Friends of Israel, let alone be the executive director. And when I came, I was the chief financial officer. And even though I had a seminary degree, and earned a doctor of ministry degree, I love doing the administrative things.
Dr. Jim Showers: And then one day Bill decided to retire, and the Board asked me to be the executive director. And it's just an incredible privilege. This is such a wonderful ministry. I just feel very, very honored to be doing what I'm doing today. And I love every minute of it.
Chris Katulka: And I feel honored to be with you in the studio to talk about this important subject, which is the state of Christian Zionism today. For our listeners, if you're just catching up with us, we had Jim in the studio last week. You can go to FOIRadio.org, and there you can listen to the history of Christian Zionism. A great discussion, I think, that we had on the backdrop of Christian Zionism. What is it? What does it mean? Are you one? A great question to ask.
And all that comes because we did a paper together called An Understanding of Evangelical Christian Support For Israel, which you can download for free. It's a free PDF download by going to FOIRadio.org. But we ended with a particular Christian Zionists, named William Blackstone, and he had some amazing leaders. He had Congressman, he had political leaders, big businesses, media, all behind him, rallying behind him in support of one day seeing a Jewish state returned to its ancient Homeland, which is Israel.
And this is in the late 1800s. So I asked this question, which I want to answer today, which is: what happened? Because today, it almost seems like we live in a completely different world, where not many people support Israel. You look at the media landscape today, even a poll, Jim, of over 700 evangelical Christians between the ages of 18 and 29 was conducted, and respondents were asked where they place their support in the Israeli/Palestinian dispute. Just 33.6% said they side with Israel, 24.3% said with the Palestinians, and 42% said neither side. What are your thoughts on this, Jim?
Dr. Jim Showers: Well, there are many Chris. Let me just say that William Blackstone today, could not get the kind of signatures that he got 100-
Chris Katulka: No.
Dr. Jim Showers: ... 100 plus years ago.
Chris Katulka: You can't even buy Ben and Jerry's ice cream anymore in the west bank, and that's a Jewish run organization.
Dr. Jim Showers: Exactly. And to me, when you look at where we're at today, compared to where we were in the late 1800s, early 1900s, it's an indication of how far away from God our society has become, that business people, and people in the media, people in denominations don't want anything to do with supporting Israel. And particularly, when we're in the secular world, we understand that somewhat, but when we're in a Christian world, it is troubling. Not every Christian is a Zionist. Many are not.
Many do not see any reason to support Israel, the existence of Israel. And so what is the state of the Christian Zionism today? And why do we see a troubling poll like this that was conducted just six months ago? Well, first of all, let me say that Christian evangelical support for Israel is still very strong.
Chris Katulka: Yeah, it is.
Dr. Jim Showers: In fact, David Brock, who was the Chief of Staff for former Pennsylvania Senator Arlen Specter, he once said in a book he wrote, "That whenever there was an issue about Israel, he would get 10 phone calls from evangelical Christians for every one Jewish phone call in support of Israel." So it just tells you that the gap between how strong evangelical support is. Ron Dermer, who just stepped away as the ambassador to the US for Israel, said this over the summer. He was asked about support for Israel. And he said, "The backbone of support for Israel in the US is evangelical Christians. It is true because of their passionate and unequivocal support for Israel."
And yet we've seen some concerning cracks in the wall of support for Zionism. And we can't presume it's always going to continue. So when we see a poll like we saw back in March, that showed that 50% of the support for Israel amongst 19 to 28 year olds of evangelical Christians, it fell from 69% to 34%. That's a 50% drop. It does get our attention. It is not, in some ways, totally surprising. We've seen downtrends in surveys over the last 10 years in the evangelical community.
In particular, the waning support for Israel is in the younger generations. But overall, it's a mistake to believe that that couldn't someday apply to a majority of evangelical Christian. So why do we see a 50% drop in support for evangelical Christians in a three-year period? Well, first of all, I believe it's an indicator they are not being taught the important role that Israel plays in God's plan for the ages. Also, they're not being taught God's plan for the ages.
They don't understand what God's doing here on earth, as God reveals in his word. And beginning in Genesis, God tells us he has a plan. He has a plan to restore the damage done by Adam joining Satan's rebellion. And so they were influenced by a very influential and well-funded Arab narrative, that paints the Palestinian Arabs as victims of Israel's oppression. It appeals really to the younger generations, because it appeals to their strong sense of social justice.
And there are organizations like Telos, us who are out there putting forth. They're intentionally targeting, they're going after evangelical Christians to try and sway them against Israel. There's been conferences like Christ at the Checkpoint. So we have a lot of work to do with the younger evangelicals, because we do know that those who are taught to see the other side, often becomes Zionist. We, ourselves, we run programs. We have Origins, which takes young adults over to volunteer in Israel. And we know that regardless of their position, when they go, almost all of them come back strong Zionists when they get to see Israel and experience Israel and get to know Israelis.
There are birthright programs for Christians like Passages and Covenant Journey that are looking to take over young evangelical Christians to expose them to Israel. And we are expanding our digital teaching and creating opportunities to help young people experienced Jewish ministry, because we believe this is all important-
Chris Katulka: Yes.
Dr. Jim Showers: ... to turning this trend around.
Chris Katulka: We only have a few moments left in this segment, but Jim, I'm thinking about this stat that's on here that says 42.2% said that they don't side either way with Israel or the Palestinian. That's higher than those who support Israel. That's higher than those who support the Palestinians. That's a big percentage. Which means to me, when I look at that, I see an opportunity. I don't know about you, but I like that number, because that means that we can actually speak into it. What is something that you would say to somebody who goes, "I don't know what side to go with?" But if you had their ear for a moment, what would you say to them?
Dr. Jim Showers: Well, first thing I would say is you need to step back and take a look at both sides. We know that Israel'ss not perfect. Israel makes mistakes. And that there are Arabs who are suffering and that particularly Arab Christians that are under a lot of persecution. But the persecution is primarily not coming from Israel. It's coming from the Arab leadership. So since modern Israel came into existence, they have sought peace with the Arabs.
Chris Katulka: Yes.
Dr. Jim Showers: And yet what the responses were, the Arabs have attacked Israel in wars in 1948, again in '67, '73. And there's been other conflicts. And that the land that Israel controls today was won in wars begun by the Arabs. And so the land was taken for defensive purposes. But it's the Arab leadership that refuses to recognize Israel in negotiating peace. And I think one of the greatest examples of what could be are they Abraham Accords, right? If the Arabs and Israel would just simply, the Palestinian Arabs, lay down their weapons and agree to work with Israel. Look, the Abraham Accords show us that working cooperatively with Israel can lead to a prosperous economy and peace between people.
The Abraham Accords really aren't peace agreements per se, they're cooperative agreements, agreements to agree to recognize each other and work together for the benefit of everyone. But they bring peace. They bring a calm. They end conflicts. And really that's the opportunity that's there. And so if you understand both sides of the issue, you remember what it says in Proverbs about the wise man listens to the whole account, all the story before making a judgment, right? Someone who judges and doesn't listen, is making a mistake.
And part of the problem with what we're seeing today, amongst those that don't make their mind up, or those who judge against Israel, is they're not listening to both sides. They're getting influenced by one side and making a judgment based on just hearing one side.
Chris Katulka: We're speaking with Dr. Jim showers, who's the executive director of the Friends of Israel Gospel Ministry. And when we return, we're going to continue this conversation about these 42% of people who really don't side either way. What can we say to them? What truth can we speak to them? When we come back, we're going to look at what the Bible says about Israel. And Jim and I will have a discussion about that. So be sure to stick around.
We're speaking with Dr. Jim Showers about Zionism, what Zionism means. Well, that's why I want to share with you a fantastic resource that we have at the Friends of Israel. It's called The Case for Zionism, Why Christians Should Support Israel by Dr. Tommy Ice. Antisemitism has adopted many forms throughout history, whether outrightly displayed by the Nazis or inwardly fostered by ISIS forces. It has manifested itself differently because it has existed since the creation of Israel.
Chris Katulka: Even in evangelical circles, antisemitism can be found at the heart of Replacement Theology. This resource strongly advocates Zionism, and the responsibility of evangelicals to love and support the Jewish people. To get a copy of The Case For Zionism, Why Christians Should Support Israel, please visit our website, FOIradio.org. Again, that's FOIradio.org.
Welcome back everybody. I'm with Dr. Jim Showers, executive director of the Friends of Israel Gospel Ministry. And we're having this great discussion about this poll that came out that polled 700 evangelical Christians between 18 and 29. And the numbers are staggering. I'll read them again really quick, 33.6% of young evangelicals say they side with Israel, 24.3% side with the Palestinians, and then 42.2% say they side with none of them, with neither side.
And Jim and I were just talking about that 42.2%, because, really Jim, I think that's who we're trying to reach in a lot of ways, are those people who maybe don't really understand what's going on. And you know what I think sometimes we can look at these polls, Jim, and I think that we can go, "Oh Lord, what's going on? Everything's going downhill. Look at this poll. There's no hope." Though, when I look at this number, I actually think that's why we exist. Jim, as The Friends of Israel Gospel Ministry, is to step into this 42.2% and say, "Hey, there is a plan that God has for Israel."
Dr. Jim Showers: I couldn't agree more, Chris. And when older adults ask me, "What's going on with this younger generation? How could they be like this?" Because they've grown up always being supportive of Israel. I say, "Well, honestly, we have to look in the mirror. We're the ones that produce that generation." And so, the challenge to "how do we address that generation really begins with us? What is it we haven't been doing that we should be doing?" And I agree with you 100%, Chris, it's a great opportunity. It's what we need to focus on, is a 42% before they become part of those that side with the Palestinians.
Dr. Jim Showers: Because as time goes on and they become the older adults, if that's where they stay, support for Israel is going to be greatly reduced amongst evangelical Christians. So what do I say to people, how do we reach that generation? I say, well, first of all, we have to reach them with the Word of God. Because the truth of the matter is that God has an opinion about Israel and he's a Zionist.
Chris Katulka: Yes.
Dr. Jim Showers: So if we want to be with God, we need to be a Zionist. And it's not "God is anti-Arab," it's just that Israel has a very, very special place in God's plan. He raised Israel up for the purpose of working His redemption. Salvation is of the Jews. Jesus made that clear to the Samaritan woman. And so there is a unique relationship God has with Israel, he doesn't have with any other nation. And that's why he gave a promise that they would have a land. And that's why he has an opinion about Israel. He made an everlasting covenant with Israel, Chris.
And I think this is vitally important, because promising the Holy Land would be their inheritance forever means that that is their land. So it changes your perspective when you understand that. It doesn't mean you justify anything Israel does that's inappropriate, or doesn't mean you don't understand and appreciate the challenges the Arabs face in Israel. It's just that you can't ignore what God's doing and what he said. He loves the Jewish people with an everlasting love. He declares that in Jeremiah 31:3.
And so we know that we should love whatever God loves. And I always take people back to Genesis 12:3, where else would you go?
Chris Katulka: That's right.
Dr. Jim Showers: God, spoke to Abraham and made this promise. And he wasn't saying this about Christians. He was saying this about Gentiles. "I will bless those who bless you, and curse him who curses you." So we know God's desire is for Gentiles to bless the Jewish people. But there is another very, very important reason why every Christian, I believe, should be a Zionist, because our salvation is dependent on God honoring his covenant with Israel. Our salvation comes out of those covenants.
In Galatians 3:8, Paul teaches us that God was preaching the gospel to Abraham. And he was looking ahead, that someday he would justify the Gentiles by faith. When he said to him, "In you, all the nations will be blessed." And so salvation is available to you and I as a Gentile because of a promise God made to Abraham.
Chris Katulka: That's right.
Dr. Jim Showers: Now, if God doesn't honor that promise-
Chris Katulka: Then God's failed us all.
Dr. Jim Showers: ... then he's failed us all.
Chris Katulka: That's right.
Dr. Jim Showers: Jew and Gentile alike, right? In Galatians 3:15, Paul goes on to say that, "God cannot change or cancel his covenant promises to Israel." So those who want to argue that God's done with Israel, or rejected Israel, whatever, means that God has either changed that covenant or canceled it. And so it really comes down to me to be a question of, do you want to trust what men say about Israel? Or do you want to trust what God says about Israel?
Chris Katulka: I'm going to trust God, Jim, and Romans 11:1 says this, "I asked him, has God rejected his people." Paul writes, "By no means, for I myself am an Israelite, a descendant of Abraham, a member of the tribe of Benjamin." God has not rejected his people. He still has a plan for them. And that's why this paper that we wrote, An Understanding of Evangelical Christian Support for Israel, is so important. Jim, and I want to offer it to you as a free PDF download by going to FOIradio.org. Again, that's FOIradio.org. Jim, thanks for being with us in the studio today.
Dr. Jim Showers: Thank you, Chris. I've enjoyed it.
Steve Conover: Israel on the verge of becoming a state, a teenaged Holocaust survivor arrives on her shores alone. His name is Zvi Kalisher. Little did he know his search for a new life in the Holy Land would lead him to the Messiah. Zvi, enthusiastic to share his faith, engaged others in spiritual conversations. Many of which can be found in our magazine, Israel, My Glory. While Zvi is now in the presence of his savior, his collected writings from well over 50 years of ministry continue to encourage believers worldwide. Now Apples of Gold, a dramatic reading from the life of Zvi.
Mike Kellogg: Israel is a small country. And at times we feel as if we are sheep among wolves. But even though we are small, we remain strong, because the Lord is with us. Most people living in Israel, both Jews and Arabs, do not know the Lord. We believers are God's witnesses to tell them of that love. One day, some of my Arab neighbors came to my home, extremely upset, saying, "How can we receive Bibles when they include the New Testament? And we're very confused."
So I said, "Before you receive the Bible, I will explain it to you if you wish." They agreed and appreciated my help. I then opened my new Testament and told them how to put their faith in the Lord, Jesus. The mention of that name surprised them.
And they asked, "How can you speak about Jesus? You are a Jew." So began a long discussion about faith in the Lord, Jesus, and the difference between faith by the sword and faith by love.
I told them, "Your faith comes by the sword. And those who do not believe as you do, are killed. God has given freedom to every creature. He has said, 'I have loved you with an everlasting love,' Jeremiah 31:3."
One Arab remarked, "God said that only to the people of Israel."
I quickly turned to John 3:16 to prove that God's love is available to all nations, including the Arabs. "It is written, 'You shall love your neighbor as yourself,' Mark 12:31. It does not say ``love the Jew or the American, but not the Arab."
Then they wanted to know how I came to believe in the Lord, since I am Jewish, I replied, "Our faith did not come from propaganda, literature, or by force, but by God's mercy and love. You, as Arabs, came to me a Jew, and I received you as my best friends even though I know you hate me with all your hearts. But the Lord said, 'We're to love those who hate us, and pray for them because love is of God.'"
Still not understanding what I meant, one asked, "Why do you serve in the army if you love your enemies?"
I explained, "I serve because I am a citizen of Israel. Even Jesus said, 'Render to Caesar the things that are Caesar's, and to God, the things that are God's,' Matthew 22:21." I then related an incident that occurred during the 1967, Six-Day War. I went to the home of a wealthy Arab family and found gold and diamonds, worth millions of dollars. The owners were afraid I would take the possessions, but I assured them, "I am only looking for guns and ammunition. But if a soldier who was not a believer had come to search your home, your possessions would have been taken."
As I finished my story, I explained to my guests, "This is the big difference between those who believe in Jesus and those who do not. And it does not matter if they're Jews, Arabs or any other nationality." They did not believe my story. So I offered to take them to the home of this Arab family, so that they could ask them about it themselves. But they finally accepted the fact that even war cannot break our love for our enemy, because the love of our savior is in us.
Please pray that these Arab neighbors and the thousands of other Arabs in Israel will be reached with the gospel of the Lord, Jesus Christ.
Steve Conover: Thank you so much for joining us today. It was great to have Jim Showers with us for these last two weeks. So at the front of the program, I mentioned to you the Hanukkah gift boxes and they're available at foi.org/giftbox. But Chris, as we close out, of honey, chocolate, tahini, or spices, which one are you going for?
Chris Katulka: There's the one that you didn't mention there, it's the tea. I love the Israeli tea. They have a tea in Israel called Nana tea, where they mix it with sugar. It's almost like the sweet tea of Israel. But man, do I love that mint flavor. So I always like digging into the teas in our Hanukkah gift box.
Steve Conover: That sounds good to me. Again, that's foi.org/giftbox to order your Hanukkah gift box. Our host and teacher is Chris Katulka. Today's program was produced by Tom Gallione. Our theme music was composed and performed by Jeremy Strong. Mike Kellogg read Apples of Gold. And I'm Steve Conover, executive producer. Our mailing address is FOI Radio, PO Box 914, Bellmawr, New Jersey 08099. Again that's FOI Radio, PO Box 914, Bellmawr, New Jersey 08099. And one last quick reminder to visit us at foiradio.org. The Friends of Israel Today is a production of The Friends of Israel Gospel Ministry. We are a worldwide evangelical ministry, proclaiming biblical truth about Israel and the Messiah, while bringing physical and spiritual comfort to the Jewish people.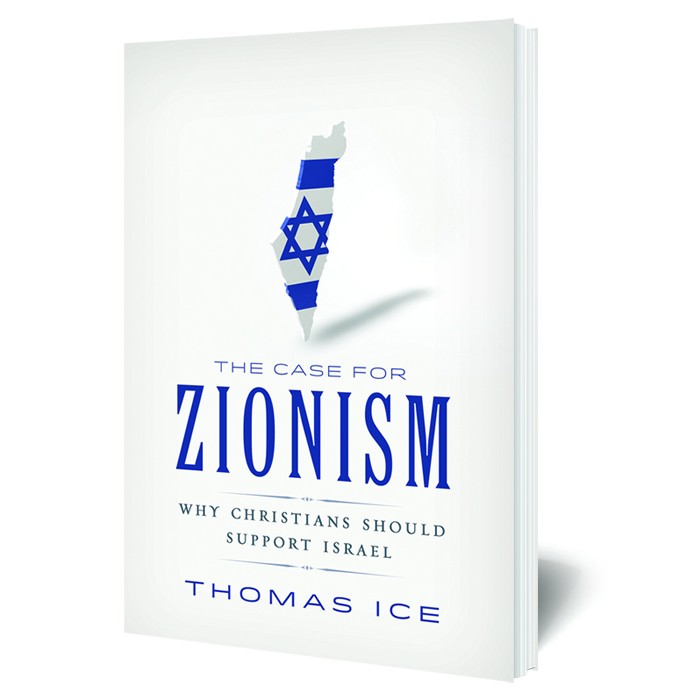 Evangelical support for Israel is falling, anti-Semitism and Replacement Theology are rising, and many question the Jewish people's right to the Holy Land. How can we fix this mess? Thomas Ice answers the arguments of both secular and religious communities by presenting the biblical, historical, and legal reasons for Israel's right to the land in this excellent exposition on Zionism!
ORDER YOUR COPY TODAY!
---
IN CANADA? ORDER HERE!
---
Apples of Gold: Faith by the Sword…or Faith by Love?
In Israel, Arabs and Jewish people are enemies. But Zvi came to his Arab neighbors determined to treat them with love. This shocked the Arabs, who disagreed with his view of the Bible but did not expect the kindness he showed them. While they had people killed for believing a different faith, Zvi showed love to his enemies as Jesus commanded. He told a story from his army days to show that true followers of Jesus practice love in speaking the truth about God's free gift of salvation.
---
Music
The Friends of Israel Today theme music was composed and performed by Jeremy Strong.
---
Your gifts help us reach people all around the globe with our message of truth to bless the Jewish people.

Thank you for your support!
Give Today