Guest: Dennis Prager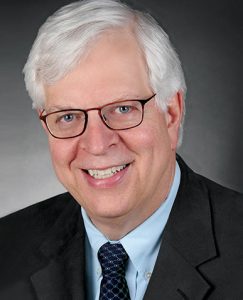 Dennis Prager is one of America's most respected radio talk show hosts. He has been broadcasting on radio in Los Angeles since 1982. His popular show became nationally syndicated in 1999 and airs live, Monday through Friday, 9:00 AM to Noon (Pacific Time) from his home station, KRLA. Widely sought after by television shows for his opinions, he's appeared on Fox and Friends, Red Eye, Hardball, Hannity, CBS Evening News, The Today Show and many others.
Dennis Prager's latest book—Available at Amazon.com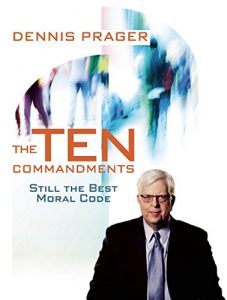 The Ten Commandments: Still the Best Moral Code
The most important words ever written are the Ten Commandments. These words changed the world when they were first presented at Mt. Sinai to Israelites, and they are changing it now. They are the foundation stones of Western Civilization.

  AskFOI (@11:45)
Does Israel show selective compassion to the world vs. the Palestinians?
Chris responds to Asher Schechter's Haaretz article, Israel sends aid to Nepal, but what about Gaza? On Israel's selective compassion.
"After the mega-quake in Nepal that has claimed more than six-thousand lives, many nations got busy bringing relief to the devastated cities and towns. One of the first countries to respond to Nepal's humanitarian needs was Israel. Israel has a great reputation for bringing relief directly after disaster hits. Recently, they were one of the first to build a medical facility after the Haitian earthquake in 2010, in 2011 Israel responded to the Fukushima nuclear disaster after the tsunami that hit the coast of Japan, and in 2013 Israel sent a humanitarian relief team to aid the Philippines after a massive typhoon practically swallowed up coastal towns. And as I'm talking to you now Israel is active in providing aid to those in Nepal." Listen to the entire segment starting @11:45.
Apples of Gold (@18:40)
"The Peacemaker"
Zvi helps a friend whose gambling addiction is destroying his life. After spending time with this friend and his wife, she asks Zvi, "How can a decent man like you befriend such a wretch as my husband, whose sins weigh more than he himself?" Zvi responds, "Our Savior came to heal those who are sick—people just like your husband."
Music
The Friends of Israel Today and Apples of Gold theme music was composed and performed by Jeremy Strong.
Also heard on this weeks show:
Alleluia (Lee Rosevere) / CC BY-NC 4.0
Still Water (Lee Rosevere) / CC BY-NC 4.0
Available on the Free Music Archive