Message—Lamenting Leads to Light, Part 2
"I believe there are times in our lives when God dismantles us, sometimes you can almost feel Him as He's deconstructing you brick-by-brick, when even the sacred or important things to us that we thought could never be moved have been upended, much like our story here in the book of Lamentations.
"When God breaks us down it's easy to feel as though He's left us completely, or that He's cast us away or removed us from His presence. This feeling that comes so naturally is a lie from Satan, the idea that God has written us off. "
Interview Guest—Avi Zimmerman (@13:20)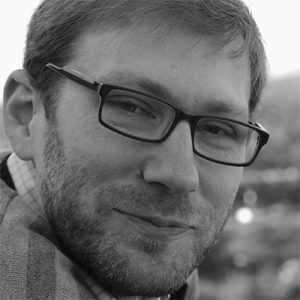 Avi Zimmerman is the City of Ariel's international representative. He is the Executive Director of Ariel Development Fund, founder of the Ariel Aliyah program, a diplomatic consultant and a family man. He works closely with Ariel University to spearhead new initiatives.
Learn more about the Friends of Ariel and the amazing work they are doing.
On today's program Chris and Avi discuss the importance of terminology when referring to biblical Judea and Samaria, also known as the West Bank.
Listen to this segment @ 13:20.
Apples of Gold–"Stricken With a Heart Attack While Walking in Jerusalem" (@19:01)
"One asked, "Do you read books such as Shakespeare?"
I replied, "The answers to the questions of life and death are found only in one Book. You have been trying to impress me with your position in society, but this Book says, 'When [one] dies he shall carry nothing away; His glory shall not descend after him'" (Ps. 49:17).
They had become very interested in what I was saying, and asked to see the Book to which I had been referring. The hospital was a very religious, Orthodox institution; and I knew it would upset them to see the New Testament. I silently prayed and then showed it to them.
They all said, "You are a Christian!"
"I am a better Jew than any of you," I replied."
Music
The Friends of Israel Today and Apples of Gold theme music was composed and performed by Jeremy Strong.
Also heard on this weeks show:
» When Peace Like a River [Paul Jones], from the CD, New Music for the Church Vol. 1.