Message—Why Bethlehem, Part 2?
During this Christmas season, we should be constantly reminding ourselves to focus on the true reason for Christmas. That is the coming of our Savior, the greatest gift ever given. Last week, we started a series on Micah's prophecy that's found in Micah 5:2, which vividly painted the place where the Messiah would be born. In part two of our Christmas series, Chris will focus on one more aspect of the prophecy that deals with Micah naming the precise location around Bethlehem where Jesus was to be born.
---
AskFOI—What was the star of Bethlehem?
What is the significance of the star that shone over Jesus as He was born in Bethlehem? This question, that so perfectly fits the Christmas season as we remember the birth of Christ, will be answered today as Chris looks at Matthew chapter 2 and this famous star.
---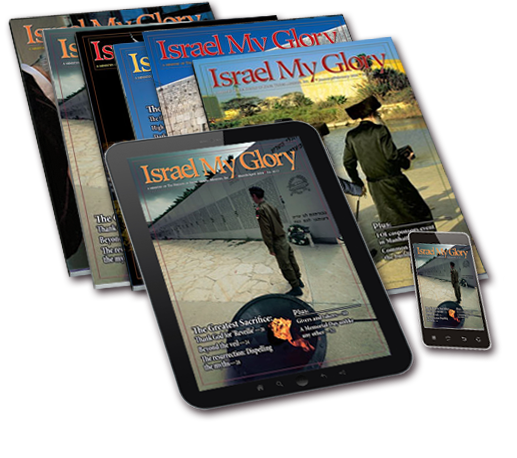 Hard-hitting, accurate, up-to-date analysis of Israel and the Middle East. Thought-provoking examination of God's Word. Answers about the end-times. The truth behind today's headlines. Immediate access to the latest books and resources. People who want to be informed—and have a heart for God's Chosen People—rely on Israel My Glory.
---
Apples of Gold–"Christmas and Hanukkah"
During this time of year when Christians celebrate the Lord's birth, people in Israel are also celebrating the feast of Hanukkah. In this dramatic retelling from the life of Holocaust survivor Zvi Kalisher, journey back to a time when he visited an ultra-Orthodox school and talked with some of the students about Christmas and Hanukkah.
---
Music
The Friends of Israel Today and Apples of Gold theme music was composed and performed by Jeremy Strong.
Also heard on this weeks show:
»NirvanaVEVO (Chris Zabriskie) / CC BY 4.0
»While Shepherds Watched Their Flocks/Away in a Manger (Paul Jones), from the CD, Christmas Impromptu: Improvisations on Christmas Carols.