Long Segment—Looking Back and Ahead
It's been an exciting year at The Friends of Israel Gospel Ministry. We launched our new radio program on 350 stations all around the United States and Canada. In addition, we've been streaming our program globally on our podcast for people to listen online. We've seen countries like Israel, Australia, Germany, and England all tune in to listen. This has been an encouragement for us as we believe the message of the Gospel of Jesus the Messiah needs to be heard! In today's episode, take a trip down memory lane with us as we review the year we've had here on The Friends of Israel Today!
---
Short Segment—Biblical Truth for Changing Times
The world is a scary place, and it's not getting any better. What can we do instead of fearing what's outside and waiting for us in 2016? As children of God, Isaiah 40:8 reminds us that in the midst of a crazy, confusing, chaotic world, we have stability and security in God's Word. Join Chris as he takes a closer look at this beautiful passage of scripture that gives us a sense of security to not only feel God's comforting presence but to also take risks for Him.
---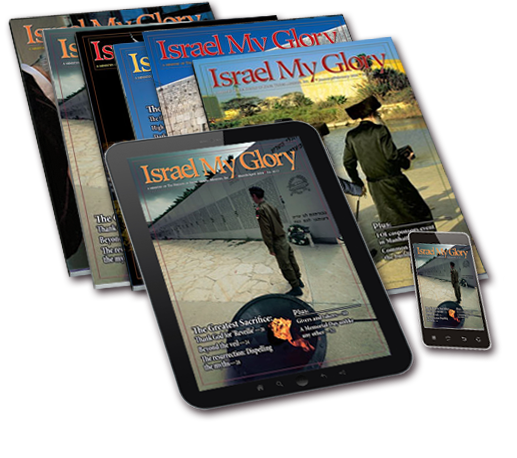 Hard-hitting, accurate, up-to-date analysis of Israel and the Middle East. Thought-provoking examination of God's Word. Answers about the end-times. The truth behind today's headlines. Immediate access to the latest books and resources. People who want to be informed—and have a heart for God's Chosen People—rely on Israel My Glory.
---
Apples of Gold–"Christmas and Hanukkah" (@19:09)
In this dramatic retelling from the life of Holocaust survivor Zvi Kalisher, Zvi notices an old man who needs help boarding at a bus stop. Upon finding out that the old man had no help from his children, and not much hope in general, Zvi takes the time to minister to this downtrodden soul and shares the hope we can have in the Lord.
---
Music
The Friends of Israel Today and Apples of Gold theme music was composed and performed by Jeremy Strong.
Also heard on this weeks show:
»Walk By Night (
Ketsa
) / CC BY-SA 4.0
»Variations on a Theme by Joseph Haydn-Theme and Variations 1-3, Johannes Brahms, Public Domain Recording
»O Love that Will Not Let Me Go, Timothy Shaw, from the CD,
Hymns: Timothy Shaw at the Piano

»"Faithfulness", arranged and performed by Jeremy Strong