Long Segment—Psalm 110, Part 1
With all that's happening in the world, we can lose sight of Jesus. To ensure that fear doesn't grip us, it's important that we remember that Jesus, the author and perfecter of our faith, sits at the right hand of the Father. But what does that really mean? Chris will explain this in part one of his series on Psalm 110.
---
Short Segment—What is Kabbalah?
What do singer Madonna, soccer star David Beckham, and Rabbi Moshe ben Nahman all have in common? They all consider themselves followers of Kabbalah. In this week's segment, we'll take a look at what Kabbalah's origin is and what its followers believe.
---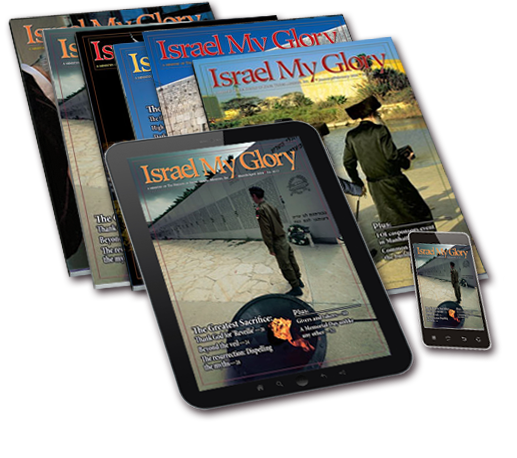 Hard-hitting, accurate, up-to-date analysis of Israel and the Middle East. Thought-provoking examination of God's Word. Answers about the end-times. The truth behind today's headlines. Immediate access to the latest books and resources. People who want to be informed—and have a heart for God's Chosen People—rely on Israel My Glory.
---
Apples of Gold–"An Historic Meeting"
Many times, Zvi would go to the ultra-Orthodox yeshivas and engage the people in long discussions, trying to bring them back to the Bible. In this week's dramatic retelling from the life of Holocaust survivor and believer in Jesus, Zvi Kalisher, we will hear of a time when he ran into an old friend from the army. Their conversation quickly turns to the Bible, and Zvi tells the man how he has changed on the inside because of Jesus.
---
Music
The Friends of Israel Today and Apples of Gold theme music was composed and performed by Jeremy Strong.
Also heard on this weeks show:
»The Temperature of the Air on the Bow of the Kaleetan (Chris Zabriskie) / CC BY 4.0