Long Segment—Psalm 110, Part 2
We continue our series on Psalm 110, where we've been looking at the various roles of Jesus. Last week, Chris looked at the Kingship of Jesus and today he will take a look at the day coming when Jesus will physically rule the earth. Kingship often leads to an abuse of power, but Jesus will be a different kind of king. He will rule in truth with justice and righteousness. He'll be a king we can trust and one that we'll all want to follow.
Short Segment—AskFOI: Why is the Western Wall sometimes referred to as the Wailing Wall?
Why is the Western Wall sometimes referred to as the Wailing Wall? We'll answer this question in our Ask FOI segment.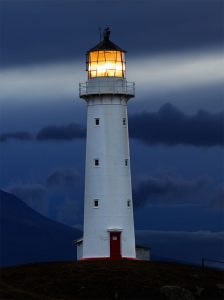 Future Events,
In Light of Today.
We live in a world that is experiencing massive and troubling changes. North America is in peril, Muslim nations are wreaking havoc, people are clamoring for new leadership as Europe is overwhelmed by immigrants, and Christianity is under attack.
What does God think about all of this? Come join us as we open the Scriptures and study the future in light of today.
Apples of Gold—How Can a Cat Cross the Sea?
While visiting an elderly Christian friend in Germany, Zvi was surprised with an invitation to speak at an assembly of 400 people, filled with mostly Russian immigrants. Thanks to his ability to speak both German and Russian, it was a wonderful opportunity for Zvi to speak about Christ. Listen to this dramatic retelling from the life of Holocaust survivor Zvi Kalisher to find out how the assembly went.
Music
The Friends of Israel Today and Apples of Gold theme music was composed and performed by Jeremy Strong.
Also heard on this weeks show:
»Just A Blip (Andy G. Cohen) / CC BY 4.0
»Chunk of Lawn (Jahzzar) / CC BY-SA 4.0