Long Segment—The Jesus Prophecies, Part 2
Chris Katulka continues his series on the prophetic words of Jesus. Last week, he looked at the events in the first half of the Tribulation. This week, he'll take a look at the end of the tribulation, and the amazing moment that will follow. A cosmic shaking that will take place because our Holy Messiah and Savior is coming back to earth!
Message Transcript Download
Short Segment—AskFOI: What is the history of The Friends of Israel?
In this week's Ask FOI segment, we'll take a trip down memory lane and review the history of The Friends of Israel Gospel Ministry. From the humble beginnings of our founding during the Holocaust, to our present day ministry around the world, we'll take a look at God's faithfulness throughout the years.
---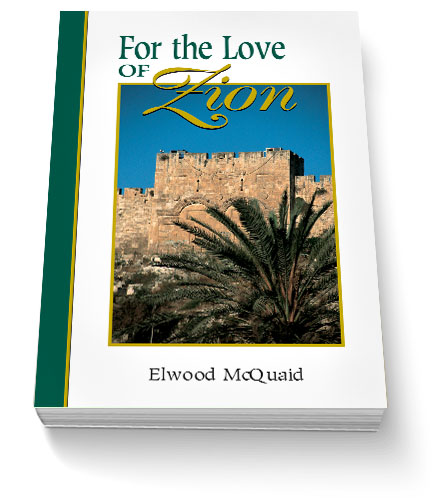 by Elwood McQuaid
As Islamists relentlessly pursue jihad against all who reject the religion of the prophet Muhammad, many in the West are turning their backs on little Israel. A State of Palestine may be a political inevitability, but Israel will still endure. This book explains why, as it shines the light of God's eternal Word on the political and historical events of the Middle East.
Apples of Gold—How Can You Sleep?
It was wartime, and Zvi found himself in uniform and stationed in the mountains. Both sides were attacking each other night and day, seemingly with no end in sight. Many soldiers would lie awake at night, wondering when life would return back to normal, but Zvi slept just fine. They could shoot all of the guns they had, but he had peace because God was his protector. Hear more about this time in his life in Apples of Gold, a dramatic retelling from the life of Holocaust survivor Zvi Kalisher.
Music
The Friends of Israel Today and Apples of Gold theme music was composed and performed by Jeremy Strong.
Also heard on this weeks show:
»Jesus, Lover of My Soul, Jeremy Strong
»There's a Wideness in God's Mercy, Timothy Shaw, from the CD, Hymns: Timothy Shaw at the Piano