Four Cups of Passover, Part 2
Last week, our host and Bible teacher Chris Katulka began a series focused on the four cups of the Passover, and specifically, the meaning and significance of the first two cups. This week, we finish our series up by looking at the third and fourth cups – the cup of redemption and the cup of acceptance. Listen and hear how the four cups of the Passover not only speak to the lives of the Jewish people who celebrate them and how they also define the life of a Christian.
The Passover Seder
A beautiful portrait of our redemption in Jesus.
Learn how the Lamb of God is pictured in the Old Testament and the meaning of God's promise, "When I see the blood, I will pass over you" (Ex. 12:13)"
Let our expert teaching staff guide your congregation through this stirring presentation.
Interview—Steve Herzig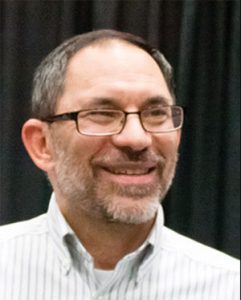 Join us as we welcome Steve Herzig back into the studio for part 2 of his interview about Passover.
Steve is a Hebrew-Christian who was raised in Orthodox Judaism. Serving with FOI in many capacities since 1977, Steve is currently the North American Ministries director, a writer for Israel My Glory magazine, and a Bible teacher and conference speaker. Steve and his wife, Alice, have four adult children and five grandchildren.
Apples of Gold—Holocaust Remembrance Day
When Holocaust Memorial Day draws near, schools look for survivors to come tell what they experienced during World War II. In this dramatic retelling from the life of Holocaust survivor Zvi Kalisher, hear about the time a school invited him and how it was the perfect opportunity to speak of faith in Christ in a lesson that a group of schoolchildren will never forget.
Learn more about Holocaust Remembrance Day at yadvashem.org.
Music
The Friends of Israel Today and Apples of Gold theme music was composed and performed by Jeremy Strong.
Also heard on this weeks show:
»Come, Thou Fount of Every Blessing, Timothy Shaw, from the CD, Hymns: Timothy Shaw at the Piano