Thanksgiving According to the Book of Leviticus
Chris speaks often on the radio of the sacrifices the Jewish people were required to offer to God. But the thanksgiving sacrifice is the only optional sacrifice. Why did God not require this one? Take a listen, it's a good lesson for us as believers.
God did have specific instructions for how to do the offering. He explains in Leviticus 7, take forty loaves of bread, your finest lamb or goat, then travel to the Temple. The offering would be sacrificed by the priest and then cooked immediately. God commanded that the Israelites had to eat all of it, including the bread, that day. How could one Israelite be able to do that? God designed this so he would have to invite his family, friends, and maybe even strangers to partake in this huge meal. And while feasting, it was an opportunity to give thanks and glory to God for all He had done.
Our gift catalog is a great way to see the exciting ministry of The Friends of Israel and find out how you can personally change someone's life. Whether it's sending a young adult to Israel, providing clothes and shoes to children and their families in Eastern Europe, or even providing music lessons for Israeli children, there's a way everyone can show their thanksgiving to God for how He has provided.
---
Interview: Deane Woods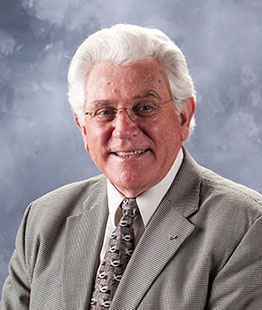 Because of our international workers with The Friends of Israel, we can say the sun never sets on our ministry to the Jewish people! Chris interviews Deane Woods from Sydney, Australia. Deane and his wife Margaret have been ministering to Israelis for years from their home. They are a frequent stop for Israeli backpackers, mostly Israeli soldiers on holiday. The Woods' open their home for these backpackers to rest in the middle of their trip. Be sure to listen as he shares the exciting ministry down in Australia and New Zealand.
Help support our workers as they minister to Israeli backpackers
---
Support the work in Australia and New Zealand
---
Meet our Australian/New Zealand Representatives

Kevin Vigus is an international representative for The Friends of Israel. Kevin uses his musical talents to bless both churches and Jewish groups. He and his wife Lorene live in Perth, Australia.

Mark Rogers is an international representative for The Friends of Israel and a Bible teacher. He and his wife Kathy live in Melbourne, Australia.

Simon Lawry is an international representative for The Friends of Israel and is ministering in New Zealand. He and his wife Jo live in New Zealand.
Apples of Gold: A New Spirit
Zvi Kalisher always finds a way to speak of his Savior, even in the tax office! Zvi shares with the auditor how he has found hope in God and all from Old Testament, the Jewish people's own Scriptures.
---
Music
The Friends of Israel Today and Apples of Gold theme music was composed and performed by Jeremy Strong.
Also heard on this weeks show:
»My Shepherd Will Supply My Need (Timothy Shaw, from the CD, Hymns of Comfort and Praise)