This program is a rebroadcast from December 19, 2015.
Why Bethlehem? Part Two
Last week we learned how God told the prophet Micah in Micah 5:2 the town where His Son would be born. Bethlehem, this small town may not seem important to us today but was a royal city in the time of Jesus. King David was from Bethlehem! This week we learn that not only did God reveal the town the Messiah would be born but also the specific place.
When we look at the small details of God's plan and how they were fulfilled by prophecy, we must be amazed! And as we celebrate the birth of our Messiah this week may we slow down, give thanks, and reflect on how our Holy God humbled Himself to become human to save us from our sins. Merry Christmas everyone!
---
ASKFOI— What was the star of Bethlehem?
What is the significance of the star that shone over Jesus as He was born in Bethlehem? This question, that so perfectly fits the Christmas season as we remember the birth of Christ, will be answered today as Chris looks at Matthew chapter 2 and this famous star.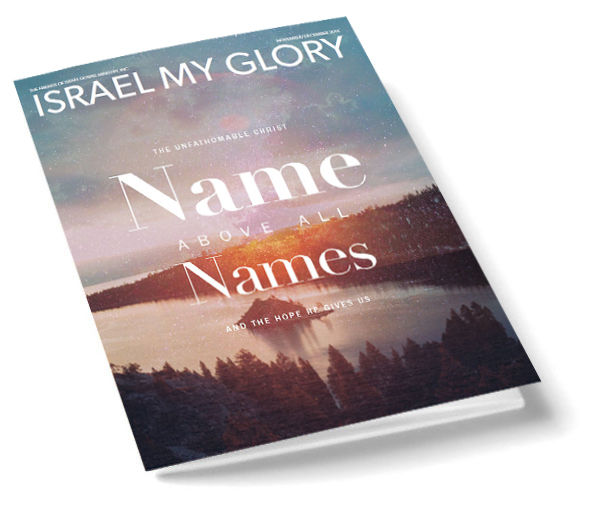 Do you have a heart for the Jewish people and want to understand what the Bible says about prophecy? Israel My Glory, a bimonthly magazine from The Friends of Israel Gospel Ministry carefully unpacks the complexities of the Middles East, teaches biblical truth about Israel and the Messiah, and equips Christians with answers on doctrine, prophecy, and current events. This beautifully designed magazine has been providing strong biblical teaching from a Jewish perspective since 1942. Try a year for free!
SUBSCRIBE TODAY
---
Apples of Gold— "Christmas and Hanukkah"
During this time of year when Christians celebrate the Lord's birth, people in Israel are also celebrating the feast of Hanukkah. In this dramatic retelling from the life of Holocaust survivor Zvi Kalisher, journey back to a time when he visited an ultra-Orthodox school and talked with some of the students about Christmas and Hanukkah.