Interview: Timothy Rabinek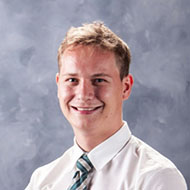 Did you know "Poland" means "The land where God dwells?" Before World War II, Poland was a place of refuge for millions of Jewish people. Today, it's a place many Jewish people associate with heartache and memories of the Holocaust.
Timothy Rabinek, a Friends of Israel ministry worker living in Poland is with us on the show this week. He shares the way Poland has changed in the last few generations and how he and young believers in Jesus are ministering to Holocaust survivors all over Eastern Europe.
We know you'll be encouraged as you hear about the work God is doing in Eastern Europe. If you want to get involved, you can! Timothy needs prayer and financial support as he continues the work God has called him and his team to do. What a privilege that many of us can partner with him through giving and prayer to change lives for eternity!
Timothy Rabinek's Prayer Requests:
–   Pray for wisdom for Timothy and his team as they minister to the Jewish people and love them. Pray that God would remove any stumbling blocks.
–   Pray for the team's safety as they travel throughout Eastern Europe. Many areas they visit have political unrest and are very dangerous.
–  Pray for the young people in Poland. Many are growing up with prejudices against the Jewish people. Pray that as Timothy and his team build bridges between Christian young adults and Jewish young adults, God would open their eyes to true unity only the Messiah can bring.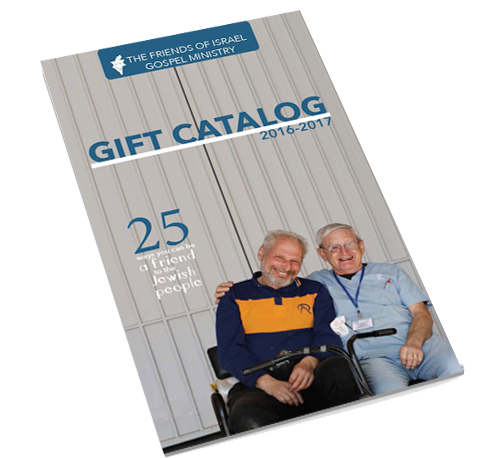 TO HAVE A GIFT CATALOG MAILED TO YOU, PLEASE FILL OUT THE FORM BELOW:
[contact-form-7 404 "Not Found"]
---
Russia's New Law
Imagine waking up one morning learning that your Bible study group can no longer legally meet in your home or that simply sharing your faith on the street is illegal. Chris will share how the Russian government recently passed a law banning non-government approved home religious studies and is threatening hefty fines for evangelizing in public.
What does this mean for Russian evangelicals? Chris explains.
---
Apples of Gold: The Survivor

"How do I find people like me, who survived the holocaust, so I may bring them the Gospel of Christ?" Zvi often prayed this prayer asking for opportunities from God. One day Zvi was asked to visit a fellow Holocaust survivor who desired to talk to share his story. Zvi was able to talk through the heartache they shared but also the hope God had provided. See how Zvi's faithful prayers to share his faith were answered in a big way.
There are more stories like this from Zvi Kalisher! Purchase The Best of Zvi from our online store.
For more on the life of Zvi Kalisher, visit our online store to find his biography, Zvi: The Miraculous Story of Triumph Over the Holocaust.
---
Music
The Friends of Israel Today and Apples of Gold theme music was composed and performed by Jeremy Strong.
Also heard on this weeks show:
»All Who Are Weary (Hyson) / CC BY-SA 3.0
»There's a Wideness In God's Mercy, Timothy Shaw, Timothy Shaw at the Piano