Ministry Highlight: Bruce Scott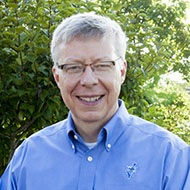 Bruce Scott, The Friends of Israel's Program Ministries Director to the Oʀɪɢɪɴꜱ program joins Chris this week. Oʀɪɢɪɴꜱ, our volunteer trip to Israel for those ages 18-28 years old, is not  simply a trip to tour the land of Israel, although that is important, but also to volunteer and work in a local hospital alongside the Israeli people! Bruce shares how taking young people to Israel has made a great impact and changed them into forever lovers of Israel!
You'll hear how you can go to Israel or send someone on this amazing trip. Don't miss this exciting episode!
Origins and Hesed Volunteer Opportunities
Friendship is the theme of both of our volunteer trips, Hesed and Oʀɪɢɪɴꜱ. Each year, adults from all over the world go with The Friends of Israel to the Holy Land to serve the Jewish people and tour parts of the land. Our volunteers gladly work on projects around the hospital, while making lasting friendships with the Israeli people.
If you would like more information about Hesed and Oʀɪɢɪɴꜱ or if you would like to sponsor a volunteer, use the links below.
SPONSOR A VOLUNTEER TODAY
---
Interview: Ben Vasquez
Chris then talks with Ben Vasquez, our most recent winner of the GO ISRAEL essay contest. Ben shares how he put off going to Israel but when he decided to take that step of obedience and apply, God opened the door to go to Israel with our Oʀɪɢɪɴꜱ group. Listen as Ben shares his heart for the Jewish people and the work God continues to do in his life today.
Music
---
The Friends of Israel Today and Apples of Gold theme music was composed and performed by Jeremy Strong.
Also heard on this weeks show:
»Castle Lane, TRG Banks
»Come Thou, Almighty King, Timothy Shaw, Timothy Shaw at the Piano