Ministry Highlight – Steve Herzig, Canada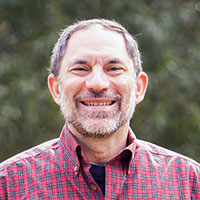 When you think of countries where large populations of Jewish people live you probably think of Israel, the United States, and various countries throughout Europe. But did you know that Canada has the fourth largest Jewish population in the world?
We welcome back to the program Steve Herzig, director of North American Ministries for The Friends of Israel Gospel Ministry. When we say God is doing a mighty work in the hearts and minds of our neighbors North of us we are not kidding! Steve explains how this area made up of former British colonies became a safe place for the Jewish people not only to live but to thrive. And hear about the growth going on throughout the Canada's Friends of Israel Ministry.
»Learn more about Friends of Israel Canada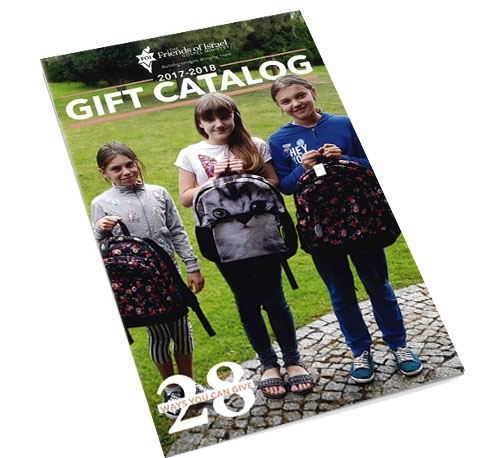 While most Christians will never have the opportunity to travel to Israel, there is another way to express our friendship and support for God's Chosen People, by assisting them with their needs. At a time when so many in this world are turning away from Israel, we can turn toward them and surround them with Christian love.
The projects in this gift catalog give you an opportunity to express your friendship and love to the Jewish people.
DOWNLOAD THE FREE PDF
TO HAVE A GIFT CATALOG MAILED TO YOU, PLEASE FILL OUT THE FORM BELOW:
IDF: Influence on Israeli Culture

Imagine getting a text message and a phone call from one of your country's enemies saying they are going to drop a bomb in the neighborhood where you live. They give the exact time of the future attack and ask that you leave the area. Sounds bizarre doesn't it? But that's exactly what the Israel Defense Forces (IDF) do when it is retaliating against their enemies. It's their goal that civilian casualties are zero. 
Chris takes us into the world of the IDF and shows how Israel's young adults are making a lasting impact on the world. Click here to learn more about the Israel Relief Fund.
ENCOURAGE A CHRISTIAN IDF SOLDIER
---
Apples of Gold: I will dwell in the house of the Lord
As Zvi was walking one morning he passed a group of students with their teacher at a bus stop. Zvi greeted them but the teacher did not respond. When Zvi asked him if he was alright, the teacher explained that he did not speak to those who did not believe in God. Zvi pushed further and asked why he would say that. The teacher explained that anyone who believed in God would cover their head. Zvi then asked the teacher a series of questions to expose his heart and also allow him to see his need for a Savior.
Zvi's story is available in Elwood McQuaid's book, "Zvi: The Miraculous Story of Triumph over the Holocaust," available at our online store.
More stories from Zvi are also available in his book, "The Best of Zvi," available at our online store.
---
Music
The Friends of Israel Today and Apples of Gold theme music was composed and performed by Jeremy Strong.
Also heard on this week's show:
»Castle Lane, TRG Banks