Interview: Bruce Scott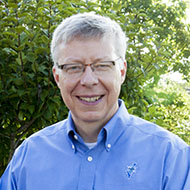 Today we welcome Bruce Scott, The Friends of Israel Gospel Ministry's director of program ministries back to the program. Bruce shares with us three ways The Friends of Israel is available to help Christians serve in Messiah's name. Bruce breaks the serving opportunities down into three categories: Calling, Equipping, Serving.
Calling: Youthfest is a unique conference for high school kids. Christian workers from several organizations come together with students to learn, pray, worship, and fellowship for a few days on Christmas break. These workers pour into the youth during this time, and many teens leave feeling called to full-time ministry. Learn more about YOUTHFEST
Equipping: G'sherim is a one or two semester internship with The Friends of Israel. Interns work alongside full-time workers in Las Vegas, Nevada volunteering in and networking with the Jewish and pro-Israel communities. Learn more about G'SHERIM
Serving: Origins and Hesed are ministries for young adults and older adults to serve in Israel alongside Israelis. After these trips our volunteers return home forever advocates and friends of Israel. Learn more about ORIGINS or HESED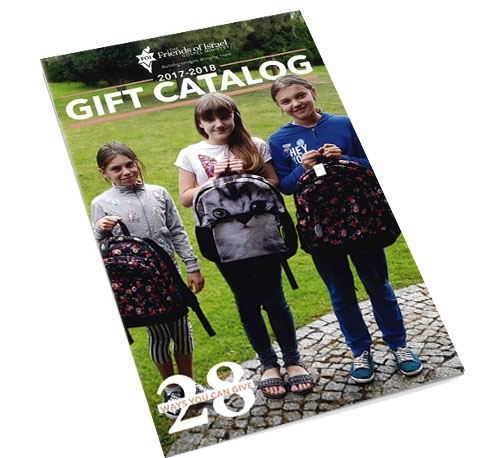 If you are not able to go on a trip to Israel or serve with The Friends of Israel, we have made available a way to continue to be involved with the exciting work of the ministry. Our gift catalog will show you the many different ways you can help the ministries inside of The Friends of Israel Gospel Ministry. Without you, there is no us!
BROWSE OUR ONLINE GIFT CATALOG
If you would like our 2017/2018 Gift Catalog mailed to you, please fill out the form below:
The Importance of Serving
Did you know the Sea of Galilee is actually a freshwater body in Northern Israel? Its water then flows down the Jordan River all the way down to the Dead Sea. The Dead Sea flows to nowhere. Chris shows how movement in our Christian life by serving and looking outside ourselves is exactly where we need to be as believers.
---
Apples of Gold

As three of Zvi's children were serving at the Lebanese front in the Israeli army, Zvi was asked to also serve with them. He told the officer he was not going to serve. He had already served in all four of Israel's major wars doing the most dangerous job. The officer allowed him to stay back but quickly told him to be ready if called to serve. Zvi explained that he was always ready. Ready to serve the Lord in whatever He called him to do.
Zvi's story is available in Elwood McQuaid's book, "Zvi: The Miraculous Story of Triumph over the Holocaust," available at our online store.
More stories from Zvi are also available in his book, "The Best of Zvi," available at our online store.
---
Music
The Friends of Israel Today and Apples of Gold theme music was composed and performed by Jeremy Strong.
Also heard on this week's show:
»Timothy Shaw, Spirit of God, Descend Upon My Heart (Hymns: Timothy Shaw At the Piano)
»7 League Boots (J Hacha de Zola) CC BY-SA 3.0