Eden to Eden, Part 3
We are back in our series Eden to Eden this week, looking at the grand story of the Bible. From beginning to end, God is pursuing His people. We've learned about the the why. Why would God pursue us and we found in the Scriptures that God is Omnibenevolent, He is perfectly good. You can listen to the previous two episodes in this series by clicking the links below.
This week we learn of God's unbreakable covenant with Abraham. This unique promise that was given to Abraham for his descendants has eternal consequences for the entire world! That includes you and me! Abraham's faith coupled with God's covenant promise was not, has not, and will never be been broken. God pursued Israel and we are also blessed! Listen as Chris explains further.
If you missed Part One of this series, Click Here
If you missed Part Two of this series, Click Here
The Jewish Roots of Christianity DVD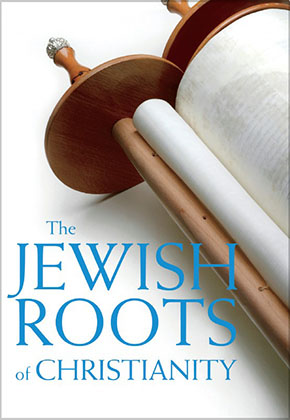 This DVD will take you to Jerusalem for eye-opening insights into the link between Judaism and Christianity. Watch various interviews by Israeli Christians including the Friends of Israel's own Pastor Meno Kalisher, the son of Holocaust survivor Zvi Kalisher.
ORDER YOUR COPY TODAY!
Eden to Eden, Part 3, Continued
We learned in the first part of the program how the covenant God made with Abraham and his descendants has blessed the entire world. But did you know the faith of Abraham when God asked him to sacrifice His son Isaac propelled God's covenant forward? Chris will show us how God constantly looked back on Abraham's faith and trust in Him when his descendents, the children of Israel, would fall away from Him. God didn't need to be reminded but we see how He chose to look back and remember Abraham's faith.
Israel My Glory Magazine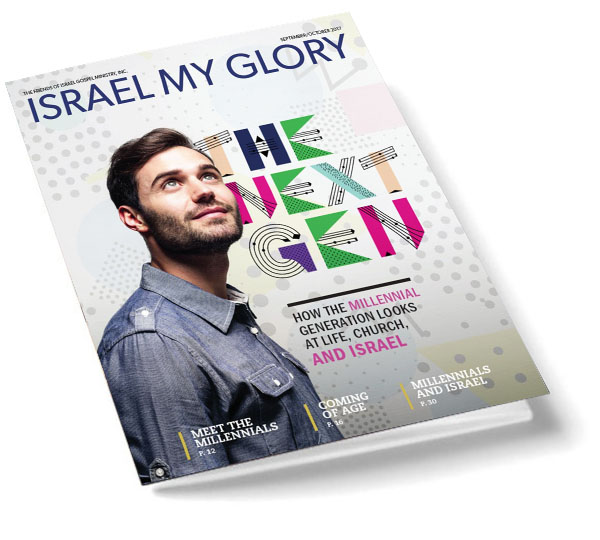 GET YOUR FREE PRINT TRIAL SUBSCRIPTION
Hard-hitting, accurate, up-to-date analysis of Israel and the Middle East. Thought-provoking examination of God's Word. Answers about the end-times. The truth behind today's headlines. Immediate access to the latest books and resources. People who want to be informed—and have a heart for God's Chosen People—rely on Israel My Glory.
SUBSCRIBE TODAY!
Apples of Gold

When Zvi saw an old friend he noticed he was depressed. He invited him to his home. The man's children were in the army and he was fearful for their lives. Zvi took this time to show him from Scriptures the way to find peace. Once the man realized he was reading from the New Testament he objected. So Zvi showed him from the Hebrew Scriptures the same truth!
Zvi's story is available in Elwood McQuaid's book, "Zvi: The Miraculous Story of Triumph over the Holocaust," available at our online store.
More stories from Zvi are also available in his book, "The Best of Zvi," available at our online store.
---
Music
The Friends of Israel Today and Apples of Gold theme music was composed and performed by Jeremy Strong.
Also heard on this week's show:
»Wondrous Love, Arranged by Jeremy Strong