This program is a rebroadcast from December 12, 2015
Why Bethlehem?
Do those close to you know where you are from? Maybe you represent the area well with an accent or being a fan of a sports team. Where you are from can define you. In Micah 5:2 it is prophesied that the Messiah would be born in Bethlehem. This small town, five miles outside of Jerusalem was where God decided to send His Son to be born.
Chris will explain in this special, rebroadcasted two-part series how Micah 5:2 reveals to us that the prophet Micah saw more than just the location of Jesus' birth, but that Bethlehem points to  Jesus' royalty,His divinity, and His sacrifice.
AskFOI—What Are The Swaddling Clothes?
Do you know why the swaddling clothes that Mary used to wrap Jesus in after He was born in the Christmas account found in Luke 2 were so important? The answer might surprise you. Chris will explain.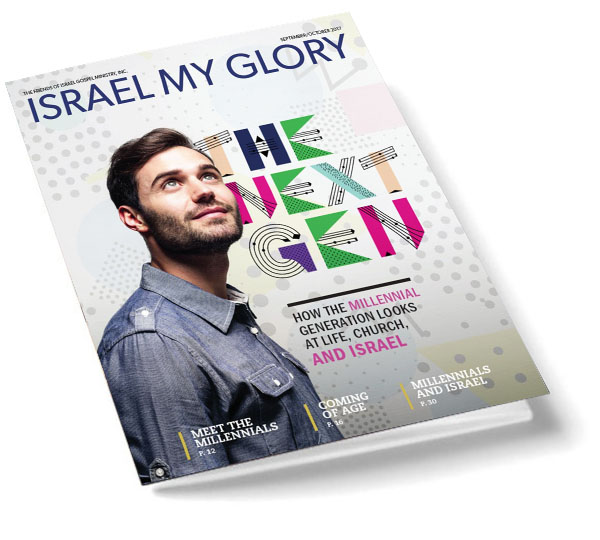 GET YOUR FREE PRINT TRIAL SUBSCRIPTION
Hard-hitting, accurate, up-to-date analysis of Israel and the Middle East. Thought-provoking examination of God's Word. Answers about the end-times. The truth behind today's headlines. Immediate access to the latest books and resources. People who want to be informed—and have a heart for God's Chosen People—rely on Israel My Glory.
SUBSCRIBE TODAY!
---
Apples of Gold—The Miracle in the Snowstorm
There were two different people in Zvi's neighborhood; those who knew Zvi as a good neighbor who would help anyway possible and those who saw him as an apostate who would try to lead them away from the Jewish faith. During a snowstorm, Zvi was asked to help a neighbor, a rabbi, who saw him as the latter, an apostate. Listen how Zvi was able to show him God's love, which led to a conversation about the Messiah.
Zvi's story is available in Elwood McQuaid's book, "Zvi: The Miraculous Story of Triumph over the Holocaust," available at our online store.
More stories from Zvi are also available in his book, "The Best of Zvi," available at our online store.