Interview with Dan Price, International Ministries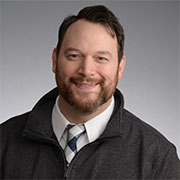 When you think of the most poverty-stricken areas of the world, Eastern Europe might not be the first place to come to mind. Yet it's in these nations that Jewish people struggle and suffer the effects of the Holocaust and communism decades after they ended. This is exactly where God has called our ministry to be! 
Chris interviews Dan Price, assistant to the director of International Ministries, this week to learn how The Friends of Israel is ministering to the Jewish people in Eastern Europe in the name of Jesus. Dan identifies the hardships for the Jewish people in this region and shares stories of the work God is doing through our ministry. With our team's efforts, your support, and the Lord's provision, we aim to bless His Chosen People with tangible help and spiritual encouragement that will last a lifetime.
Steve Conover: Welcome to the Friends of Israel Today. I'm Steve Conover, with me is our host and teacher, Chris Katulka. We are really glad you chose to join us today, Chris, we have a special guest.
Chris Katulka: Yeah, we have Dan Price, he's the assistant to the international ministries department here at the Friends of Israel. Hey, if you're listening right now, you know that Friends of Israel was actually founded in 1938, and this is really important to us. This is the reason we're going to have Dan Price on today because in 1938, our organization reached out to the Jewish community that was suffering in Eastern Europe. We helped, we had an outreach, we tried to get Jewish people away from Hitler's hand that was suffocating them. Some of them even made their way over to the United States, and we were able to provide them with food and clothing and the good news of Jesus the Messiah, but that's the outreach.
And we want you to know something, Friends of Israel, we love teaching the scriptures about Israel and the Jewish people, but we also love outreach. We love reaching out to our Jewish friends in any way possible. And that's why Dan Price is joining us today. As the assistant to the international director, he helps oversee our international ministries. And today we're going to be talking about Eastern European relief, something you're going to want to hear.
Steve Conover: Thanks, Chris. In the news, the chess game that is Israeli politics continues to drag out. Prime minister, Benjamin Netanyahu, who was unsuccessful in forming a coalition government. In order to keep power, his only political advantage is to force a fifth Israeli election in two years. Can you believe that? Conservative Naftali Bennett, leader of the Yamina party, is entertaining Netanyahu's opposition with a coalition called the "change bloc", which would make Bennett prime minister.
Chris Katulka: Steve, I'm telling you, it's like watching a soccer game with Israeli politics. You kick that ball as much as you possibly can, back and forth. There's rarely a goal. That's what it feels like probably in Israeli politics right now. And with the average Israeli person. I really think the average Israeli person just wants a coalition government to lead the nation. But here's the thing, a lot of Israelis just don't want Netanyahu to do it. And you can see that. That's why Naftali Bennett, the conservative, is looking to partner with left leaning Israeli parties. That's why they call it the "change bloc." And they're doing this just to oust Netanyahu.
Quite honestly, it's a long shot for Bennett, but anything is possible in Israeli politics. And I'll add this one last thing. I wouldn't rule Netanyahu out just yet. I don't believe he's finished. He's surprised us before. So keep your eyes on what's happening in Israeli politics.
We have a very special guest with us today in the studio, Dan Price. He is the assistant to the international director. Dr. Mike Stallard is the director of international ministries. And Dan helps to assist our reach abroad at the Friends of Israel. Just a fresh reminder for everybody. Friends of Israel is not just a magazine, Israel My Glory. It's not just a radio program, we have workers all around the world that are sharing the good news of Jesus, the Jewish Messiah to our Jewish friends all around the world, helping them physically and spiritually and investing in Jewish lives all around the world. And Dan, you get to help oversee a lot of those workers internationally.
Dan Price: Yes, I do. And it's my privilege to do so. It's an incredible job, very internationally flavored in our department.
Chris Katulka: And this is something new to you? How long have you been with Friends of Israel now?
Dan Price: I've been with the Friends of Israel almost two years at this point. And yeah, it is kind of new to me. I was a pastor for many years prior to this, and coming on board at FOI has been a really cool experience, a very different perspective on ministry, both in its purpose and its reach. It's been pretty incredible to move from local church to international ministries. We're blessing God for the opportunity.
Chris Katulka: Yeah, Dan, we're glad that you're with us too. Now, before we get started, Dr. Mike Stallard, who is your boss, said, "Chris, could you please ask Dan on the radio, who is your favorite professor?" So I just want you to know, I was commissioned to ask that question, but I'll leave it there. Who was your favorite professor, Dan?
Dan Price: He wants documented proof, huh?
Chris Katulka: Yes. He wants documented proof.
Dan Price: Yes. Me and Dr. Mike Stallard, if we're being very formal here, go back a long ways. Back to my first pastoral ministry experience. And even prior to that, in seminary. Yeah, he was one of my seminary professors. I guess I have to say there is no seminary professor that has impacted my life as much as Mike Stallard. Was he one of my favorites? He was really hard.
Chris Katulka: Yeah, see, this is tough. This is real tough. And you know what? We have documented proof now. Mike, I hope you're happy, but I'm glad Dan, that you could be with us. Let's talk about the Eastern European relief. Let's talk about Friends of Israel's reach here. I was actually thinking about our history at Friends of Israel and some of our earliest ministry with Friends of Israel is actually to the Jewish communities in Eastern Europe. Now that was some 60, 70, 80 years ago. Is the Jewish community, is the Jewish ministry, in Eastern Europe needed today as it was then?
Dan Price: Absolutely. It certainly is. And some of your listeners may know this already, but the history of FOI is grounded in Eastern Europe. The work that we did from the time of our inception in World War II, supporting Jewish communities and even some of the folks that were involved in the nitty gritty of the resistance, for example, in Poland and things like that.
We have a long history with Eastern Europe. We care about the Jewish communities there. We want to bless Israel there as we do around the world, both with our humanitarian aid and relief, trying to provide some physical comfort to Jewish folks, as well as our desire to provide spiritual relief with gospel outreach opportunities.
So yes, it's very, very near and dear to our heart, the ministry in Eastern Europe.
Chris Katulka: Dr. Victor Buksbazen, the founder, or the first, I'm sorry, the very first executive director of Friends of Israel was a Polish born Jewish man himself. So that area was very near and dear to him. He escaped the Holocaust. He invested a lot of energy there.
I guess my question too is, have the effects of the Holocaust, even decades later, we're talking 80 years now. They seem very real still in Eastern Europe. Can you talk about that? It seems like it still has its tentacles in some way in the communities there.
Dan Price: It certainly does. You can't have lived through that type of experience, or your culture have gone through it. Yes, it's very, very much still a present issue. For example, just recently, one of our reps, one of our team members in Poland, sent me a news bit, a piece of news about what was happening in Poland. Apparently there was a book recently published called It Is Still Night. I don't know if you've heard of this. Two history researchers published this book and it was all about how during World War II, some Polish nationals actually worked with the Nazi regime, at the time, in persecuting Jewish folks in their own communities.
And this book was a bit controversial because nobody likes to hear that about their country or their grandparents even. And as a result, there was a lawsuit. And right now going through the courts, they're talking about having to retract everything from this book. Legally speaking, these researchers, just looking into the history of the Holocaust are being penalized for doing so. And so that's just one example.
The Holocaust has ongoing effects in the culture and the lives of the people in Eastern Europe, and in Poland, especially in this case, having lived through that, it has its effects.
Chris Katulka: I believe there's even a law in Poland now. I can't remember if it's official or not, that they were wanting, I believe it's Poland, that they were wanting to ban any language that says Poland's to blame for the Holocaust. They wanted to put that on Germany because they want to begin to move past. But it's also, a lot of historians are going, well, there's a lot of antisemitism at that time coming out of Poland. It's just interesting how now it's even making its way into those legal, into the laws of Poland. To say, we don't want to say we're to blame for it. But anyway, it's interesting how much it still affects Eastern Europe.
I actually think this is where Friends of Israel comes into play. How is our Eastern European outreach sharing the light of the Messiah to the Jewish communities in Eastern Europe, knowing what's going on over there?
Dan Price: Yes. Well, our team in Poland is hard at work. They're probably some of our most industrious representatives out in the field. We categorize our work in those two major areas as the rest of FOI does, humanitarian aid and relief for Jewish communities. As well as trying to share the truth of the Messiah. So in terms of humanitarian aid, some Eastern European countries are still really struggling following World War II, following Soviet control over the Eastern Bloc countries. Pensions are small for Jewish elderly folks and medical supplies are thin. And some of the real tangible work that our folks are doing is taking food and medical supplies and helping Jewish folks get the care that they need as well as providing Purim baskets and Hanukkah baskets and trying to reach into the Jewish communities with the love of Christ, obviously, but in a way that's tangible for them to be able to hear.
And then also in terms of trying to share the truth of Messiah. For years and years, decades, their own religions were outlawed. People couldn't practice their religions. So folks now at this stage are really open to the gospel in a way, in Eastern Europe, that is unprecedented. And so we have so many opportunities for teaching about the Bible and teaching about Christ. We do holidays with the Bible for adults and for families, we do summer camps for Ukrainian kids where we bring them over the border from Ukraine into Poland.
Chris Katulka: Which isn't an easy thing to do, right?
Dan Price: No, especially now. And we bus these kids in and we give them all these supplies and clothing and we get to teach them their own truth from the Old Testament about the Messiah.
Chris Katulka: Let me ask you this too really quick before we go to our break. Are any of these Holocaust survivors too, that they're ministering to?
Dan Price: Yes, absolutely they are. And some of these Holocaust survivors are some of the major focus of some of our reps ministries. Going into homes where these folks live and trying to be able to minister to them where they are, just reading the Bible with them, praying with them and reminding them that there are people out there, Christians, who love them.
Chris Katulka: Now, listen, if you're just joining us, I'm speaking with Dan Price, he is the assistant to the international director for Friends of Israel. He helps oversee the international outreach. We're specifically talking about the Eastern European outreach that we have. If you want to be a partner with the Friends of Israel in our Eastern European outreach, as we continue to advance the ministry of Friends of Israel, advance the gospel in these areas, to help our Jewish friends, I want to encourage you to give to our Eastern European outreach.
Chris Katulka: Steve, can you let our listeners know how they can give, how they can tangibly give, how they can prayerfully give to the Eastern European outreach?
Steve Conover: Sure can. To learn more about Friends of Israel's international outreach or to give, visit us at foiradio.org, that's foiradio.org.
Chris Katulka: We are continuing our discussion with Dan Price, the assistant to the international director, Dr. Mike Stallard. Dan, do you have any stories? You're talking about the tangible ways that our team on the ground are impacting a Jewish community in Eastern Europe, and that's fantastic, but do you have any stories that you can share with our listeners?
Dan Price: Sure, yeah. Well, I would mention a story from one of our field reps named Timothy Rabinek. He does all sorts of things, from teaching ministries and he also administers a Polish blog and a website, and he's putting out videos, trying to teach folks the truth of Messiah in the Old Testament, in the Hebrew scriptures. I mean, he's got various little hats that he... Not little, they're large hats actually, including ministering to displaced Ukrainian teenagers in Warsaw, Poland.
Supposedly, one statistic said there's a million displaced Ukrainians because of some of the conflict with Russia over Crimea and some other things going on there. So they're ministering to Ukrainian teenagers, some of them Jewish, in Warsaw, Poland, but recently one of his other ministries that he does is he goes into other countries near where Poland is on the border.
One of those is Belarus, and when he goes into these countries, he and some of the interns that are with him, usually bring gospel literature and tracts and Bibles in the language of the folks that he's going to minister to. And then he goes in, works through churches to minister to Jewish communities around those churches in those various countries, Belarus being one of them.
Well, recently earlier this year, he had an experience where he and his team were trying to cross over the border into Belarus. Well, part of the trouble is that Belarus is experiencing some political turmoil right now in relation to Poland. They're blaming Poland for some of the unrest. And so nobody from Poland was being able to cross the border. And when Timothy and his team got to the border, they were bluntly told no one from Poland is coming in. It's not happening.
Chris Katulka: Wow.
Dan Price: And person after person trying to cross from Poland into Belarus was being turned away, turned away, and turned away. Well, Timothy and his team had to decide what to do. And they decided that they were just going to pull themselves out of line and they were going to pray for a little while. And so they spent some time asking God for help. And when they did, they felt that it was clear to them that they needed to at least try to cross the border, not knowing what would happen or if they would even make it, or if all of their literature that they had hidden in their baggage was going to be able to cross with them. And they got up there to where the crossing was and the guards ushered them through as if it was a normal day, no quarantine involved, no question about who they were or where they were going or what they were going to do. Ushered them right on through.
And they didn't even have to quarantine afterwards. It was the most incredible experience. And everyone in Belarus was just shocked that Timothy showed up on their doorstep. And it's just an awesome story of how God is working through the team there in Poland.
Chris Katulka: That's fantastic. And it sounds like the team is expanding too, which is what we've been praying about this, not only, I'm in the North American ministries department. So I help oversee our workers here in the United States and in Canada. And so you and I are compadres in helping to see the expansion of our field work. So we share that bond. But something that we've been praying for, and I know it's certainly something that you and Mike have been praying about, is seeing the teams expand around the world so that our reach for the gospel, our reach for helping our Jewish friends, continues to grow. And even the reach of being able to share the truth about Israel and the Jewish people in churches. That's just not something that we do here in the United States. This is being done all around the world.
Dan Price: Yes, it is.
Chris Katulka: But we're seeing our team expand in Eastern Europe, isn't that right?
Dan Price: Yeah, we're very excited. Recently, we just brought on our very first full-time field rep in Ukraine. So for us, that makes an additional country that we actually have personnel ministering on the ground in now. We just brought on Tetiana Kretinko. We call her Tanya, and she is ministering in Kiev, Ukraine. That's where she lives.
She's had these wonderful connections with Jewish communities in Kiev for years. She has connections with rabbis that I thought were completely inaccessible to us gentiles. She has a really cool ministry and her husband as well, actually, Yuri, his translation ministries that he does. So we're excited to have them on the team. Can I tell you a quick story about Tanya?
Chris Katulka: Yes, please.
Dan Price: So one of the things that she specializes in, in her ministry is trying to provide help to Jews who want to make Aliyah, to immigrate to Israel. And she has so much experience with the council in Kiev and with the paperwork involved, it can be a rather daunting task. But she offers this help to folks who want to, to Jewish folks who want to make Aliyah, and as she does, she tries to tell the truth about Messiah to them at the same time.
Well, recently she was put in contact with someone named Ludmilla, and Ludmilla tells this story about how she, growing up with her grandmother, her grandmother always told her that the Jews didn't always live in difficult conditions like they had been living in in Ukraine. And her grandmother always told her, "Jews have our own special land. We have our own special country, and one day we're going to go live there together." Grandmother always told Ludmilla this. So this was on her heart since she was a little girl, and Tanya had the opportunity to come alongside Ludmilla and help her with this process of making Aliyah.
In fact, she took her to her home. For four days, she hosted her, and she coached her up on how to do the interview and how to do the paperwork and how to present her story in a compelling way that was going to make it easier for her to get the visa for immigration. And along the way, she got to tell her all about Messiah.
Chris Katulka: That's awesome.
Dan Price: And we love seeing those types of opportunities. And currently, now Ludmilla is in Israel, and we're still praying for her that she might accept Christ as her Savior. But we're so excited about Tanya and Yuri and the ministry that they have there in Ukraine. So, we're excited about our team expanding.
Chris Katulka: My first interaction with Tanya too, was during a staff chapel that we had online when she was introduced. And I remember, I forget who it was saying, "She's going to sing us a song." Is this right?
Dan Price: Yeah.
Chris Katulka: And I thought, wow. We were all on Zoom. So I was thinking, oh, this will be good, we could hear a song. But she has the most amazing voice too.
Dan Price: I know.
Chris Katulka: Amazing voice. I felt like I was in an opera.
Dan Price: Classically trained.
Chris Katulka: Classically trained. She's in Ukraine singing, and I'm thinking, I feel like I should have paid somebody for that experience, but I'm so glad to hear that expansion going on. I'm so glad to hear that Tanya is continuing to grow the work in Eastern Europe and that she's already busy doing it. And so I think that's a lot of exciting things happening over there. Can you tell us though really quickly, what are some needs that Eastern Europe has?
Dan Price: Currently, we truly feel, like Christ said, like Jesus said, "The harvest is huge and the laborers are few." We have so many different opportunities for bringing on some new team members, for developing the ministry in different ways. Over this past year, obviously, ministry has been completely revamped. Not being able, during the pandemic, to go into churches and to go into Jewish nursing homes and to be able to minister in the same way that we always have. We've expanded opportunities, digitally, all sorts of stuff like in other areas of ministry.
But all these new areas of ministry and more countries that we want to reach in the Eastern Europe. And we're praying that God provides us both the opportunity, the personnel, and also the funds to be able to do it. And our Eastern European relief fund is one of the ways where we ask folks to partner with us in reaching into Jewish communities in Eastern Europe to really provide that humanitarian relief as we also take the gospel there. So that's a big opportunity.
Chris Katulka: Dan, thank you so much. Steve Conover already mentioned earlier that you can go to foiradio.org to find out ways that you can partner with the Eastern European relief fund to help not only spread the good news of Jesus, the Messiah, but also to help physically to provide some tangible needs to those Jewish people who desperately need it.
So again, be sure to go to foiradio.org. Dan, thank you so much for being with us for the first time in the studio.
Dan Price: Absolutely. I know.
Chris Katulka: Really appreciate it.
Dan Price: It was great, thank you, Chris.
Steve Conover: Thank you for joining us today. It was great to have Dan Price on with us. Chris, where are we headed next week?
Chris Katulka: We just, a couple of months ago, wrapped up a Revelation conference that we did online and it was very popular. So I'm going to actually be speaking on two messages over the next two weeks on the book of Revelation which is going to give our audience an opportunity to get their hands on a copy of our Ultimate Ending DVD, a great teaching resource for the book of Revelation. So come on back next week, the book of Revelation.
Steve Conover: Our host and teacher is Chris Katulka. Today's program was produced by Tom Gallione. Our theme music was composed and performed by Jeremy Strong. And I'm Steve Conover, executive producer. Our mailing address is FOI Radio PO Box 914 Bellmawr, New Jersey 08099. Again, that's FOI Radio PO Box 914 Bellmawr, New Jersey 08099.
And one last quick reminder, visit us at foiradio.org. The Friends of Israel Today is a production of The Friends of Israel Gospel Ministry. We are a worldwide evangelical ministry proclaiming biblical truth about Israel and the Messiah while bringing physical and spiritual comfort to the Jewish people.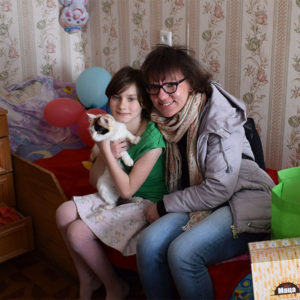 This fund meets physical needs of Eastern European families by supplying food, medications, and assisting those with insurmountable medical bills.
But even more importantly, this relief fund also meets spiritual needs. With every gift made, it offers a message of hope in the Messiah.
GIVE NOW
---
IN CANADA? GIVE HERE
---
Music
The Friends of Israel Today theme music was composed and performed by Jeremy Strong.
---
Your gifts help us reach people all around the globe with our message of truth to bless the Jewish people. If the Lord leads you and you believe Christians need to hear the truth about Israel and the Jewish people, we ask that you prayerfully consider a gift so we can continue to bring these truths to you and others as well. Any amount is a blessing to our program and we are so thankful for your support.
Give Today