Interview: Joel Rosenberg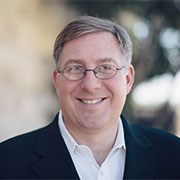 Israel is all over the news, and you're probably hearing many different things about what's going on in the Jewish nation. When so much of the news is biased or conflicting, it's hard to know what to trust. But we've got a clear answer for you!
The Friends of Israel was blessed to speak with Joel Rosenberg, New York Times best-selling author and CEO and founder of the Joshua Fund. His knowledge is straight from the source—he's an American Jew who made Aliyah to Jerusalem, where he now lives with his family.
You'll hear highlights from our interview with Joel, including Israel's current, complicated political scene, the nation's feelings toward the Biden administration, and what Joel thinks might be in store for the future of Israel and the United States' relationship. Be sure to come back next week for the second half of Joel's update to get a clear picture of what's going on in the Middle East right now!
To view Steve Herzig's entire conversation with Joel, Click Here.
To learn more about Joel and the Joshua Fund, visit joelrosenberg.com.
Steve Conover: Welcome to the Friends of Israel Today. I'm Steve Conover. With me is our host and teacher, Chris Katulka. I'm excited for you, our listeners, because a few weeks ago, we had Joel Rosenberg for a special event online.
Chris Katulka: Yeah, so last month, we had Joel Rosenberg on. Steve Herzig interviewed him actually and he had some great insights as to what's going on in Israel politically, the transition that's happened here in the United States with the Biden administration, how are they relating with Israel, and then also looking into Bible prophecy and even what it's like being a believer in Israel. So we're going to have a great time of listening to Joel talk about some of these issues, and I think it's going to be very enlightening.
Steve Conover: In the news, Palestinian President Mahmoud Abbas canceled elections late last month for the Palestinian people. Abbas was elected in 2006 to serve a four-year term. 16 years later, he still holds power. The Palestinian people lost faith in their 85-year-old leader long ago. All polling data suggests his Fatah Party will lose power to the terrorist organization Hamas.
Chris Katulka: Yeah, Steve. This is my take on this. This is one of actually the many reasons if you've been wondering why Hamas all of a sudden started launching rockets into Israel. There's a lot of reasons why, but one of the major ones is that Abbas used a decades old property dispute between a Jewish family and an Arab family in an area of Jerusalem called Sheikh Jarrah as a diversion tactic to draw attention away from canceled elections. Meanwhile, Hamas is flexing their muscles to show the Palestinian people they mean business when they launch rockets into Israel. There are other reasons as well as to the Biden administration and their funding of the Palestinian people now and also giving to the UNRWA. There's a lot of events taking place, but I want you to be praying for the peace of Jerusalem. Pray for the people of Israel as they're dealing with this difficult situation.
So as I mentioned earlier, the Friends of Israel Gospel Ministry hosted a special online event with Joel Rosenberg. Joel Rosenberg is a New York Times best-selling author and CEO and founder of the Joshua Fund. Let me just say this. He does so much more, but for time's sake, we're going to keep his robust resume brief. You can actually find it online at joelrosenberg.com. Well Joel joined us for a special evening a few weeks back to talk about what's going on in Israel. Steve Herzig who is a friend of the program and regular guest had a chance to interview Joel, and they talked about everything from the Israeli elections to the Biden administration to sharing about his faith in Jesus while living in Israel and whether or not we're close to Ezekiel Chapter 38 and 39, the Battle of Gog and Magog. So for the next two weeks, we're going to hear from Joel Rosenberg on many of these issues.
Now, if you prefer the long form interview, please visit foiradio.org and there on our homepage, you'll be able to click on a link that will take you to watch or listen to Joel Rosenberg talk about these issues. Now, we're starting our interview with Joel asking about the current status of politics in Israel. There's been no resolution to the political divide in Israel and Netanyahu sits in the middle of it all. Listen to what Joel says about the state of politics in Israel today and what he sees coming on the horizon.
Joel Rosenberg: We are of course a nation that prides ourself that we are the only, certainly the most real and robust democracy in all of the Middle East, but I think that's taking it a little far. To basically have an election every six months is something that's pretty extraordinary. I mean, Steve, my wife and I have been citizens of Israel, now dual US-Israeli citizens for seven years. Okay. We voted five times. Now, I have a Palestinian, a dear Palestinian Christian brother, he's in his 70s. I had lunch with him last year just before the whole COVID lockdown. He's voted once in his entire life and we voted five times in seven years.
Israelis are unbelievably frustrated by this. It is not happening because the country has some desire to keep going back to elections. They're expensive. They're annoying. The problem is there is not a resolution that the country is divided almost exactly down the middle. I wouldn't say between left and right. The main argument over the last four rounds of elections is not between left and right in Israeli the way you would think of it in an American context. The issue here is between Prime Minister Benjamin Netanyahu is doing a great job, he's got flaws, but we need him in the cockpit as this plane goes through turbulent times. That's half the country, but the other half of the country says either he's a terrible pilot or he's been good in the past, but he's lost his way and now we need to remove him from the cockpit and put in somebody else who can take us forward. Netanyahu is the longest-serving prime minister in the history of the modern state of Israel. That's no small feat. The original was David Ben-Gurion, the founder of the country.
So Netanyahu has huge strengths, no question about it. I'll just wrap up because I could go on and on, but think of just what's happened in the last several years under Netanyahu's watch. I say these as positives. He persuaded President Donald Trump to recognize that Jerusalem, where I'm speaking to you from now where my home is where we purchased an apartment, is in fact the eternal and indivisible capital of the Jewish people and the state of Israel. He persuaded Trump then to move the US embassy from Tel Aviv to Jerusalem. He persuaded Trump to recognize Israeli sovereignty over the Golan Heights. He persuaded Netanyahu ... I keep saying that. Netanyahu persuaded Trump to withdraw from the dangerously flawed Iran Nuclear Deal to impose a maximum pressure campaign against the genocidal apocalyptic leaders in Tehran. I'll give you one more, but that's pretty good. He persuaded or let's say negotiated with Trump's help not one, not two, not three, but four historic, game-changing, mind-defying Arab-Israeli peace treaties, the Abraham Accords.
For any other leader at any other time, this would result in landslide victories, but much of the political sphere believes that that's all true. I haven't gone through the list of things that people are frustrated about. I will if you want, but the point is there's tremendous frustration with Netanyahu here and even those who are his allies historically, many of them are breaking away from him.
Chris Katulka: Politics in Israel is divided as Joel just said, and I think it's easy to say politics in America is divided as well. As Israel is dealing with the throes of elections, we in American recently had a major political shift happen. Joel shares with us what he and Israelis think about the new Biden administration and what the future holds for the American-Israeli alliance.
Joel Rosenberg: The simplest way to look at it is there is cautious pessimism. Joe Biden has known more Israeli leaders personally face-to-face than anybody in Washington and anybody ... I mean the man has been around for half a century. He personally knew Israeli Prime Minister Golda Meir. Okay. Netanyahu didn't know Golda Meir. Benny Gantz, our defense minister, didn't know ... Nobody here in a high-ranking position except for maybe our President Ruvi Rivlin knew one of the founding mothers of the country. So when you think of ... So that's one thing. Biden has a long history. It's a very positive history with Israel and with the Jewish community. Biden openly describes himself as a Zionist. That's not a term that most Gentile people use unless they're a very devout Evangelical. He's from a Catholic background. You don't have a history of people saying, "I'm a proud Zionist."
He's also just a warm, friendly person. So he has a warm relationship. Even with Netanyahu, he once famously scribbled a signature on a picture of the two of them, Netanyahu and Biden. Biden wrote, "Bibi, I love you even though I don't agree with one darn thing that you stand for," or something to that effect and I'm bleeping one of the words. But there's a warmth. There's a warmth that Barack Obama, the previous president before Trump, he did not have this. It was a train wreck, but the problem that Israelis have whether they know this quote or not, essentially what Israelis worry about is the quote or the sentiment expressed by former defense secretary in the Biden administration, in the Obama administration, by former Defense Secretary Bob Gates. Gates said, "I love Joe Biden. The guy's fabulous. He's warm. He's friendly. If I ever had a crisis in my life, he's who I would call, but when it comes to foreign policy, Joe Biden has been wrong on every foreign policy issue for the last 40 years." That's from a friend. That's from a senior official in the Obama-Biden administration.
So this is a conundrum. Israelis don't want to panic, but Trump was so ... Whatever else you thought about him, he had huge positive ratings here in Israel because of what he did, not because of every tweet and every controversy, but because the man just proved himself. He loved Israel and was willing to stand with us in every possible way. We've never seen an American president be so pro-Israel as Donald Trump. You can say whatever else you want about him. I was a "Never Trumper," just for context in the 2016 campaign. I will just say I know this is not a part of it neither, just so people have context, where my cards ... I was against him, but I did ultimately hold my nose and vote for him. In the end, I actually was invited to meet with him in the Oval Office. In that meeting, I told him the story and I said, "Look, I was against you. I voted for you super reluctantly, but in the end, you will go down in history as the most pro-life, but also the most pro-Israel president in the history of the United States of America and that's pretty good." I walked him through all the reasons why.
So Israelis are worried and they don't like where Biden is heading on Iran. They don't like the fact that Biden didn't even call Israeli Prime Minister Netanyahu for more than a month after taking the oath of office. So there are concerns, but nobody wants to hit the panic button yet because Biden is historically so friendly. I don't think he means it. I don't think he intends his policies to be harmful to Israel, but sometimes they have been.
Chris Katulka: I hope you've been enjoying this time that we've had with Joel Rosenberg. He mentions throughout the interview that he made aliyah to Israel. Him and his family in Jerusalem. He'll talk about that during our interview with him, but Jerusalem matters. There's a reason that Joel Rosenberg packed his family up from America and moved over to Jerusalem, and it's because really Jerusalem is the epicenter of what God is doing and God's plan of redemption. God's heart is in Jerusalem.
We want to invite you. You might not be able to go to Jerusalem with us now especially during coronavirus, but we want to invite you to an online conference that we're going to be holding called Jerusalem in Prophecy. It's going to be July 18-20, 2021 and you can actually register today. Steve's going to be talking about ways that you can connect and register for our conference, but we're going to be talking about what's so significant about the city of Jerusalem. Why did God choose that city? World powers have been wrestling for control of Jerusalem for 3000 years, but God has the final say on its destiny. So you're going to want to join us online to learn what God's word says about the history of Jerusalem and its bright, prophetic future.
Steve Conover: Yeah, this is our third online conference since the beginning of the pandemic and it's been a great way for us to connect with our audience and partners who we would normally be together with live in person. To join us in July, visit foiconferences.org. Again, we hope you join us. Visit foiconferences.org to learn more.
Chris Katulka: If you're just joining with us, we're airing a special recording of an interview we had with Joel Rosenberg a few weeks ago. God has used Joel to be an American Evangelical representative to the Israeli people. In the previous segment, Joel described the sentiments Israelis feel toward the Biden administration, but the question came up during the interview. Has Biden done anything good for Israel in his long tenure in American politics? Here's what Joel has to say about that.
Joel Rosenberg: Biden, to his credit, okay, has pushed back against crazies in the Democratic Party who are hostile to Israel, who want to defund it. I mean even someone like Senator Bernie Sanders whose family ... He has family that died in the Holocaust, right? He's Jewish, but he is hostile. I'm sorry. I mean I'm sorry it's true, but it's true. He's hostile to Israel. He's called even this week for cutting military funding to Israel and so forth. There are others obviously, the young women now that are very pro-Palestinian, very hostile to Israel, borderline anti-Semitic, some maybe not so borderline. So Biden has pushed back against that to his credit and in bringing in Kamala Harris, we don't actually know what she really believes. We do know she's married to someone Jewish so there's not an immediate reflexive sense that she's hostile, but again, you could be Jewish and hostile to Israel as Bernie Sanders is.
One other point and I hope it's a takeaway for people, again, just to keep context. Biden was one of the architects of the Iran Nuclear Deal. So in my view, that was very bad. Biden takes pride in the fact that he persuaded President Obama to pull all US forces out of Iraq in 2011 which created the very vacuum that everybody, including Secretary of Defense Bob Gates, told them it would which created ISIS which lead to genocide. Right? So these are very bad things, but I will say one other positive thing for Biden and that is this. He was very active in promoting the US congressional funding of Israel's Iron Dome anti-rocket defense system. He's a huge proponent of it. It happened during the Obama-Biden years, and it has saved countless Israeli lives, my own included. I've been under Iron Dome when I've watched them shoot rockets from Gaza out of the sky and I was standing right there.
So I just think we always need fairness, right? Just like if you're pro-Trump, you realize how badly he was treated. Not everything that was said or alleged against him was true. We have to have the same perspective towards Biden even if we have criticisms, but the main thing is to be praying. I told President Trump that once he took the Oval Office, I'd pray for him every single day, for him, for his wife, for his family, for his team, and I'm doing the same for President Biden and of course Vice President Harris.
Chris Katulka: We're going to continue our discussion with Joel next week on Iran and what the scriptures teach about Ezekiel 38 and 39. I can't help but end this conversation with some hope from the scriptures. Psalm 121, verses 1-4, it says this. "I lift my eyes up to the hills. From where does my help come from? My help comes from the Lord who made heaven and earth. He will not let your foot be moved. He who keeps you will not slumber. Behold, he who keeps Israel will neither slumber nor sleep." Friends, God has worked through the political movements of history to accomplish his plans on earth.
It was all politics and power when Pharaoh forced Israel into slavery in Egypt and God worked through that to free the Israelites. It was all politics and power when the Babylonian king destroyed the temple and exiled the Jewish people from the land, and yet God used it for his glory. It was all politics and power when the Persian king Cyrus the Great gave permission for the Jewish people to return to their ancient homeland. It was all politics and power when Pontius Pilate permitted Jesus to be executed on the cross as an innocent man, and yet through all of those movements, God has proven to be sovereign over all. He's in control because remember, he who keeps Israel will neither slumber nor sleep.
Steve Conover: Israel on the verge of becoming a state, a teenaged Holocaust survivor arrives on her shores alone. His name is Zvi Kalisher. Little did he know his search for a new life in the Holy Land would lead him to the messiah. Zvi, enthusiastic to share his faith, engaged others in spiritual conversations, many of which can be found in our magazine, Israel My Glory. While Zvi is now in the presence of his Savior, his collected writings from well over 50 years of ministry continue to encourage believers worldwide. Now, Apples of Gold, a dramatic reading from the life of Zvi.
Mike Kellogg: Recently, I have been working near the Hebrew University in Jerusalem and sometimes I have contact with the students there. They try to act very intelligent because they are studying at such a fine school. One day, I told them, "You think you know everything, but you still have much to learn." They responded, "We know about great people such as Shakespeare, Tolstoi, Einstein, Mozart, Brezniev, Kennedy, others like them." I replied, "To you, these people may have been very good, but not to God and not to me either. They were simply gifted men. If you were in a very desperate situation in life perhaps close to death, would you call on Shakespeare and say, 'Shakespeare, save me,' or would you say, 'Mozart, help me?' No. In times of trouble, people call on God. He is the one who gave himself for us and anyone who comes to him in simple faith will be saved."
"If this is so," they said, "and if God has given you so much, what can He give to us?" I replied, "God will give you peace in your hearts, happiness, hope, and most important of all, he will give you everlasting forgiveness of your sins." "How do you know all of this," they questioned. "Have you graduated from a school of theology?" "No," I answered, "but I know in my heart that the Lord has done these things for me and He has given me the Holy Spirit who keeps me and gives me the power to talk to you in this manner." Then they said, "Of course you must have read books on the subject." "Oh, yes," I replied. "I've read a great deal, but mostly one book. This book is more important than the thousands of books you can read in your school. It's the Holy Bible and it is greater than any of the books written by your great men because the Bible was written by men who were inspired by the Holy Spirit of God."
They wanted to know why I was telling them all of this. I said, "Because I want you to be as I am, free from your sins. Then you won't think only of the things of this life, things that are without hope and that can cause you to make many mistakes." "Don't you ever make mistakes?" they asked. "Oh, yes, I do," I replied, "because I am no more perfect than you are, but when I make mistakes, I go to my heavenly Father and pray for his forgiveness. Then I go from there trying to do the best I can. Because I fear God, He protects me and keeps me from ways that are not pleasing to him, but you are not kept from sin even though you are students at the great Hebrew University." They told me that I would make a good lecturer and that I had given them much food for thought. They then asked how I had come to know so much about God.
I told them there's only one way to know about God and his Son, Jesus Christ, and that is through the Bible. At this, one of them said, "I have read the Bible several times. Why don't I believe as you do?" "Because you have read it as a natural man," I told him. "If you will read the Bible asking God to speak to your hearts, you will receive what I now have, peace from him and with him." I pray that these young people will have their eyes and hearts opened to God through the truths of his Word.
Steve Conover: Thank you so much for joining us today. Joel Rosenberg will be with us again next week. Our host and teacher is Chris Katulka. Today's program was produced by Tom Gallione. Our theme music was composed and performed by Jeremy Strong. Mike Kellogg read Apples of Gold, and I'm Steve Conover, executive producer. Our mailing address is FOI Radio, PO Box 914, Bellawr, New Jersey 08099. Again, that's FOI Radio, PO Box 914, Bellmawr, New Jersey 08099. One last quick reminder to visit us at foiradio.org. The Friends of Israel Today is a production of The Friends of Israel Gospel Ministry. We are a worldwide evangelical ministry proclaiming biblical truth about Israel and the Messiah while bringing physical and spiritual comfort to the Jewish people.
Jerusalem in Prophecy Online Conference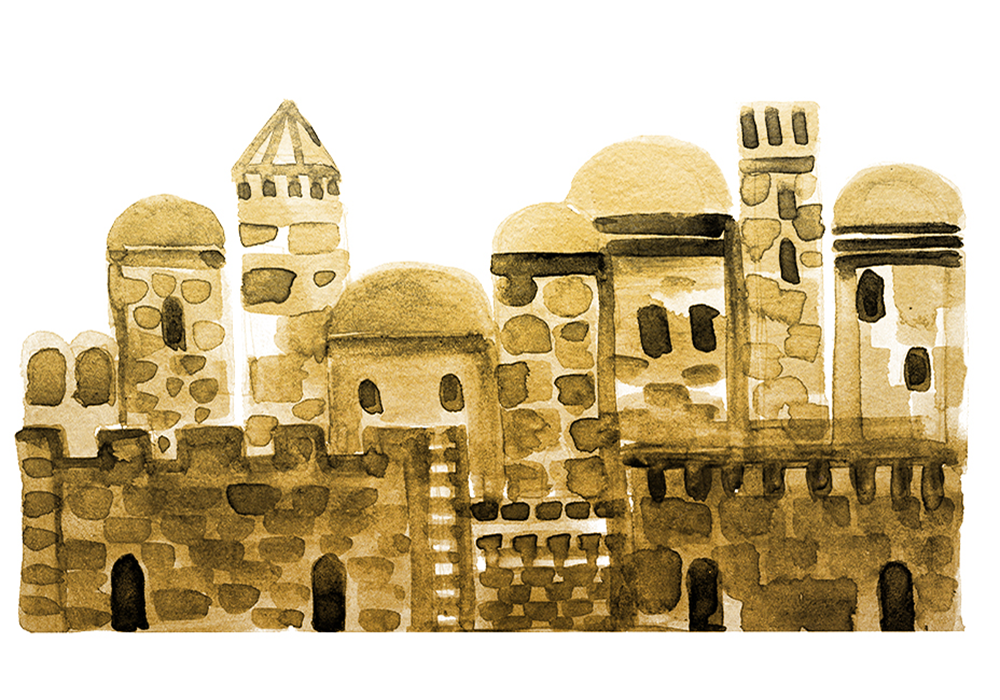 July 18-20, 2021
Discover the fate of Jerusalem in our special 3-day, 12-session online conference! You'll learn through Scripture what has made this city the subject of world powers' attention throughout history, what is still to come, and how God is guiding its destiny.
LEARN MORE & REGISTER
---
Apples of Gold: Food for Thought
While working near the Hebrew University in Jerusalem, Zvi came into contact with several students. The students, due to their studies at such a fine school, often tried to sound intelligent and boast about the great and famous names that they knew of. However, Zvi explained that men such as Shakespeare, Tolstoi, and Einstein were simply gifted but not great. In all circumstances, Zvi told the students to call on God, the only One who could give them everything they needed in life and the only One who could save their eternal souls.
---
Music
The Friends of Israel Today theme music was composed and performed by Jeremy Strong.
---
Your gifts help us reach people all around the globe with our message of truth to bless the Jewish people. If the Lord leads you and you believe Christians need to hear the truth about Israel and the Jewish people, we ask that you prayerfully consider a gift so we can continue to bring these truths to you and others as well. Any amount is a blessing to our program and we are so thankful for your support.
Give Today