Interview: Jim Showers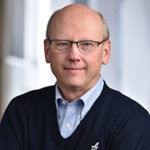 Jerusalem in Prophecy, our exciting, 3-day, online conference, is just around the corner! This week's radio program offers a taste of what you can look forward to on July 18–20. Our show begins with an interview with Jim Showers, executive director of The Friends of Israel, who will open and close the conference. On this week's episode he'll share his reason for choosing to study Jerusalem, why a psalm about Jerusalem should matter to you, and what you can expect from our conference.
Chris will also be speaking at this conference, but this week he's breaking down the new prime minister of Israel, Naftali Bennett. The United States plays a significant part in his background, as does software technology and Israel's former prime minister Benjamin Netanyahu. Bennett's mixed bag of platforms and positions demonstrate what a wide-ranging political spectrum Israel has—and his position on the prospect of a Palestinian state is crucial to Israel's future! Don't miss this week's episode full of information and excitement!
Steve Conover: Welcome to the Friends of Israel Today. I'm Steve Conover. With me, as always, is our host and teacher, Chris Katulka. I'd like to encourage you, right at the outset, to visit our website, FOIRadio.org. There, you can find out more information about The Friends of Israel Today. There, you'll find our archives page and you can listen to six years of teaching by Chris. Again, that's FOIRadio.org.
Chris Katulka: Steve, for the past few weeks, we've been teasing online and on our radio program, our FOI Jerusalem in Prophecy conference that's going to be running July 18th through the 20th. It's online. People can go to FOIConferences.org to register. We're going to share some more information in the future on the program about how they can connect, but I'm really excited because in the studio, we actually have the brainchild of it all, the one who put the pieces together, Dr. Jim Showers. He's going to be sharing with us how he came to want to talk about Jerusalem in Prophecy, why it matters to us as believers. I think it's going to be a great program, so we're excited to have Jim in the studio.
Steve Conover: Stay with us. In the news, last month the Iranian election, which was mired in controversy after a number of would-be candidates were disqualified, yielded a victory for Ebrahim Raisi, a hardliner who is already taking a firm stance when it comes to US - Iran relations. A historically low 48% of Iranians voted in this election.
Chris Katulka: Steve, this is my take on this. Raisi himself faces US sanctions due to his role in the 1988 mass execution of political prisoners. When asked about this, he made it clear that he has no regrets about his past actions. No regrets to me really is Iran's mantra. It's foolish if you think that you can stop a terrorist regime from nuclear ambition when they have no regrets about past actions or desires to change. As we think about the fact that the Biden administration is looking to shake hands with Iran again over this JCPOA, the Iran deal, and really leaving Israel in the dust as they shake hands again with Iran. I really think the US administration needs to be thinking differently now that Raisi is in power.
Well, it's always a joy to have Dr. Jim Showers in the studio to talk about an exciting conference that's coming up July 18th through the 20th, our Jerusalem in Prophecy Conference. Jim, it's always great to have you in the studio, sir.
Dr. Jim Showers: Well, it's always a pleasure to be here, Chris. I'm excited about talking about a very, very special place. Of all the cities on the Earth, there is no city quite like Jerusalem.
Chris Katulka: I'm just thinking about this. Most people, even people who don't engage with the scriptures at all, Jerusalem is not that big of a city. There are bigger cities in the world, but everybody knows about Jerusalem.
Dr. Jim Showers: It's true. There's probably no city better known to mankind than the city of Jerusalem.
Chris Katulka: Jim, we're talking about a prophecy conference that we're going to be doing July 18th through the 20th of this month. This is so important because when I think about prophecy, I automatically go to the Old Testament prophets. I go to Jesus on the Mount of Olives giving us the prophetic vision that's coming in the future. I even go to the book of Revelation, which we did in an online Revelation conference last spring. This year, you chose to really center in more on a location, Jerusalem and that's why it's called Jerusalem in Prophecy. This seems different. Why Jerusalem of all places and Jerusalem in Prophecy?
Dr. Jim Showers: Well, my good friend, Andy Cook, has a saying, "The land of the Bible and the message of the Bible are forever connected. You just can't separate the two." It's absolutely true, so why would we pick Jerusalem? Why is that so special and important, particularly as it relates to prophecy? It's for this simple reason, the city of Jerusalem is the epicenter of redemption. What I mean by that, Chris, is it is the place where all of God's redemptive plan, the physical requirements that God had for this creation to be redeemed, for you and I to be redeemed and for all of God's creation to be redeemed happens in one place, only one place in all of the Earth and it is the city of Jerusalem.
Chris Katulka: I always tell people whenever I speak, Jesus isn't coming back to Philadelphia. We're from here. He's not coming back to London. He's coming back to Jerusalem. The fact that there is still a Jerusalem today that we can take people to, it seems to break all statistics, and all chances and probability, but that God would preserve Jerusalem is amazing.
Dr. Jim Showers: If you think about God's plan of redemption taking place in Jerusalem, you might refer to it as the marketplace of redemption because it is where the price of redemption was paid. It is where Christ purchased us and bought back man's right to rule over creation as God originally designed. That doesn't occur, as you would say, in New York City, in London, in Paris, in Moscow. In any city in the world that you want to pick, it doesn't occur there. One place and one place only. What's the connection to prophecy?
Well, think about it this way, prophecy is simply God's way of revealing to us what his plan for the ages is. In prophecy, God is mapping out where he's going to go with human history and we have already seen a lot of prophecy fulfilled. We tend to accept that. Regardless of where you are in Christendom, we tend to accept what has happened in the past did happen just as it was predicted. Yet people get nervous about where it goes in the future, but listen, God gave it to us so that we would understand his plan for the ages and that we would know the difference between truth and lies. We follow the truth because it's what God told us was going to happen, we believe then in the future, but as you track through prophecy, the city where it all focuses on is Jerusalem.
Chris Katulka: Jerusalem, that's right. I always tell people oftentimes your mind goes to prophetic passages, like the Old Testament prophets or Revelation, but I agree with you. The whole Bible is prophecy driving us from the garden of Eden, even the narrative portions, the history portions, the actual moment when David takes Jerusalem as his capital is a part of God's prophetic plan, ultimately getting us to the culmination of what God is trying to do.
Dr. Jim Showers: Yes. We know it's framed in terms of God's conflict with Satan, right?
Chris Katulka: That's right.
Dr. Jim Showers: It all is with a view toward what God is doing, what he has done in the past, what he is doing today and what he is yet to do. If you think about it, our salvation is based on what the Bible tells us Jesus Christ did. The significance about what Christ did is it was fulfillment of promises that God made that he would do. Those promises are prophetic. They were given before they were fulfilled, before they occurred. Jesus Christ himself - we look back and what Christ did and at Christmas time, we always look at prophecies. We walk through many of the prophecies that Jesus fulfilled in his first ministry and so what we base our hope on is really prophecy fulfilled. What we get for putting our faith in the Lord Jesus Christ, the benefits that accrue to us are also prophetic. They're future. They haven't occurred yet.
Chris Katulka: That's right.
Dr. Jim Showers: Everything from when we leave this life going to heaven to spend forever with the Lord Jesus Christ, to the things that he is going to do yet here on earth that we will come back with Christ to be a part of, to the eternal state in the new Jerusalem, it's all prophecy. We believe in it because it is the great hope that we're given through our faith in the Lord Jesus Christ. These are the benefits that accrue to us. If it weren't for that, we'd be hopeless. You can't separate Jerusalem from all that is going on. Even the eternal state, we live in a new Jerusalem.
Chris Katulka: Jim, first of all, if you're just joining us, we've been speaking with Dr. Jim Showers who's the Executive Director of The Friends of Israel and we are talking about our up and coming online live conference, Jerusalem in Prophecy. If you have not registered yet, you need to go to FOIConferences.org. There, you can register and we have some goodies for you that you'll get when you sign up. Again, that's FOIConferences.org. We'll have more information about that later. Jim, in our remaining time, what would you say is the big takeaway for our attendees who will come. When they get done going through all the sessions that'll be made available, what do you hope is the big takeaway for them?
Dr. Jim Showers: Personally, I hope that they'll see the connection between Jerusalem and God's plan for the ages. Particularly, as it gives understanding to the conflict that has been ongoing between God and Satan since Satan rebelled, but we also will see that what's important to God should be important to us. There's a reason why Jerusalem is important to Christians and it isn't just looking back that makes it important, it's looking forward. When we understand Jerusalem's importance to God's redemptive plan, then we can better understand and give context to what's going on in the world today, and what we would expect to happen in the future.
Chris Katulka: You take people to Jerusalem all the time. I've been with you in Jerusalem on the tours. In one picture, as you're staring at Jerusalem from the Mount of Olives, in one picture, you're looking at thousands of years of history and in another picture, we're talking about future prophetic events that will happen, all in one vision. It's almost like the vision that God had when you're standing in Jerusalem. To see the past and understand the future that's coming in one picture, that's what makes Jerusalem so amazing.
Dr. Jim Showers: I couldn't agree more. Part of what you're really looking at is, of all of human history, past and present, as we say what will yet happen, we're looking at the most important part of human history. This is where our redemption has been accomplished and this is where God will center his whole kingdom here on Earth. It's an amazing thing and it's a privilege. Every time I'm in Jerusalem, every time I get that view from the Mount of Olives, I just am reminded of how privileged I am to just be able to go there and see it because as Andy said, "The land of the Bible and the message of the Bible are forever connected. You can't separate the two." One of the reasons we take tours to Israel every spring and fall is because we want to help people connect the land with the Bible. He's absolutely right. There is no separation between the two. The two go hand in hand.
Chris Katulka: That's right and that's why we're going to have some information for our listeners on how they can register for this online conference, Jerusalem in Prophecy. Hey, listen, I want to read Psalm 137:5-6, which says this, "If I forget you, O Jerusalem, let my right hand forget its skill. Let my tongue stick to the roof of my mouth if I do not remember you, if I do not set Jerusalem above my highest joy." This is such an amazing verse. Jim, I can't thank you enough for coming in and sharing with everybody about our upcoming Jerusalem in Prophecy conference. Thanks for being with us.
Dr. Jim Showers: Thank you, Chris.
Chris Katulka: I'm so thankful that Jim Showers was able to be in the studio to talk about Jerusalem in Prophecy, our online live conference, July 18th through the 20th. Listen, I am on the website right now, FOIConferences.org. Right there is a button that says you can register today. Do you ever wonder what was so significant about Jerusalem? World powers have been wrestling for control of this city for 3,000 years, but listen, God has the final say on its destiny. Be sure to join us online to learn about what God's Word says about the history of Jerusalem and its prophetic future. Steve, how can our listeners sign up today to get to be a part and register for this conference?
Steve Conover: As you mentioned, Chris, visit FOIConferences.org to learn more. We've had so much enthusiasm about our online events. You can become an expert in understanding biblical prophecy and truths about the Holy City in this exciting and uplifting event. Register today and receive a free PDF of the booklet, 10 Reasons Why Christians Support Israel and you'll get 50% off Randall Price's book, Jerusalem in Prophecy. Once again, visit FOIConferences.org.
Chris Katulka: There was a recent change of guard in the Knesset of Israel, that's Israel's parliament building. You've probably heard, if you've been keeping up with international news, that longtime Israeli Prime Minister Benjamin Netanyahu, who was ousted by a coalition government led by two opposing parties, Naftali Bennett of the Yamina party and Yair Lapid of the Yesh Atid party. I know that's a mouthful, but those are the two parties that work together to oust Netanyahu. Bennett is the first to take the position of Israeli Prime Minister, so I wanted to take a moment to introduce him to you by sharing a little bit about his history and who he is.
Naftali Bennett was born March 25th, 1972 and even though he is now serving as Israel's 13th Prime Minister, he has been in the public eye for quite some time. He served as the Minister of the Diaspora Affairs between 2013 and 2019. He was Minister of Education from 2015 to 2019, and Minister of Defense from 2019 to 2020. He has led two political parties, both being very conservative. The new right party, which is Yamina. He created that in 2018 and he previously led the Jewish Home Party between 2012 and 2018. Bennett was born and raised in Haifa. He's the son of immigrants from the United States and after he served in the Israeli Defense Forces, he was a part of a special forces unit, he became a software entrepreneur. In 1999, he started a company that focused on fraud and e-commerce, phishing, dealing with all the issues that come with fraud online. He sold that company in 2005 for $145 million. He's also served as CEO of another Israeli company. It's a cloud-based company and he sold that in 2013 for a reported 100 to $130 million. He has experience in the private industry.
In 2006, Naftali Bennett entered Israeli politics and he served as Chief of Staff for Benjamin Netanyahu until 2008. Netanyahu, think about this, the man that Naftali Bennett ousted, Netanyahu was his mentor. In fact, Bennett's son, Yonatan, is named after Netanyahu's brother, Yonatan Netanyahu, who died saving Israelis in the famous Entebbe rescue. Prime Minister Bennett is of Ashkenazi Jewish heritage. Both of his parents immigrated from Poland, Germany and Russia to the United States first. Some of his mother's family members, who remained in Poland, were actually sadly murdered in the Holocaust. Bennet's political positions have been described as ultra nationalist. Bennett actually describes himself as even more right-wing than Netanyahu, which really shows the elasticity of Israeli politics, that an extremely conservative ultra nationalist would partner with a moderate liberal and even Islamist party to form a coalition government. Needless to say, though Netanyahu may be out, what came in in the form of Bennett is an even more conservative prime minister.
Bennett also opposes... Think about this, he opposes the creation of a Palestinian state. In October, 2016, Bennett is quoted saying, "On the matter of the land of Israel, we have to move from holding action to a decision. We have to mark the dream and the dream is that Judea and Samaria, which is known as the West bank will be part of the sovereign state of Israel. We have to act today," he says. "We must give our lives. We can't keep marking the land of Israel as a tactical target and a Palestinian state as a strategic target." In November, 2016, Bennett is quoted saying that, "The election of Donald Trump as President of the United States gave him hope that the two-state solution would no longer be considered a viable option," Claiming the era of the Palestinian state is over. You can see that Bennett doesn't seem that interested in establishing a future Palestinian state but, again, this is why the government he helped form is so interesting.
His coalition government is primarily made up of parties that want to advance a two-state solution, so a vote of no confidence could easily erode this government that Bennett is leading currently. Bennet also has an Israeli heart and soul, but he's got some American in him as well. He is for shrinking the size of government influence on the people's lives and lowering taxes. Israel pays some of the highest taxes in the world. This is the current Prime Minister of the state of Israel, Naftali Bennett. Let me just say this, here at The Friends of Israel, it doesn't matter who is prime minister of Israel. It doesn't matter who's in power, we pray for Israel. We pray for the Jewish people and we stand by them no matter what. That's what we believe here at The Friends of Israel because we stand on Genesis 12:3 that "those who bless Israel will be blessed and those who curse Israel will be cursed," and we choose to stand on the side of blessing. We pray for you, Naftali Bennet.
Steve Conover: Now, Apples of Gold, a dramatic reading from the life and ministry of Holocaust survivor, Zvi Kalisher.
Mike Kellogg: Many Orthodox Jews in my neighborhood, especially older people for whom I make home repairs, usually invite me to their family celebrations, such as bar mitzvahs, weddings, and other religious observances, although they know what I believe. And in spite of our many heated discussions about religion, they never forget me during the times of rejoicing. A father recently invited me to his son's bar mitzvah. I attend bar mitzvahs and other religious festivals because they provide good opportunities to witness about the Lord. It is not easy to speak about him because people do not want to listen, but he gives me courage and opens doors.
Shortly after the ceremony, an old man approached me. He knows me well because I've repaired many things for him and we have spoken about Christ in his home. He greeted me and asked, "How can a cat come over the sea and not be wet?" I understood his meaning and replied, "It is possible if God wills it. Such an incident happened when the Israelites crossed the Red Sea and came out dry. I too crossed the sea, literally and figuratively and came out dry when I survived the Holocaust. This was God's will, so I might meet you and tell you about my faith in Christ. If you like, we can continue the conversation about him that we began in your home."
"That would be good," he said. "I will gather some friends who will be happy to join us." He asked, "Do you have a Bible with you?" "Yes," I replied. "I am ready to discuss it with you, but I want you to know, I did not come to compete with you to see who knows more about the Bible. You see, it's not enough to know about the Bible. The important thing is to believe it. You should know who your savior is." One of the men said, "I suppose you mean your Jesus." I responded, "He is not my Savior only. The Bible says Jesus came from heaven to give himself for the whole world." These men became very agitated and angry, but I was happy the true subject of our discussion, Jesus Christ, was out in the open and that I could freely speak about my faith in Him.
Just then, another old gentleman came over and asked what we were discussing. When I told him, "I believe Jesus is the Jewish Messiah," he said, "I am sorry that we, the chosen people who are to be examples to the world, are running away from that truth, which is taught in the law of Moses." He explained that although he was 84-years-old and lacking in physical power, he was mighty in the power of the Lord. The other men who had been so sure of themselves became as weak as flies.
This man spoke at great length about his faith in the Lord and he greatly inspired me. When he finished, I said, "Be strong and blessed. Meeting this dear man was another reminder that the Lord is everywhere." He told me, "I heard your conversation with him and I received the courage to speak up about my faith in the Lord. I never did that before and I do not know who gave me such strength." "The Lord gave you strength," I told him. I pray the Lord will continue to strengthen this new saint and encourage many others here in Israel to speak up for him. Then the prophecy will be fulfilled, "Out of Zion, shall go forth the law and the word of the Lord from Jerusalem."
Steve Conover: We're so glad you chose to join us today. Always great to have Dr. Jim Showers with us. Next week, where are we headed, Chris?
Chris Katulka: I'm always excited to have one of our representatives from the field in to talk about their ministry, and so we're going to be speaking with Ty Perry who represents The Friends of Israel in Las Vegas. He has such a fascinating story of a Korean woman coming to faith through his ministry and we're going to be able to share about that connection. I hope our listeners come back to hear it.
Steve Conover: Make sure to join us next week for that. Our host and teacher is Chris Katulka. Today's program was produced by Tom Gallione. Our theme music was composed and performed by Jeremy Strong. Mike Kellogg read Apples of Gold and I'm Steve Conover, executive producer. Our mailing address is FOI Radio, PO box 914, Bellmawr, New Jersey 08099. Once again, that's FOI Radio, PO Box 914, Bellmawr, New Jersey 08099. One last quick reminder to visit us at FOIRadio.org. The Friends of Israel Today is a production of The Friends of Israel Gospel Ministry. We are a worldwide, evangelical ministry proclaiming biblical truth about Israel and the Messiah while bringing physical and spiritual comfort to the Jewish people.
Jerusalem in Prophecy Online Conference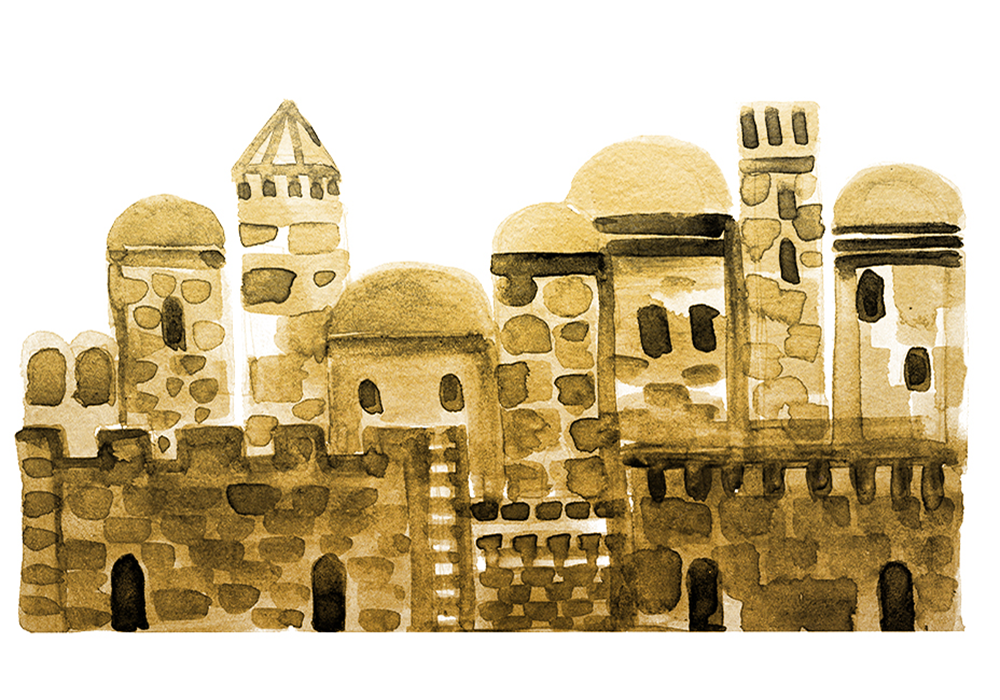 July 18-20, 2021
Discover the fate of Jerusalem in our special 3-day, 12-session online conference! You'll learn through Scripture what has made this city the subject of world powers' attention throughout history, what is still to come, and how God is guiding its destiny.
LEARN MORE & REGISTER
---
Apples of Gold: It Is Possible If God Wills It
Zvi recounts a time when he was invited to a bar mitzvah. While celebrating with a friend, an opportunity also came up to continue a conversation about Christ with a few Orthodox men Zvi had spoken to previously. Although his listeners weren't initially open to hearing about Jesus, Zvi was joined by an older man who wasn't like the others.  Listen to how Zvi shared his faith with these men and how the older man brought a new perspective to the conversation.
---
Music
The Friends of Israel Today theme music was composed and performed by Jeremy Strong.
---
Your gifts help us reach people all around the globe with our message of truth to bless the Jewish people. If the Lord leads you and you believe Christians need to hear the truth about Israel and the Jewish people, we ask that you prayerfully consider a gift so we can continue to bring these truths to you and others as well. Any amount is a blessing to our program and we are so thankful for your support.
Give Today