Israel at War: A Conversation with Jim Showers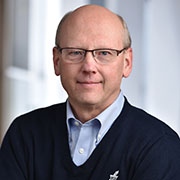 On Saturday, October 7, Hamas terrorists launched a surprise attack on Israel, killing hundreds, wounding thousands, and capturing more than 100 hostages. These bloodthirsty terrorists murdered innocent civilians—men, women, and children—and urged Israeli Arabs to do the same to their Jewish countrymen. This week, The Friends of Israel Executive Director Jim Showers explains the horrors of war unfolding in Israel and how these events fit into God's biblical plan for the nation.
After Hamas's attack, Israel declared war and struck back against its enemies. The Palestinians have harmed their reputation with this unprovoked murderous rampage, yet some around the world still side with them because they seek Israel's destruction. To give a clear picture of the challenges the Jewish state faces in addition to Hamas's violent attacks, Jim discusses how international politics and Israel's social climate will play a part in this war. If you feel called to help Israel find hope in these dark times, you can help save lives with a gift to the Israel Relief Fund. Thank you for your faithful support for Israel and the Jewish people.
Steve Conover: Welcome to The Friends of Israel Today. I'm Steve Conover. With me is our host and teacher, Chris Katulka. As I'm sure you all know by now, on Saturday, October 7th, millions of Israelis awoke to a surprise attack from Hamas in Gaza. 5,000 rockets were launched into Southern and Central Israel. With the latest reports we have at the moment of this recording, sources are saying more than 800 Israelis are dead, more than a thousand wounded and scores have been captured by Hamas. Today, we want to make sure you're hearing from our president, Dr. Jim Showers. Jim is the president and executive director of The Friends of Israel Gospel Ministry. On the day of the attack, Jim sent out a statement on the Hamas terrorist attack on Israel, and Chris caught up with him at home just after the attacks. We're going to play that for you today, preempting a regularly scheduled program.
Chris Katulka: Steve, if people want to give, if they want to do something tangible to help Israel right now during this time, we have a program called the Israel Relief Fund. We actually partner with an organization called Operation Lifeshield and another one called Magen David Adom, which Operation Lifeshield provides bomb shelters for Israelis and Magen David Adom is the Israeli Red Cross. So if you would like to give to help Israel during this difficult time, you can go to foirelief.org. Again, that's foirelief.org.
Steve Conover: Join us in praying for the peace of Jerusalem, and now we give you this insightful interview that Chris had with Jim.
Chris Katulka: Jim, thanks so much for joining us on the program.
Jim Showers: Thanks, Chris. I appreciate you inviting me to have this conversation with you. I wish it was under better circumstances.
Chris Katulka: I do too, Jim. At Friends of Israel, we've seen a lot of attacks that come from Hamas terrorists into Israel. It happens every so many years. And then Israel has to execute a military operation to quell the uprisings that take place in Gaza. So let me ask you, why is this different from other attacks that we've seen in the past?
Jim Showers: Well, it's different on a couple levels. The scale of it is so much larger than anything in the past. If you remember a couple of years ago, Hamas was bringing people up to the border, trying to cut through the fence. Israel defended against that. It went on for quite a period of time, a number of days, and then they gave up. This time is completely different, so well organized, so well prepared. To me, the fact that it was so well planned out, that the soldiers are trained, they have multiple methods of attacking Israel, they began it with a barrage of missiles to get through the Iron Dome defense system to be able to strike communities in Israel, the way they cut holes in the fence and flooded Israel with terrorists, with Hamas military, all that is different than what we've seen in the past and it really speaks of Iran's fingerprints all over this. I think in time to come, it's going to become very apparent that the proof of Iran's participation will be there.
We know that Hamas is a proxy of Iran and the proxies don't do anything without permission, and they do whatever they're told. You just have to believe that Iran had a huge part in planning this and executing it. Some of the talking heads today are suggesting that the timing of this, which is just 50 years and one day after the Yom Kippur War in '73 is Iran's way of keeping Israel from formalizing friendly relations with Saudi Arabia by this conflict, which by the way, I know you're probably aware of this, Israel has declared war for the first time since Yom Kippur War against an enemy. The previous conflicts have been just that, conflicts but not wars. This is different. It speaks to the effort that Israel sees that needs to occur to gain the upper hand and get control of things.
So we're watching communities. We've never seen this before. We're watching communities along the border with Gaza who have been taken over by Hamas and Israel's military is now beginning to take those communities back, and that's where a lot of the deaths have occurred. You mentioned Adi earlier, I just got an email from him just a few minutes ago, and he's telling us about his son's unit. They were on their base when eight terrorists, eight of the Hamas military, came onto the base. They were able to neutralize them, but all the officers of their unit have been killed, not on the base, but in conflicts today along the border. A lot of soldiers have died today. Number of civilians, innocent civilians being attacked. The scale of this is unprecedented, at least for the last 50 years.
Chris Katulka: Jim, Prime Minister Benjamin Netanyahu recently said to the Israeli people that this will be a long war, but Israel will win. Can you interpret that a little bit? What is Netanyahu saying that this war will be long, but Israel will win?
Jim Showers: Well, in the past with the conflicts we've seen with Gaza over the last 15, 20 years, they've lasted a few days, a couple of weeks, maybe three weeks at the most. And then there was a ceasefire and it ended. I think what Prime Minister Netanyahu is signaling is that this is not going to be quick. It will not be over in a week or two because you've got a number of factors. First, they have to regain control of the Israeli side of the Gaza fence. And then because of the hostages, and we know scores of hostages have been taken by Hamas back into Gaza, they're going to have to go in and try to rescue them and bring back the hostages. Hezbollah has already issued a threat saying if Israel goes into Gaza, they will strike Israel in the north from Lebanon. So this war could escalate in terms of Hamas coming into the fray. Hamas has units not only in Lebanon, but more recently has been placing soldiers into Southern Syria.
Israel could be fighting a two-front war, and that's not going to be over in just a few days. I think Netanyahu realizes that this is going to take several weeks, and what they will do is they will go forward with their campaign until they feel they have inflicted enough pain on Hamas that they won't turn around and strike Israel back right away. There's a psychology in the Middle East that we don't see in America. If you hit me, I have to hit you back and hit you back harder or you'll consider me to be weak. And so, it puts Israel in a situation where they can't just take back the land, get the hostages free, but they have to make Hamas pay a price, a price that says we are not weak, you misjudged, and if you strike us again, we will strike you even harder.
Chris Katulka: Jim, I've noticed that many leaders around the world have condemned Hamas for their terrorist attack. Normally, these wars become PR wars as much as they are a battle between Hamas and Israel. Hamas loves to use their public relations opportunity for Hamas to slam Israel in the world. Do you think that the Palestinians have lost the PR war here by this attack? Now, personally, I think they've done great damage to whatever reputation they might've had left.
Jim Showers: Well, Chris, that's a great question, and it depends upon your perspective. I think the Hamas would say they're winning the war because what they're doing is motivating their people to support them all the more, but when you look at the bigger world, yes, they're losing the PR battle in the short term at least. If we go back to '73 Yom Kippur, when that war opened up, Israel was supported by most of the world's leaders. Egypt and Syria were condemned for their unprovoked attack on Israel. But once the war was over, Israel started to become the bad guy for the war, and it led to OPEC placing an oil embargo on the Western world. It's a little before your time probably, but we had very high gas prices and long lines to get gas because it had to be rationed. That was all an outcome of Israel's tremendous victory in the '73 war.
But certainly, this is going to make it harder for Hamas to gain support. Really what all the Western world should do is cut off all of their financial aid because it's helping fund the conflict and this travesty against Israel. To me, Western world leaders who are funding the Palestinian Arabs, all that money just funnels into Hamas and they use it for war. So without that kind of money, we wouldn't see the war going on that we're seeing today. The six billion we just released, much of it hasn't actually passed over to the hands of the Iranians. So our government saying and Iran, of course, will be saying that it didn't go for this war effort against Israel, but the reality is if you're Iran and you know have six billion coming, then you can take money that was committed to other things, including humanitarian needs and spend it on war because you know this other money is coming that can replace it. And so, in effect, we are sponsoring this war through the recent grant of $6 billion to Iran.
It's all about weakness. When you show weakness, your enemies attack. From the pullout in Afghanistan to the way the current administration has handled foreign policy has communicated huge weakness in the Middle East, and so Iran is capitalizing on that. To me, the recent $6 billion transfer for six hostages was a huge sign of weakness on the part of the United States. We've now established, of course, the principle that you can take hostages, American hostages and we'll pay a billion dollars per hostage to get them back. Now, that's a bad precedent.
Chris Katulka: You're talking about the current administration, but the first social media post that went out from the United States Office for Palestinian Affairs called on Israel to "refrain from violence and retaliatory attacks," but then they went and deleted that because they saw the severity of the attack. But why would they say such a thing? Isn't Israel's security at stake here?
Jim Showers: Well, there's a lot of misconception about Israel and the Palestinian Arabs that Israel doesn't want a two-state solution, and that if we simply gave the Arabs their own country, we divided Israel into two states, there would be peace. But the reality in this war is showing it is they don't want peace with Israel, they want to eliminate Israel. They want to drive Israel into the sea, and they want a one-state solution, which is an Arab state throughout the land. So the current administration's efforts to use the negotiations going on between Israel and Saudi Arabia to try to pull about a two-state solution has really blown up in their face because of this war. It's just showing why that will never work. It's really poor judgment to think that you can negotiate peace with somebody who doesn't want peace, whose sole commitment is to the elimination of Israel. You can't have peace with somebody who isn't willing to accept peace with you.
Chris Katulka: Jim, I want to move quickly to the Knesset because we all know, if you've been keeping up with news in Israel, the Jewish state is a divided country right now. So how do you see this playing out for Israel politically? Is this a unifying moment for Israel given all the division that's been taking place?
Jim Showers: Yeah. The one thing Israel's always good about is pulling together regardless of their divisions and their disputes and their divided opinions. When it's time to defend yourself, there's no debate. Everybody has to do their part. Everybody has to come together. So you may have noticed that Prime Minister Netanyahu, he's already reached out to a couple of the opposition leaders to invite them to join him in this special government during this conflict, so a special war government in which he would give them key roles. That is a sign of unity, a sign of coming together. Let's lay our differences aside for the time being and let's work together for the good of the country because Israel's under attack. This is a huge threat. The cost so far has been high, and it's going to get higher before it's over. Israel needs to be united, but they're already taking steps to show unity. That's very important. It's very important to the enemy, to those behind the enemy like Iran, to understand that Israel isn't as weak as they judge them to be.
Chris Katulka: Jim, let's take a look at what's going on biblically with Israel and the current situation that we're seeing. Can you speak into the biblical worldview that we want to look through here? I think that's a big thing. We don't want to just process this through a media filter, we want to see this through a biblical worldview. How would you share with our listeners the biblical approach to understanding what's going on in the Middle East right now?
Jim Showers: Well, the bigger picture, Chris, I was thinking about this earlier, my mind went to Revelation chapter 12 and the dragon. In Revelation 12, we're introduced to a dragon who pursues the woman who bore the male child and we understand the woman to be Israel who bore the male child Christ, and the dragon we're told is Satan or the devil. And so, what we see is a future event as we would understand Revelation 12, but it instructs us that Satan's goal is really the elimination of Israel. The ultimate being behind the attack and the hatred against Israel and the violence against Israel is Satan. So we would understand that what's going on today while it's being done in human terms is part of what Paul says in Ephesians 6, the real fight is a spiritual battle, not a physical battle. Now, we see the physical battle because we live in a physical world, but what drives what's going on here is a bigger battle going on between Satan and God and in the heavens above and we need to keep that perspective.
So we know that God fights for Israel. We know that Israel is the apple of God's eye. In Psalm 1:21, God says He never slumbers or sleeps and that He will always be there for Israel. So we expect Israel will prevail in the end because God is fighting with Israel. Listen, we have a lot of our own people who are affected by this conflict right now. We have workers in Israel that are serving in the IDF, and we have family members of workers in Israel that are serving in the IDF as you said. We need to be praying not only for them, but for everybody because God hears us when we pray and we need to make petitions known to the Lord that our heart is for peace in Jerusalem, peace in Israel. We have heavy hearts as we see what's going on in all of the loss of life, the injuries, the destruction and damage. Chris, it's not easy to see this happen anywhere, but particularly in the nation of Israel. The family of our Savior is under attack.
Chris Katulka: Jim, I got a text from a friend who said, "We're obviously praying for Israel, but what else can we do to practically support the Jewish state?" For the Friends of Israel, what are practical ways that our listeners can get involved with what we're doing here through our ministry?
Jim Showers: Well, the best way people can help is to give to our Israel Relief Fund or our Aliyah Return Fund. Both of those funds are supporting the humanitarian needs in Israel right now, which are incredibly high. Our Israel Relief Fund is putting missile shelters, bomb shelters in and around where the missiles are being fired. We're supporting the Red Cross of Israel, Magen David Adom, and helping them with their needs. We are helping with other humanitarian needs through this fund. The greatest thing Israel needs right now is the support like that. They have military, they have weapons, but there are tremendous needs that go beyond anything that is normally that Israel faces.
In Genesis 12, God says to Abraham, He promises that those who bless Abraham and his descendants, that God will bless. When you think about what does blessing Israel look like, I often take people to Matthew 25 where Jesus someday is going to judge the nations for the way they have treated Israel, and to those who have mistreated Israel, He'll cast them away, but to those that have treated Israel, He'll welcome them into His kingdom. And the standard by which He judges them is how they physically helped or didn't help Israel.
You know this passage, well, Chris, "When I was hungry, you fed me. When I was thirsty, you gave me a drink. When I was naked, you clothed me. When I was a stranger, you took me in. When I was sick, you came unto me. When I was in prison, you visited me." They'll say, "When did we do that to you?" He'll say, "When you did it to the least of my brothers, when you did it to any of my descendants, in any of my family, you've done it to me." I really think that instructs us in what we should be doing right now. Pray. Number one, pray. Prayer is very effective. But number two, give to funds like our Israel Relief Fund or Aliyah Return Fund. Those monies go directly to Israel. They help on the frontline with people who are suffering and have great needs. Or you can go to foi.org and look for my statement on the conflict in Israel, and there'll be a link at the bottom of that where people can give to the Israeli Fund or the Aliyah Return fund.
Chris Katulka: I really encourage our people who are listening to do just as Jim said. You can help Israel tangibly by donating to our Israel Relief Fund. The Friends of Israel provides bomb shelters for moments, just like what we're talking about. We actually just sent an ambulance over several months ago through Magen David Adom, and we support them financially, as well as other ministries serving the people of Israel. The Israel Relief Fund is a great way that if you want to help Israel tangibly today, you can give right through the Friends of Israel. Jim, I want to thank you for taking the time to share with me and our listeners about the reality of what's going on in Israel on this very tragic day.
Jim Showers: Chris, I'm glad to be with you. If you allow me, I'd like to, before we get done, just pray for Israel. Dear Father, we reach out to You because of what we see, the images on the screen, the reports we're reading of a great loss of life and many scores more injured, and those who have been captured and taken hostage and the tremendous fighting that's going on right now as Israel works to regain the control over the communities in Israel and the future battle that will take place as they go into Gaza to extract hostages and to deal with the leadership there of the terrorists.
Father, we know these are difficult times. We know they need you desperately to help them in this fight, and we ask you to do that. We ask that you would bring peace to Israel. Father, just help all those who are affected in this conflict. I pray for the soldiers, not only for those that we know, but for all of the soldiers who are fighting. Many have been killed today, many have been injured, and the fight will continue in the days ahead. So Father, just be with Israel. Be with all those caught up in this conflict. May you encourage them, help them with their needs, and Lord, may they turn to you for comfort and peace. In Jesus' name, Amen.
Steve Conover: We do thank you for joining us for today's episode of The Friends of Israel Today. We plan to get back to our regular programming next week. Chris, would you remind our listeners just once again how they can support Israel in this critical moment in their history?
Chris Katulka: Yes. If you would like to put shoes to the prayers that you've been offering about Israel, I'd encourage you to go to foirelief.org, and there you can make a gift to help provide bomb shelters and help to Magen David Adom during this very difficult time as Israel enters into a state of war. Again, that's foirelief.org.
Steve Conover: Our host and teacher is Chris Katulka. Today's program was produced by Tom Gallione, engineered by Bob Beebe, edited by Jeremy Strong, who also composed and performs our theme music. Our mailing address is FOI Radio, PO Box 914 Bellmawr, New Jersey, 08099. Again, that's FOI Radio, PO Box 914 Bellmawr, New Jersey, 08099. I'll give you one last quick reminder to pray with us. Pray for the peace of Jerusalem at this time. The Friends of Israel Today is a production of The Friends of Israel Gospel Ministry. We are a worldwide evangelical ministry proclaiming biblical truth about Israel and the Messiah while bringing physical and spiritual comfort to the Jewish people.
---
Music
The Friends of Israel Today and Apples of Gold theme music was composed and performed by Jeremy Strong.
---
Your gifts help us to continue proclaiming biblical truth about Israel and the Messiah, while bringing physical and spiritual comfort to the Jewish people.

THANK YOU!
Support Our Broadcast