Israel at War Update with Chris Katulka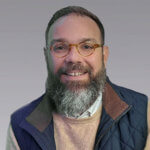 Amid a war as consequential as the one between Israel and Hamas, we can't afford to be uninformed or misinformed. This week, Chris speaks with Steve about how we can navigate the stream of misinformation concerning the war. We must make sure we're hearing honest, accurate reporting, and Chris outlines a list of truthful sources of news to keep you well versed about the war.
Chris also clearly explains all you need to know—concerning Israel, Hamas, Hezbollah, Iran, Gaza, the West Bank, the Palestinian Authority, and the history and geopolitics behind these groups, nations, and territories—to understand what sparked the war. Ultimately, you'll learn the high stakes Israel faces in its war against its bloodthirsty enemies. This engaging interview will teach you the true facts of the deadly threat Israel faces and remind you to bring your prayer for Israel's safety before God, who has promised to preserve His people forever.
If you feel called to help Israel find hope in these dark times, you can help save lives with a gift by visiting foi.org/standwithisrael. Thank you for your faithful support for Israel and the Jewish people.
Steve Conover: Welcome to The Friends of Israel Today. I'm Steve Conover. With me is our host and teacher, Chris Katulka. We are once again preempting our scheduled programming to bring you a special report on the war in Israel. In times like this, we need trustworthy information. Today, I'm turning the tables on Chris and asking him the questions we're getting most often this week about Israel and the war. If you want to view the entire video or share it with a friend, it will be at foiradio.org.
Chris Katulka: And Steve, we are more than just a radio program and a podcast. We want to make sure that we're actually helping Israel during this difficult time. We want to call on our listeners to get involved here with Friends of Israel by going to foi.org/standwithisrael. When you go to that website, you'll be able to donate to help give to Operation LifeShield, which is providing bomb shelters in sensitive areas of Israel along the Gaza Strip and Lebanese border. You'll also help Magen David Adom, Israel's National Red Cross, which helps during medical emergencies, especially as Israel is about to go to war. So if you'd like to partner with us, be sure to go to foi.org/standwithisrael.
Steve Conover: We're going to get to our interview in just a moment. But first, the news. The New York Times has updated its previous report on a tragic explosion at a Gaza Strip hospital last week, acknowledging that their initial account was overly reliant on statements from the Hamas group. In the editor's note, the newspaper acknowledged it relied too heavily on claims made by the Hamas militant group.
Chris Katulka: Well, Steve, here's my take. New York Times, you're only a week late to retract your statements. The damage is done. Now, if I could for a moment, simply say to journalists covering the Israeli-Hamas war, when you're taking statements from Hamas, anything they say you should take with a grain of salt, because it's probably a lie.
Steve Conover: Some of these big questions, these questions that we've been getting recently, that's what we're going to discuss today. Chris, thank you for being with us.
Chris Katulka: Hey, Steve, thanks so much.
Steve Conover: One of the questions I'm getting a lot recently is how do we navigate all the misinformation? What are some of the resources you turn to?
Chris Katulka: Well, we've already seen a lot of misinformation going on just about a week or so ago. We know now that Hamas was launching rockets and they hit the Gaza Hospital, but right away when that happened, The New York Times, Reuters, AP, most of the media that spread throughout the world immediately cast blame on Israel. They claim that they got their information from Hamas.
Well, again, this is why it's really important to know where you're getting your information from, because media is very quick to jump and to make accusations. That's pretty bold. To put in a headline that Israel was the cause of the bomb attack on that Gaza hospital. Again, one of the major reasons why it's important to have good accurate information is because that region is so sensitive that having good resources, responsible resources is going to give you better clarity as to what's going on between Israel and Hamas.
We have some great resources that we like to look to. Number one, I'm a big fan of going right to the source, which is Israeli news sources. A lot of Israeli news sources not only publish in Hebrew, but they also publish in English as well for the English-speaking world. For instance, Jerusalem Post is a great resource, very responsible resource. There's another one called Israel National News, which does a fantastic job of reporting on the events that are happening in the war. Those are your more moderate to right-leaning journalists. Where when you go to Haaretz, which is another Israeli newspaper, very popular one, Haaretz is leaning more left even into some of the progressive realms. It's kind of like the New York Times of Israel.
There's some great resources out there, though. I always like to make sure I'm touching on the Israeli sources. Another good one is Ynetnews, that one is a little bit more of a conservative outlet for finding out what's going on in Israel. But it's, again, really important because there were very few media outlets that were hesitant to respond to the Gaza bombing that happened at the hospital. They responded right away and they were wrong. That's the big thing. And by the time that information was out, it was too late. I think I had read somewhere that one newspaper had reported online that Israel had attacked a hospital in Gaza, and it was viewed 3 million or 4 million times, but then when they retracted it was only viewed 200,000 times. You can see how the damage is already done. That's why if you're really responsible when it comes to this, you're not just pulling for one party or the other party, whether you're just thinking about Israel or the Palestinians. If you want good, accurate news, I think you should start with the news sources in Israel.
Steve Conover: Yeah, I think it's great what you said about making sure your sources are reputable. One way to do that is to go to foi.org/news. We have a daily digest Monday through Friday of news that you can trust coming right from our own website. Now, the Middle East is incredibly complex. There are a lot of terms out there. There's West Bank, there's Gaza, there's Hezbollah, Hamas, Sunni, Shia, all these things. Starting with just what is in the news now, how do we differentiate the Hamas from the Hezbollah?
Chris Katulka: Can I start with what's similar about them? What's similar about Hezbollah and Hamas is that they both have the same goal, and that is to destroy Israel and to basically push Israel off the map through any means. That's what unifies them. There are differences, there are theological differences between the two of them as Muslims, like you said, one Shia one is Sunni. That becomes important in the way that they think theologically, but also, again, they're still driven by the same passion. In 1982, Hezbollah was founded by the Iranian Islamic Revolutionary Guard in response to Israel. They exist to destroy Israel. That comes directly from Iran. Hamas is a political party, a resistance party against Israel as well that was formed. Their charter was created in 1988. Again, they have this stated charter to ultimately get rid of the Jewish people out of the land and to destroy Israel.
That's baked into their charter. One of the things I like to remind people is we often look at Hamas or Hezbollah, we look at them as terrorists, and they are terrorists. We've labeled them terrorists. But people don't realize that Hamas is actually a political party. They govern the people that are living in Gaza. In fact, if you go back to 2006, the Palestinians held an election. They haven't had an election since 2006, but in 2006, they held an election for both the West Bank and Gaza. Now, the world was watching as these elections were taking place and they were expecting, the world was expecting for a very popular party of the Palestinian people called Fatah. They try to claim them as a moderate party. They're a more secular kind of party in the Palestinian world. What ends up happening in 2006 to the surprise of many people is that Hamas won 56% of the 132 seats in the legislative body for the Palestinian people in both the West Bank and Gaza. You have to think about this, 56% of the seats were won by Hamas.
Those are Palestinians who elected Hamas both to rule in the West Bank and in Gaza. It created such a firestorm that a civil war broke out between the Palestinians. What ultimately ends up happening is Hamas governs the people living in Gaza while the Palestinian Authority, the party that actually lost, they actually take control of the West Bank. There haven't been elections since. I'm convinced one of the reasons there hasn't been elections for the Palestinians is because they are really concerned that Hamas could not only take control in Gaza like they are now, but once again win in the West Bank, which would create a situation. 
There is a big difference. There are differences in how many of these terrorist organizations, because it's not just Hamas and Hezbollah, it's Islamic Jihad, it's many other resistance groups. There's splinter groups that break off, but they all have one intended goal and that one intended goal is to destroy Israel. They work together there.
Another link between these two entities, Hezbollah and Hamas, is of course Iran. Iran funds them. Iran is where they get their money from. Iran is what encourages them to commit these acts of terror against Israel. Iran has been very blatant in wanting to destroy Israel. They constantly cry death to Israel, death to America. What are we seeing? These are the proxies. These are the hands of the Iranians to do the bidding of what the Iranians want done in Israel. It works. Most people don't focus on Israel until Israel has to respond to rockets that are being launched from Gaza. Do you know 25,000 rockets have been launched between 2006 and 2023? 25,000 rockets. The only time the media kind of begins to peer in to see what's going on is only when Israel responds. But the reality is that rockets are being launched over all the time. That's the bidding of Hamas, that's the bidding of Hezbollah looking back to Iran, which is the one who funds all of this and encourages it.
Steve Conover: If you could help us out geographically, when we go to Israel, we've driven through at times the West Bank. We've never driven through Gaza. Help us out just in understanding the size of Israel and where Gaza is and where the West Bank is, maybe in relation to Jerusalem.
Chris Katulka: Yeah, that's a great question. Israel is only the size of New Jersey, which is where we are right now. It's a very small state. I was just at a dinner party with some friends and they were asking me questions about Israel, and I said, "This is just the same as if there were rockets being launched from Cape May, New Jersey up into this area." And it kind of hit them as to how close it was. We're only, what, an hour and 20 minutes from Cape May. Some of it's even closer for a lot of the Israelis. If you look at Israel as a map here, down here is the Gaza Strip, which is where Hamas is. In this area along the border of Jordan in Israel is a section called the West Bank. Israelis don't call it the West Bank, they call it Judea Samaria. That's actually the name of it.
The Western World, the journalists, the politicians, they label this the West Bank because it's the West Bank of the Jordan River. Really the technical term for it is Judea Samaria. Inside the West Bank are several terrorist organizations, plus Hamas is in the West Bank as well, as well as Palestinians of various factions of other terrorist organizations, as well as just Palestinians who want to live their normal life as well. Then up on the northern border between Lebanon and Israel is where Hezbollah is stationed in Lebanon. Again, it's a very small place. We're talking about the fact that you can travel from the northern tip of Israel on the border of Lebanon and be down in Jerusalem in two and a half, three hours. As you said, we've traveled through the West Bank. The West Bank is divided up into various areas itself. There are some that are Israeli controlled, there are some that are Palestinian controlled. We often don't go into the Palestinian controlled territories, but the West Bank is a fabric of different various peoples who control the area. Some are Palestinians, some are Israeli controlled.
Steve Conover: You mentioned thousands of rockets over many years. Why is this different? What is different for Israel and why did they go in now?
Chris Katulka: Well, the big one is that on October 7th, Hamas did something that they've never done before, which was to come in. They actually broke through the barrier. That was the barrier that divided Gaza from Israel. They broke through it. They flew parachutes over, gliders over, they destroyed the fence. They broke through early in the morning and they butchered innocent Israelis. They butchered them. They took away infants, three month olds all the way up to 90 year olds, even a Holocaust survivor. The way that they murdered these Israelis is something that is reminiscent of the Holocaust. This act is why Israel has to go in and to ultimately destroy Hamas. In the past, Hamas would regularly send rockets into Israel, and fortunately, Israel developed what was called the Iron Dome System, which would intercept these rockets. It has about a 90% success rate.
As Hamas was launching rockets up, Israel's Iron Dome would meet those rockets in the air so that they would never reach an intended target. But this was much different. This was butchery. Really, I was going back through our old Israel My Glory articles from 2006 and 2007, and I was so surprised, actually, I should say I wasn't surprised, but I was glad to read that our statement was this. We were defining Hamas when they first took power in 2006 here at Friends of Israel. In 2006 and 2007, we were calling Hamas at that time, a genocidal organization. We saw it coming. Yeah, I think a lot of people saw it coming. But I think what happened is that the Western World, the politicians, anytime Israel would need to go in and finally take care of Hamas once and for all, they were asked to throttle back, "please go easy, slow down Israel."
Then eventually things would wind down. Maybe there'd be some ceasefire, and then we'd go on with normal life. That didn't mean rockets stopped coming over. It just meant the media turned their attention somewhere else. Ultimately, what we're seeing is that this act is an act that took it over the edge. Innocent Israelis were carried away. Innocent Israelis were butchered, they were butchered. There are things that we can't even talk about on this video that the Hamas had done to innocent Israelis. I think that it is the reason why Israel can no longer stand to let Hamas be in control once and for all they have to end Hamas rule in Gaza.
Steve Conover: It's not largely reported, but Israel, as you and I know, they will drop leaflets before there is an operation in Gaza. They've called phones and let people know to get out of this location before or a specific location before a bomb were to come in because of Hamas hiding behind orphanages or hospitals or mosques. The world right now is seeing maybe one side of the issue, and they're asking Israel to stop. Is Israel's response appropriate?
Chris Katulka: Especially after what we saw happen on October 7th, yes, it's appropriate. Number one, Israel is still acting in a humane way by telling everybody that's living in the major cities like Khan Yunis and Gaza City to get out and go to the South. Israel at this point has every right to shut off any crossings into Israel and Gaza. Do I think that they have the right to respond this way? Yes. I wish they would act a little bit quicker in getting in to root out the situation. I'm sure that there's a good reason for it, but I think that they are responding in good proportion to what they received.
Plus, again, I don't think people realize October the 7th, what happened that day was just the tip of the iceberg for what's been going on since 2006. Again, this is why it's hard for me when I read the media, October 7th was a massacre, but it was something that we've seen developing for more than a decade. As rockets were constantly being launched over as Iran was funding them with money that they never ended. They never quit their intention to destroy Israel. Again, this is just the tip of the iceberg. This is an ongoing situation. Finally, this is the moment that defines the reason why Israel needs to go in and root out Hamas once and for all.
Steve Conover: What's at stake for Israel? What if they didn't respond?
Chris Katulka: It'll continue to fester. That's the thing. The Hamas problem has festered over the years, and it's just kind of grown to the point to what we see now becoming the reality of what happened on the morning of October 7th. But ultimately, I think it's important for Israel to root out Hamas once and for all so that this doesn't happen again, because it will happen again. Like I was saying, our old Israel My Glory articles were calling Hamas a genocidal organization 15 years ago. Now here it is 15 years later, and I was reading through saying we've been telling people this would happen if it wasn't dealt with once and for all.
The problem has festered to this point. Any humanitarian aid that goes into Gaza becomes a tool for Hamas to use against Israel. I saw a photo of an Israeli who was captured and brought in.
They sent the photo, Hamas had texted the photo of this Israeli, and underneath the Israeli were bags of humanitarian aid from Japan. I love what the person from X, which was formerly Twitter, wrote. He said, "Japan, maybe now you'll think differently about sending the humanitarian aid into Gaza." Because look, it just ends up becoming used for terrorist activity. Again, I think it should really wake up the world as to the reality of what's going on in Gaza with Hamas. I think the intended goal is we've got to get Hamas out of here or else it will fester and continue to happen.
Steve Conover: Hamas is not using the resources to build infrastructure. They've built 300 miles, is it?
Chris Katulka: Yes.
Steve Conover: Of tunnels underneath of Gaza, which are all risky for Israeli soldiers to go into. The big question, I think the question I'm receiving most of all is how can we pray? We talked about the complexity of the Middle East. How should I pray?
Chris Katulka: Number one, I do think you should be praying for the Israelis and the Palestinians. Both are made in the eyes of God. Both are made in the image of God. Both need prayer. Do I believe that there are innocent Palestinians in Gaza who are suffering right now because of the abysmal leadership, the evil leadership, I should say, of Hamas? A hundred percent. But we also need to be praying for the Israelis. The Israelis are in a time of mourning. They're in a time of pain. October 7th hit them, and I was just listening to a report that said, there is not one person in Israel that doesn't know somebody that was killed in that massacre that happened on October 7th.
Everybody has a name that they connect with that moment. It's personal to them. We need to be praying, number one, that this operation that will take place, this war will root out Hamas once and for all, not just for the Israelis, but for the Palestinians who maybe want some resemblance of hope and some resemblance of any freedom or whatever that could come as a result. The one thing that's not only injuring the Israelis, but also injuring Palestinians is Hamas.
We need to be praying for both the Israelis and the Palestinians. For the Israelis. I think we need to be praying for wisdom. This is a very difficult time for Israel because they were just a few months ago, or a few weeks ago, before October 7th, a very divided country politically along the political lines. Now they're unified under this banner of defeating Hamas. But we need to be praying for wisdom from the Prime Minister, Benjamin Netanyahu, to his cabinet. We need to be praying for the IDF leaders. We need to be praying for the IDF soldiers that will be going in. We know some of them, and these aren't just young adults, these are adults, these are fathers. These are mothers who are serving. They've left their families to go on reserve duty. Some of these are 19 year old kids who are going to be entering into Gaza potentially.
We need to be praying for them. We need to be praying for their protection. There's a lot of areas that we could pray. But the big one I've always been telling people is praying for the peace of Jerusalem. Because honestly, when you pray for the peace of Jerusalem, it's a prayer that we see actually come even out of the book of the Gospel of Luke, where Jesus weeps over Jerusalem because he wanted Jerusalem to experience the peace that only he could bring. That's why he weeps, he weeps because he understood that Jerusalem is the centerpiece of God's plan, and the King was in Jerusalem, but the people did not believe.
He wept for Jerusalem, but he only wept because he says, "if only you knew the peace that was coming to you, if you had trusted and believed in me." When we pray for the peace of Jerusalem, we're praying "Come, Lord Jesus." That is not just a "Come, Lord Jesus" for me and you or for Israelis. It's a "Come, Lord Jesus" and bring justice and righteousness to a world that I feel like is falling apart more and more every day. I think the biggest prayer is, pray for the peace of Jerusalem.
Steve Conover: Thank you, Chris. If you want to stand with us as we stand with Israel, visit foi.org/standwithisrael. Once again, foi.org/standwithisrael, The Friends of Israel Today is the production of The Friends of Israel Gospel Ministry. We are a worldwide evangelical ministry, proclaiming biblical truth about Israel and the Messiah, while bringing physical and spiritual comfort to the Jewish people.
Music
The Friends of Israel Today and Apples of Gold theme music was composed and performed by Jeremy Strong.
---
Your gifts help us to continue proclaiming biblical truth about Israel and the Messiah, while bringing physical and spiritual comfort to the Jewish people.

THANK YOU!
Support Our Broadcast