This program is a rebroadcast from December 12, 2015.
Why Bethlehem?
Do those close to you know where you are from? Maybe you represent the area well with an accent or being a fan of a sport's team. Where you are from can define you. In Micah 5:2 it is prophesied that the Messiah would be born in Bethlehem. This small town, five miles outside of Jerusalem was where God decided to send His Son to be born.
So why is Bethlehem significant? Why was it important that the Messiah was born there? And how does this tiny town define Jesus and who He is? Listen and find out!
ASKFOI— What are the swaddling clothes?
In our AskFOI segment, Chris answers a question about the swaddling clothes that Mary used to wrap Jesus in after He was born in the Christmas account found in Luke 2. The answer might surprise you.
Do you have a question for Chris? Send your AskFOI question and he might answer it on the air! Visit The Friends of Israel Today to learn more.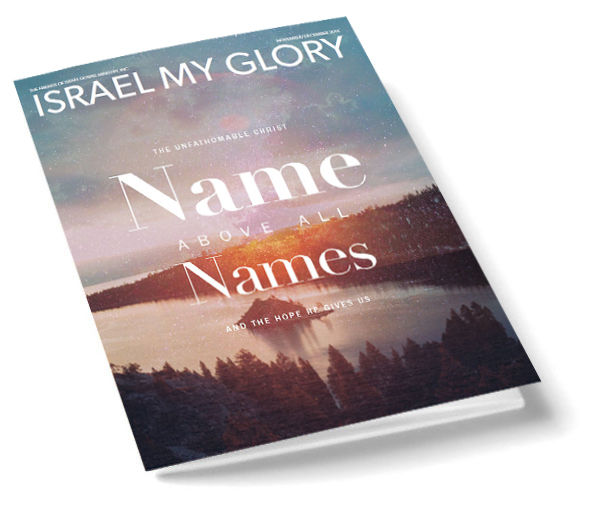 Do you have a heart for the Jewish people and want to understand what the Bible says about prophecy? Israel My Glory, a bimonthly magazine from The Friends of Israel Gospel Ministry carefully unpacks the complexities of the Middles East, teaches biblical truth about Israel and the Messiah, and equips Christians with answers on doctrine, prophecy, and current events. This beautifully designed magazine has been providing strong biblical teaching from a Jewish perspective since 1942. Try a year for free!
SUBSCRIBE TODAY
---
Apples of Gold—THE MIRACLE IN THE SNOWSTORM
There were two different people in Zvi's neighborhood; those who knew Zvi as a good neighbor who would help anyway possible and those who saw him as an apostate who would try to lead them away from the Jewish faith. During a snowstorm, Zvi was asked to help a neighbor, a rabbi, who saw him as the latter, an apostate. Listen how Zvi was able to show him God's love, which led to a conversation about the Messiah.