Habakkuk: Surprised by God
When was the last time God did something so unexpected that if you told people they would have a hard time believing it? For some of us, we would have a hard time remembering. This week Chris takes us to the book of Habakkuk.
In the first chapter of Habakkuk, we find a frustrated prophet who is sick and tired of watching the Israelites break God's commandments day after day. He didn't understand why God wasn't punishing His people. In his frustration he asks God "Why do you force me to witness injustice?" God puts everything into perspective for Habakkuk and His response should do the same for us too. He tells him, 'Look among the nations, and see; wonder and be astounded. For I am doing a work in your days that you would not believe if told'" (Habakkuk 1:5). God is doing something so amazing Habakkuk wouldn't believe it if God told him.
Chris challenges us to look beyond the ordinary and expect the extraordinary with our supernatural God. We pray you are encouraged by this simple yet awesome truth from God's Word today.
When Prophets Speak of Judgment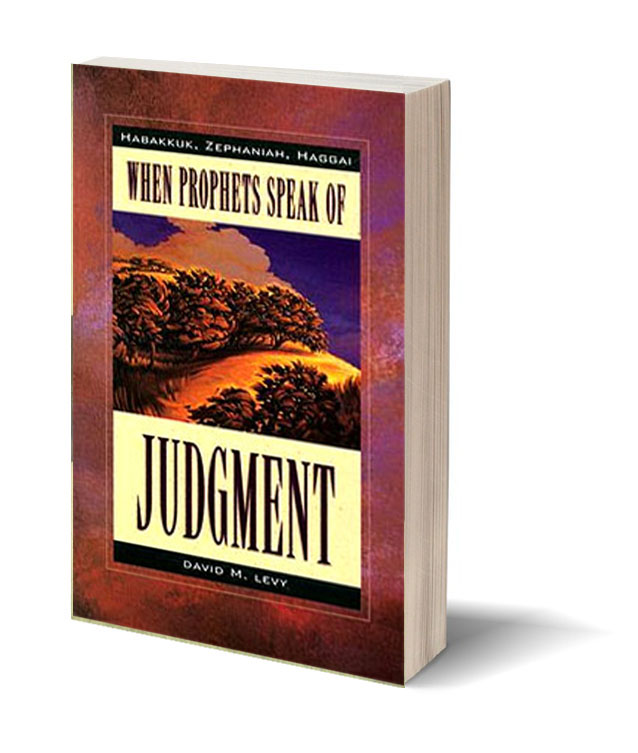 by David Levy
In this fascinating overview of the Bible books of Habakkuk, Zephaniah, and Haggai, you'll discover that the atrocities committed by ancient Judah and the striking similarities to what we read in the headlines of today. When Prophets Speak of Judgment is an encouraging challenge for us to redeem the time as we move ever closer to the last days.
ORDER YOUR COPY TODAY!
Freedom of Religion or Freedom from Religion?
Chris shares about a recent Senate Judiciary Committee hearing where a Senator seemed to forget that the First Amendment of the Constitution promises American citizens the basic right of Freedom of Religion, and that one's religious affiliation should never be used to determine their adequacy for a position serving in any capacity of the United States government.
---
Apples of Gold

Seeing a man distraught one evening Zvi approached him and asked if he was okay. When he heard the man had spent all of his money on gambling, Zvi told him he needed to find peace. He helped the man go home and tell his wife then took time to share God's promises for everlasting life with them.
Zvi's story is available in Elwood McQuaid's book, "Zvi: The Miraculous Story of Triumph over the Holocaust," available at our online store.
More stories from Zvi are also available in his book, "The Best of Zvi," available at our online store.