Eden to Eden, Part 4
We're in the fourth week of our Eden to Eden series. We're looking at the grand story of the Bible. From beginning to end, God is pursuing His people. We've learned why God would pursue us. We found in the Scriptures that God is Omnibenevolent, He is perfectly good. And last week we learned of God's unbreakable covenant with Abraham. You can listen to the previous three episodes in this series by clicking the links below.
This week Chris focuses on how God desires for His presence to be on earth. We see Him over and over again throughout the Bible finding ways to be with us here, which is yet another sign of His desire to be with us and to pursue us back to Eden.
If you missed Part One of this series, Click Here
If you missed Part Two of this series, Click Here
If you missed Part Three of this series, Click Here
The Jewish Roots of Christianity DVD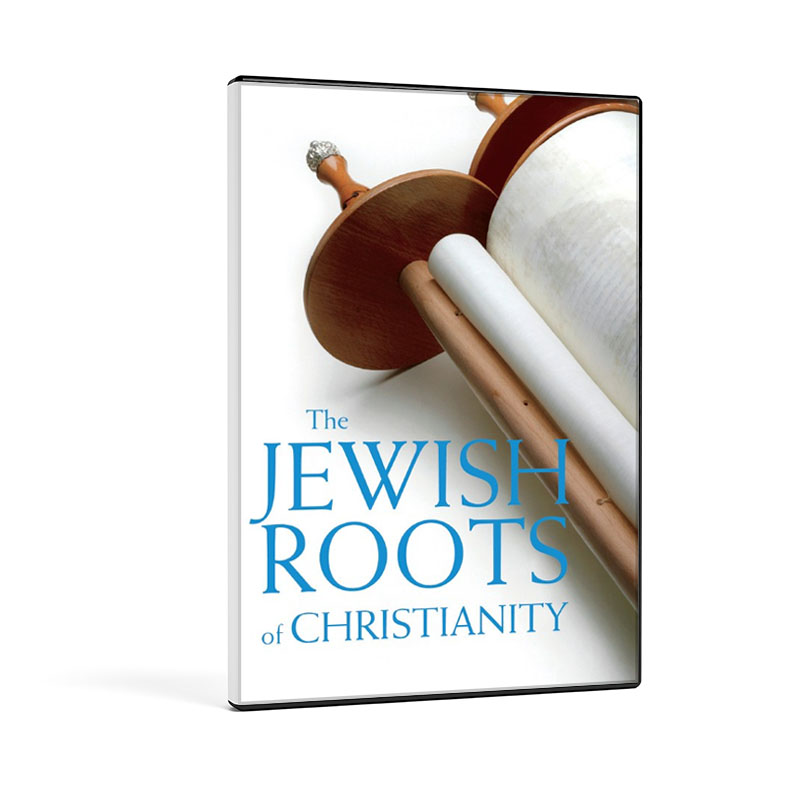 This DVD will take you to Jerusalem for eye-opening insights into the link between Judaism and Christianity. Watch various interviews by Israeli Christians including the Friends of Israel's own Pastor Meno Kalisher, the son of Holocaust survivor Zvi Kalisher.
ORDER YOUR COPY TODAY!
What Hanukkah Meant at the Time of Jesus
Jewish people all over the world are in the middle of celebrating Hanukkah, an eight day celebration when the Jewish people rededicated the Temple after it was defiled by the Greek leader Antiochus Epiphanes. Chris will take us back to the time of Jesus and we'll see the how the people of Israel did not celebrate this holiday as a time to remember but a time to look forward to freedom once again.
---
Israel My Glory Magazine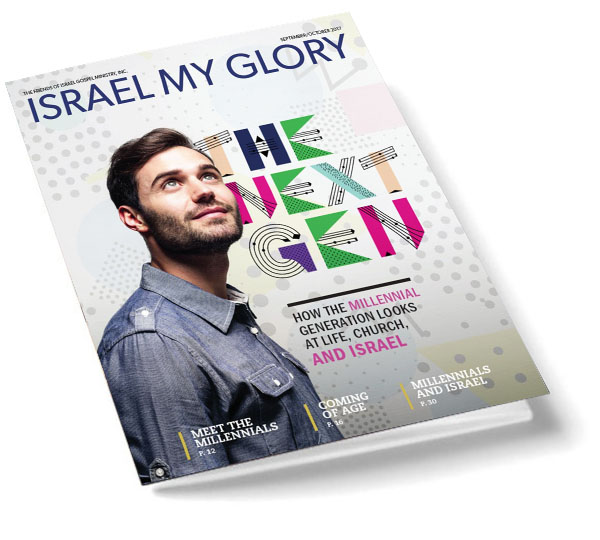 GET YOUR FREE PRINT TRIAL SUBSCRIPTION
Hard-hitting, accurate, up-to-date analysis of Israel and the Middle East. Thought-provoking examination of God's Word. Answers about the end-times. The truth behind today's headlines. Immediate access to the latest books and resources. People who want to be informed—and have a heart for God's Chosen People—rely on Israel My Glory.
SUBSCRIBE TODAY!
Apples of Gold
Zvi shares that just because Jewish people live in Israel does not mean God will automatically bless them. He shares Deuteronomy 11:26-28, "Behold, I set before you today a blessing and a curse: the blessing, if you obey the commandments of the Lord your God which I command you today; and the curse, if you do not obey the commandments of the Lord your God, but turn aside from the way which I command you today, to go after other gods which you have not known." He explains to some Israelis that they are violating this passage. The conversation turns to how they are violating Scripture and Zvi is able to share with them the good news of Jesus.
Zvi's story is available in Elwood McQuaid's book, "Zvi: The Miraculous Story of Triumph over the Holocaust," available at our online store.
More stories from Zvi are also available in his book, "The Best of Zvi," available at our online store.
Music
The Friends of Israel Today and Apples of Gold theme music was composed and performed by Jeremy Strong.
Also heard on this week's show:

»When I Survey the Wondrous Cross, Timothy Shaw, from the CD, Rejoice! Devotional Hymn Settings                      
»At Calvary, Timothy Shaw,  from the CD, Hymns: Timothy Shaw At The Piano