This program is a rebroadcast from December 19, 2015
Why Bethlehem?
Last week we learned how God told the prophet Micah in Micah 5:2 the town where His Son would be born. The small town of Bethlehem may not seem important to us today, but was a royal city in the time of Jesus. King David was from Bethlehem! In this part-two rebroadcast, we learn that not only did God reveal the town the Messiah would be born but also the specific place.
When we look at the small details of God's plan and how they were fulfilled by prophecy, we must be amazed! And as we celebrate the birth of our Messiah this week may we slow down, give thanks, and reflect on how our Holy God humbled Himself to become human to save us from our sins. Happy New Year everyone!
If you missed Part One of this series, Click Here
AskFOI—What is the Significance of the Star?
What is the significance of the star that shone over Jesus as He was born in Bethlehem? Chris will take us to Matthew 2 and answer this popular question about the most famous star in the Bible.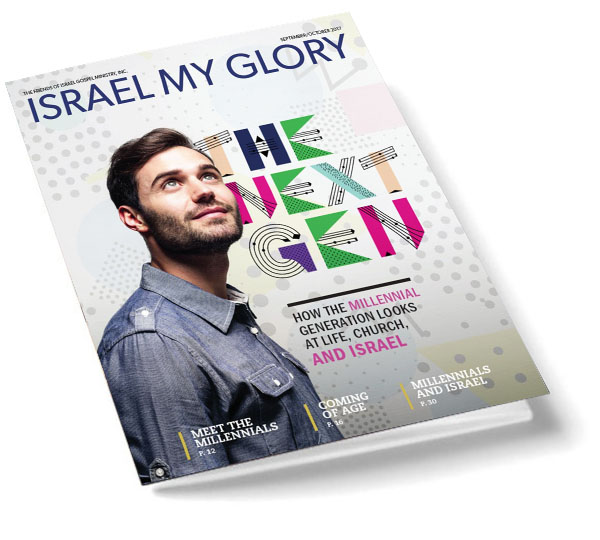 GET YOUR FREE PRINT TRIAL SUBSCRIPTION
Hard-hitting, accurate, up-to-date analysis of Israel and the Middle East. Thought-provoking examination of God's Word. Answers about the end-times. The truth behind today's headlines. Immediate access to the latest books and resources. People who want to be informed—and have a heart for God's Chosen People—rely on Israel My Glory.
SUBSCRIBE TODAY!
---
Apples of Gold
During this time of year when Christians celebrate the Lord's birth, people in Israel are also celebrating the feast of Hanukkah. In this dramatic retelling from the life of Holocaust survivor Zvi Kalisher, journey back to a time when he visited an ultra-Orthodox school and talked with some of the students about Christmas and Hanukkah.
Zvi's story is available in Elwood McQuaid's book, "Zvi: The Miraculous Story of Triumph over the Holocaust," available at our online store.
More stories from Zvi are also available in his book, "The Best of Zvi," available at our online store.