Jesus Announces His Messiahship
If you are on social media enough you have seen announcements to all kinds of things: engagements, weddings, and the birth of a baby to name a few.  In the Bible there were divine announcements. Jesus made one, a very bold one in the synagogue of His own hometown, Nazareth. Chris takes us to Luke 4 where Jesus reads from the Messianic passage, Isaiah 61. He reads this important passage inside the synagogue. He then finishes with the bold statement, "Today this scripture has been fulfilled even as you heard it being read." In this moment, Jesus was showing the people in His hometown of Nazareth that He was the Messiah. That must have been a moment of both courage and strength for Jesus!
We hope as you hear this message today that you will be strengthened in your faith and pushed to also make the proclamation that "Jesus is the Messiah!"
Sketches of Jewish Social Life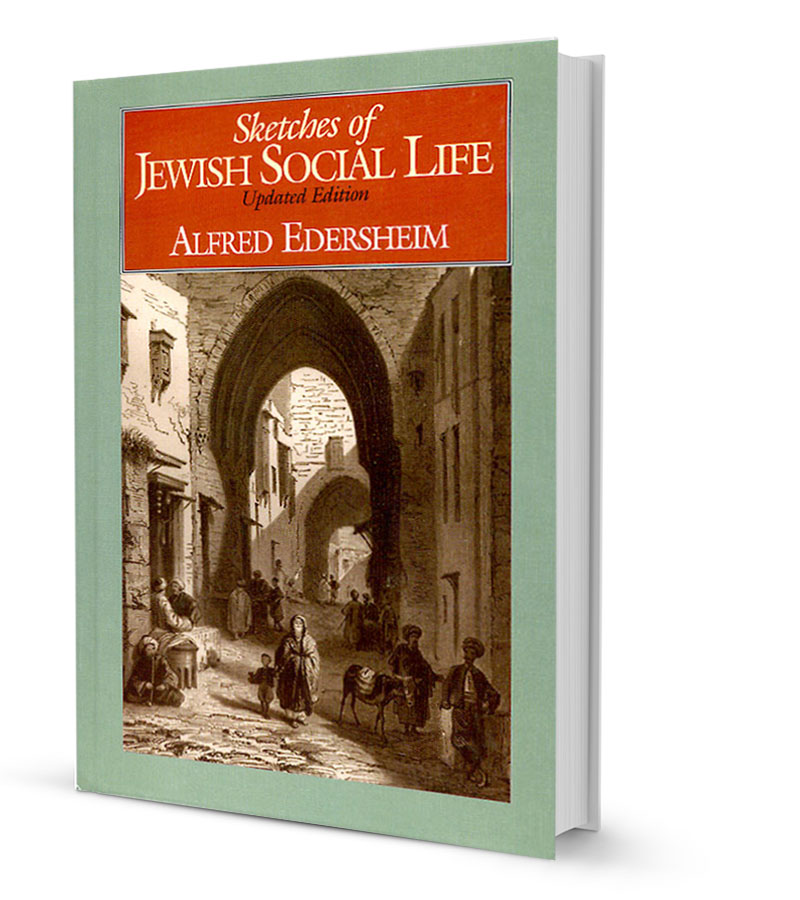 by Dr. Alfred Edersheim
This outstanding work will transport you back to Bible times for detailed glimpses into Jewish life. More than 50 carefully selected illustrations, maps, photos, and drawings will aid you. This classic study of the cultural and social world of Jesus and his apostles has earned a place on countless shelves for more than a century, and Alfred Edersheim's widely acclaimed work on the people, the land, the history, and the religion of Jesus continues to be invaluable for students of Scripture.
In Canada? Order Here
ORDER YOUR COPY TODAY!
Ambassadors of Christ
In our second segment, Chris talks about the practical ways we as believers in Jesus should be bold in our witness to tell others about our Savior. We must remember that Jesus has sent us out as His ambassadors to tell the good news only He can give!
---
Apples of Gold
When Israel passed a law that did not allow Jewish believers in Jesus to call themselves "Jewish" anymore, some curious friends and neighbors came to Zvi and asked him what he thought about this. Zvi explained that the happiness that he had found in accepting Jesus as His Lord was worth anything that came his way. He stated he does not need wealth or status to be happy. One man in particular decided to challenge him on this thought. His day with Zvi forever changed his life! Listen and find out how.
Zvi's story is available in Elwood McQuaid's book, "Zvi: The Miraculous Story of Triumph over the Holocaust," available at our online store.
More stories from Zvi are also available in his book, "The Best of Zvi," available at our online store.
---
Music
The Friends of Israel Today and Apples of Gold theme music was composed and performed by Jeremy Strong.
Also heard on this weeks show:
»Meyerbeer – Hirtenlied,  Alavedra, McColl, Levine
»Tim Shaw, Jesus, What a Friend for Sinners! (from Hymns of Comfort and Praise)