The Unblemished Lamb: Passover/Easter
Happy Easter everyone! This year, Passover and Easter coincide. We love when that happens! Chris takes us to the Old Testament where we learn about the Passover. We'll be reminded that Jesus didn't celebrate Easter, He celebrated Passover. Passover was a time to remember. God told the people of Israel to remember what He did when He brought them out of Egypt. This week we'll learn about the blood of the perfect, spotless, unblemished lamb and how it was a sign that the Israelites placed their faith in His instructions, they placed their faith in His message, and they placed their faith in His plan of deliverance. 
As believers in Jesus, we also have a hard time remembering. This is why it's important to celebrate the Lord's Supper, which came from the Passover. The Passover theme doesn't end in the Old Testament, it carries over into the New Testament and the death and resurrection of Christ. What a unique and amazing God we serve! We hope you are blessed this weekend as you celebrate our Passover Lamb!
Christ In the Passover DVD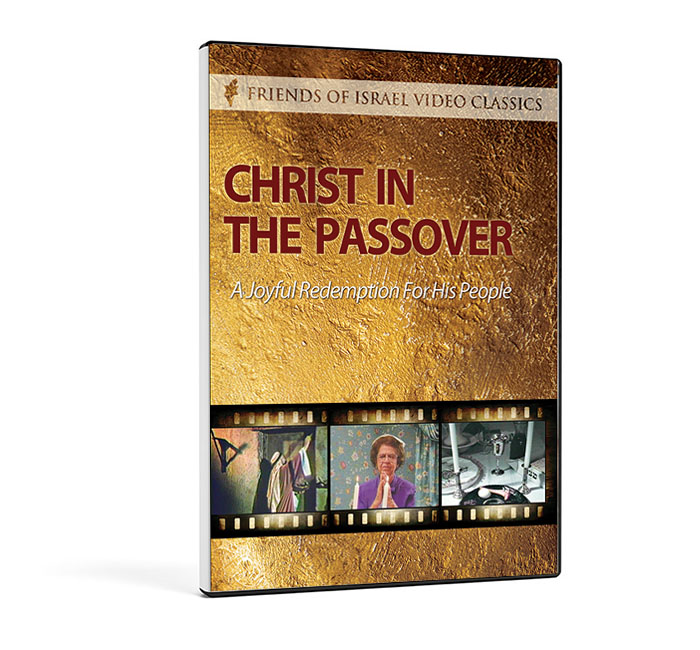 From our classic video series, Christ in the Passover, you will observe a traditional Jewish Passover seder while learning the clear message from 1 Corinthians 5:7 that "Christ, our Passover, was sacrificed for us".
Christians who experience a Jewish passover are always surprised to find out how much this Jewish celebration ties into their everyday walk with Christ.
For more than 20 years, this DVD from our video classics, has been a valuable tool in communicating the richness of the Passover message for both Christians and those who need Christ.
In Canada? Order Here
ORDER YOUR COPY TODAY!
Apples of Gold: The Pesach Lamb

Zvi's Passover celebration was always a blessed feast! Sometimes it would go into the early hours of the night. Many of his neighbors would listen outside expecting the Kalisher's Passover to be different than what they are used to. But to their surprise, it was the same! When Zvi tries to show them how the Messiah is our Passover Lamb, they asked him to only show them from the Old Testament. Zvi does just that and they are amazed.
Zvi's story is available in Elwood McQuaid's book, "Zvi: The Miraculous Story of Triumph over the Holocaust," available at our online store.
More stories from Zvi are also available in his book, "The Best of Zvi," available at our online store.
---
Music
The Friends of Israel Today and Apples of Gold theme music was composed and performed by Jeremy Strong.
Also heard on this week's show:
» O, Sacred Head, Now Wounded, arranged and performed by Jeremy Strong
» When I Survey the Wondrous Cross, Timothy Shaw, from the CD, Rejoice! Devotional Hymn Settings