Things to Come
As Christians, many of us read our Bibles, go to church, are involved in a small group or Sunday school class, and pray regularly. But for many of us, if someone asked us to explain with Scripture why we believe that God is not finished with Israel and the Jewish people or why is prophecy important, we would have a hard time giving a clear answer. Several months ago our magazine, Israel My Glory took The Friends of Israel Gospel Ministry's doctrinal statement and broke it down to explain what we believe as a ministry. 
Our ministry was blown away by the responses we received. People stopped us at conferences and thanked us, we received letters, emails, and phone calls from those who said they believe what The Friends of Israel believes and this was a way to put that belief into words. This surprising response helped us see we needed to put what we believe into booklet form. And it also made us see the need to share about it here, on our radio and podcast. Our Christian foundations are just that, foundational. 
This week Chris Katulka will wrap-up our series sharing with us on the subject of prophecy and things to come. Our desire is for all of us to get this right! We want to know why prophecy is important in our daily walk as Christians and Chris's message can help! We hope you'll be encouraged and learn to better explain what you believe!
If you need to catch up on this series, click the links below to listen:
Part One
Part Two
Part Three
Part Four
Here We Stand: 19 Key Christian Beliefs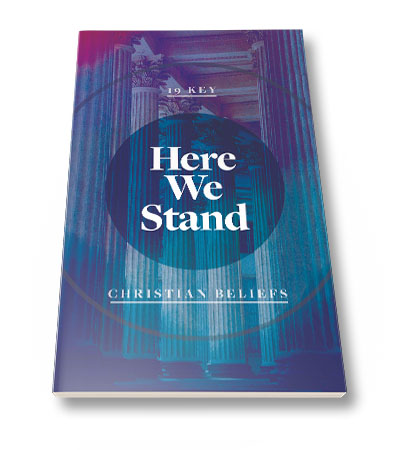 If someone asked you what you believed as a Christian—someone who values the unchanging Word of God and loves and supports Israel—how would answer them?  Many struggle to understand what God's Word says about Creation, the church, Jesus Christ, salvation, Israel, and the end-times. 
Our hope is our booklet Here We Stand will equip you! Learning doctrine doesn't have to be a chore. It can revitalize your walk with God and demonstrate your love for Him to others as you come to know Him better.
ORDER YOUR COPY TODAY!
IN CANADA? ORDER HERE
Apples of Gold: I Study the Bible
Zvi offered to make some electrical repairs for a rabbi at the yeshiva (religious school). After Zvi finished the work, the boys at the school questioned Zvi about why he did not belong to the yeshiva. The rabbi and the boys were in for a surprise when Zvi challenged their ways of thinking about their relationships with God. Hear how God gave Zvi the opportunity through the Old Testament Scriptures to tell the boys and their rabbi about the Messiah.
Zvi's story is available in Elwood McQuaid's book, "Zvi: The Miraculous Story of Triumph over the Holocaust," available at our online store.
More stories from Zvi are also available in his book, "The Best of Zvi," available at our online store.
---
---
---

The impact of Zvi's life and ministry in Israel didn't end when he went home to be with the Lord. In fact, Zvi's legacy lives on. Our Friends of Israel ministry representatives continue to share the gospel in Jerusalem, Israel, and throughout the world. We also serve Holocaust survivors and their families. We provide free food, medicine and clothing, and we even promote the safety and security of the state of Israel and the Jewish people everywhere. So when you give to the Friends of Israel, your donation actually allows us to advance the gospel of our Messiah, Jesus.

GIVE TODAY
---
---
---
ISRAEL MY GLORY — FREE ONE YEAR SUBSCRIPTION!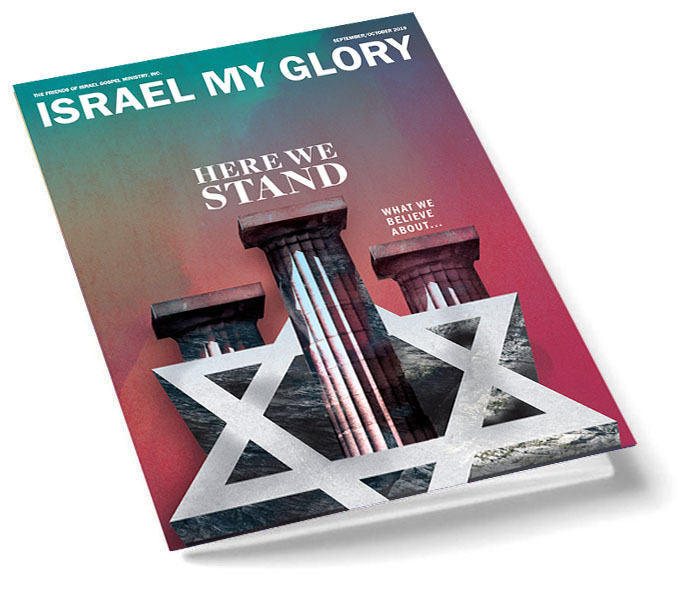 Hard-hitting, accurate, up-to-date analysis of Israel and the Middle East. Thought-provoking examination of God's Word. Answers about the end-times. The truth behind today's headlines. Immediate access to the latest books and resources. People who want to be informed—and have a heart for God's Chosen People—rely on Israel My Glory.
---
SUBSCRIBE TODAY!
---
Music
The Friends of Israel Today and Apples of Gold theme music was composed and performed by Jeremy Strong.