Naftali Bennett's First 100 Days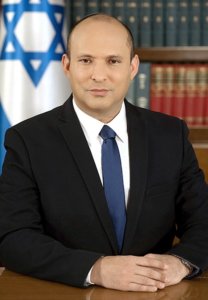 Israel's new prime minister, Naftali Bennett, just completed his first 100 days in office. It had been a long time since anyone besides Benjamin Netanyahu held the title of prime minister in Israel, so there were bound to be some changes once Bennett took the position. One thing that makes Bennett stand out: He's the first Orthodox Jewish prime minister in Israel's history. 
Chris presents a case-by-case study of the actions and policies that have shaped the beginning of Bennett's tenure and the direction Israel has been heading this summer. He's been tasked with fostering relationships with foreign countries and with handling the effects of the coronavirus in the Jewish state. Bennett has also been asked to handle some sensitive, dangerous situations in these early days of his premiership, such as channeling aid to reach Gaza without being used to fund terrorism and pursuing an Egyptian-brokered ceasefire with Hamas. Get the scoop on the new man in charge in Israel to understand what the future holds for Israel!
Steve Conover: Welcome to The Friends of Israel Today. I'm Steve Conover. With me is our host and teacher Chris Katulka. I'd like to encourage our listeners to visit our website, foiradio.org. There you can find out more information about The Friends of Israel Today radio program. You can visit our archives page to listen to more than six years of Chris's teachings. Again, that's foiradio.org.
Chris Katulka: Six years Steve, that's pretty crazy, but on today's program, actually, whenever there's a new president, we are always looking at what that president does within the first 100 days. But we thought we'd apply the same standard to Naftali Bennett, who is the prime minister of the state of Israel. And this becomes important actually, because he doesn't have much time to function as a prime minister. He's got to act fast, so these first 100 days are going to matter. So we're going to evaluate what it's been like in the first three and a half months of his premiership.
Steve Conover: I look forward to that. But first in the news, Bloomberg reports, the United Arab Emirates is seeking to grow economic ties with Israel, to the tune of more than $1 trillion over the next decade, strengthening a year old relationship that's already produced billions of dollars worth of business.
Chris Katulka: Steve, here's my take on the situation. The Abraham Accords, as they're called, they've done more than just bring stability to the Middle East. It's actually lit a spark in economic growth to the region. On one of my trips to Israel a few years ago, I listened to a Middle East expert explain that if peace could come to the region, the Middle East could become an economic powerhouse in the global economy. Maybe we're seeing the start of something new for a region that's often fraught with unrest.
Prime Minister Naftali Bennett was inaugurated on June 13th, 2021 as the 13th Israeli Premier. He took the seat of the longest serving Israeli Prime Minister, Benjamin Netanyahu. Well, today we're going to look at what Naftali Bennett has accomplished in the last 100 days. 100 days matters here because Bennett has to act fast and here's the reason why. Well, first, he oversees a very fragile coalition government. His coalition government is made up of several factions that span the political spectrum, which means they can disagree on a lot of things. One wrong move by Bennett and his coalition government could throw him a vote of no confidence, which would lead to another round of elections. There are 120 seats in the Israeli government. They only need 61 votes for a vote of no confidence. A few defectors from his coalition could cost him the prime minister seat. So Bennett has to act fast.
The other reason Bennett has to act fast in these first 100 days, why they matter so much is that he partnered with the leader of the second largest party in the Israeli government, Yair Lapid, who is head of the Yesh Atid party. He did this in order to oust Netanyahu. See Bennett, wouldn't be prime minister today without this more moderate to liberal party helping him. Bennett's party didn't receive enough votes for him to even touch becoming prime minister. But after Netanyahu failed to form a coalition government, it was given to the party with the second highest votes. That's Yesh Atid. Bennett partnered with them and both Bennet and Yair Lapid, another politician, made a binding contractual agreement. Prime minister's term in Israel is like a president, it's four years long. Bennett and Lapid are actually going to split that term in half. So technically, Naftali Bennett only has two years to accomplish what he wants to get done as Israel's prime minister.
And then he hands it over to Lapid. So these 100 days matter. So let's first look at how Prime Minister Bennett has been working with the Biden Administration. One of the most significant jobs of a prime minister is to maintain and advance the friendship and relationship with the United States, no matter who is president, Republican or Democrat. Biden and Bennett were planning to have their first in-person meeting on August 26, but their meeting was postponed till the next day because of the Kabul airport explosion that killed 13 servicemen. Bennett's first meeting with Biden was definitely clouded by Biden's mismanaged withdrawal from Afghanistan. Bennett wanted to bring a new spirit of leadership to the White House after 12 years of Netanyahu. He also wanted to use the brief time that he had with the president to tackle one of the world's biggest issues, and that was Iran.
The prime minister cut right to the chase. He told President Biden, the US and Israel together need to put Iran's regional aggression "back in the box," in addition to its nuclear program. And listen, this has been the problem with the Iran nuclear plan from the very beginning. It didn't deal with the biggest issue and that was Iran's terrorist agenda and aggression in the Middle East. The JCPOA, as it's called, continued, think about it, it continued to let Iran be a bully with all its neighbors, but just as long as the bully doesn't have a nuclear weapon. Well, even the measures to curb the bully's nuclear ambition weren't that great. Iran was in control of everything with this deal. That was one of Israel's greatest fears. And actually it was the entire Middle East's greatest fear. It's what actually bound together Israel and a lot of the new neighboring partners that they have in the region. Even with the Iran deal in place during the Obama Administration, Iran was still funding and encouraging its proxies in Gaza, Iraq, Syria, and Lebanon.
They still remain the largest state sponsor of terrorism. And this is why it was good that Bennett asked Biden not to pull US forces out of Iraq and Syria. Well we saw what happened after America up and left Afghanistan overnight under Biden, Taliban and other terrorist organizations took control. They marched into Kabul and took over. Afghanistan has become and will become a central location for terrorist activity. Bennett knows this, Israel knows this, the Middle East knows this. So Bennett watched America leave Afghanistan and I'm sure he's concerned the same could happen in Iraq and Syria, which are areas if you look at the map are much closer to Israel than Afghanistan. And I'm sure Bennett and other Israelis are watching Biden more closely when it comes to his foreign policy in the Middle East, after what happened in Afghanistan. It was reported by Axios that the Israeli delegation felt "optimistic" about Biden's attitude on keeping a true presence in Syria and Iraq.
Bennett was also very blunt with President Biden. Bennett and Israel, they oppose a return to the 2015 nuclear deal that former President Trump withdrew America from. Again, it was reported that Biden didn't seem optimistic, this is what was said about the prospect of Iran returning to compliance with the deal. Listen, if there's one thing that all Israelis can rally behind, and look, Israelis they come from all points on the political spectrum. But if there's one thing that they can all get behind and agree on, it's Iran. And Bennett has done a good job of maintaining a friendship with America while still advancing the security needs of his country. So let's move from the foreign to the domestic issues. Of course, COVID remains an issue globally. Israel was the poster boy a few months ago for having the highest number of vaccinated citizens around the world.
It was just a few months ago Israel went from their strict lockdown to opening back up again, one of the first countries to do it. But now with the Delta variant spreading, Israel finds itself in a very difficult situation. The most vaccinated country in the world is seeing one of the largest COVID surges. Now, a few weeks ago, Bennett and the government required Israeli citizens to have vaccination certificates or negative coronavirus tests to enter a range of public spaces like restaurants, cultural and sports events, hotels, gyms, you get it. The restrictions apply to those worshiping in synagogues, mosques, or churches with more than 50 people in attendance. Stores, shopping malls and industrial parks have also been limited to one person per seven square meters. That's basically we do six feet distance, they're doing 8.7 feet, if you want to be exact distance from one another.
On the other hand, Bennett has been very direct with the Israeli people about lockdowns. A few weeks ago, he said that, "Another COVID lockdown "would destroy the future of the country." He said this during a press conference, that Israel's strategy is not to go into lockdown again, but to curb infections through expanding its vaccination drive. I think Bennett's making a wise choice here and I think most countries are adopting this as well. Lockdowns aren't the answer and yes, it would destroy the future of this very small country. Last week we had Roni Houbani on the program.
Roni is an Israeli tour guide we use for Friends of Israel's Up to Jerusalem tours to Israel and Roni who has been guiding around Israel for decades, admitted on air with us last week that he hasn't worked since March 2020. There are barely any tours going through Israel right now. In 2019, prior to the pandemic, tourism, think about this, prior to the pandemic, tourism injected approximately 23 billion shekels into the economy.
That industry has been decimated by the pandemic and its future hangs in the balance. There are so many other aspects to Israel's economy that suffer due to the pandemic and Bennett is right to say, "No more lockdowns." Lockdowns would only destroy the future of the country. And I know that he's looking for new methods to safely get back to normal in Israel, not just shoving people back in their homes. Now listen, when we get back, I want to share what I think could be a security policy that could be one of the lasting legacies that Prime Minister Naftali Bennett leaves behind. But before we do this, I want to talk about Israel here. It's clear Israel has a unique calling from God. We know it, you open your Bible and it's right there. It's in plain language that God loves his people. He loves the state of Israel.
I mean, history has seen the nation of Israel have its ups and downs as well. Israel has been destroyed and displaced, but again, revived and re-established. The modern miracle of Israel. It's just an amazing thing. Why? Because God's hand is on his people and on that land. But how can we as believers accurately understand what the Bible says about God's chosen people. But listen, I'm really happy to announce this. Our popular one day in-person conferences, they're back.
Steve Conover: You are invited to join us at one of our Prophecy Up Close one day conferences this fall. We'll be studying Israel's countdown to destiny. We're in Tampa, Florida, October 2nd. Missoula, Montana, October 23rd. Spokane, Washington, November 6th and Boise, Idaho, November 23rd, 2021.
Chris Katulka: You're going to enjoy four sessions. When you come to these PUCs, these in-person conferences that we have, you're going to enjoy four teaching sessions and a Q&A led by expert Bible teachers from The Friends of Israel Gospel Ministry.
The cost is $12 and will include lunch. For Tampa, now, listen, time's running out. So be sure to register before the deadline on September 27th, 2021, and you can do all this by going to foi.org/PUC. And while you're there at foi.org/PUC, you'll find past prophecy DVDs available for purchase great for Bible studies and small groups. Again, that's foi.org/PUC.
Steve Conover: Learn more about our Prophecy Up Close conferences and when one of our conferences is coming to your area, register today at our website, foi.org/PUC. Once again, that's foi.org/PUC.
Chris Katulka: So we're looking at the first 100 days of Israel's new Prime Minister, Naftali Bennett. He was inaugurated last June as Israel's 13th prime minister, but he's also Israel's first yarmulke wearing leader. That's right. He's Israel's first Orthodox Jewish prime minister. So as Israel's prime minister made any decisions that will be his legacy in the first 100 days of his premiership? Well, there's one coming down the pipe that could be a game changer for Israel's relationship with both the Palestinians and specifically with Hamas and Gaza. Bennett is formulating a way for Gaza aid and relief money to enter the Gaza Strip without being used for terrorism. This is a really big problem, everybody. The money that is provided by Western governments, the money that's provided by Middle East governments, other countries often are unchecked, unaudited, and they end up going to fund terrorism. Well, this came after a report that Prime Minister Bennett may allow Qatar to send Hamas, think about this, suitcases of cash as Netanyahu did.
Cash from Qatar and other benefactors is sent to Gaza and of course, it's not distributed among the beleaguered Palestinian people, but instead goes to advancing terrorist activities in Israel. Schools and roads are neglected while a sophisticated network of tunnels are built under Gaza into Israel for the sole purpose of advancing terror. Well, within the recent months, money given to help needy families in Gaza went through the United Nations banking system. Israel wants the salaries of Gazan citizen servants to go through traceable banking channels, to make sure that the money isn't going to fund terrorist activity.
Originally Palestinian banks agreed to transfer the money, but they actually changed their mind out of the concern that they would face sanctions if their funds were actually used for terror behind their backs. A new funding system coordinated by Qatar and the UN, which is supported by Bennett and Israel will actually see vouchers handed out to nearly 100,000 beneficiaries at more than 700 distribution points throughout the Gaza Strip starting this month. Look, these checks and balances could really help with the problem in Gaza of the auditing where these donated funds are being spent.
Now I'm not saying it's going to function perfectly. I always believe people find loopholes, they always will. But I do believe that it could help make sure the money is going to help Palestinians who need it the most. Additionally, Egypt has been working to negotiate a long-term ceasefire between Israel and Hamas and Prime Minister Bennett met with Egyptian President Abdel Fattah Al-Sisi in Southern Sinai. Egypt is taking Israel's request very seriously. And Bennett said that he would not reach an agreement with Hamas unless they return the bodies of IDF soldiers and Israeli civilians that have been in Gaza since 2014. So how is Prime Minister Naftali Bennett doing after 100 days in office? Personally, I think he's doing pretty well.
I think he's balancing a lot right now with grace and wisdom. He's the first prime minister to meet with the new President of the United States after four years of president Trump, who was one of Israel's best supporters. Prime Minister Bennett needs to figure out how a new US leader will approach Israel and its complexity with its neighbors in the region like Iran and the Palestinians. Bennett was friendly with Biden, but also firm on Israel's position towards Iran. That's really good. I also like the way Bennett is handling COVID in Israel. Look, he's not a lifelong politician. He was an entrepreneur for many years. He understands the engine of Israel's economy, but also the need to balance it with safety for his people. I know he will work to open up Israel and not just send it into endless lockdown measures. And finally, I liked that the conservative prime minister of Israel wants to make sure that the money that's going to Gaza goes to the right place.
This is an ongoing issue for the region, it's an ongoing issue for both Gaza and the West Bank. And hopefully this voucher system that he's working on, will make sure money stays out of the hands of terrorists. That would be a very big deal. I know supporters of Israel love Benjamin Netanyahu. I did, I'm one of them, but I also know Israel's fortunate to have Bennett leading the people. He's made some tough decisions early on, and I know they don't get any easier. So let's continue to lift up Prime Minister Naftali Bennett in prayer, that the God of Israel may put his hand on their leaders and the people to protect the people of Israel.
Steve Conover: Israel, on the verge of becoming a state, a teenage Holocaust survivor arrives on her shores alone, his name is Zvi Kalisher. Little did he know his search for a new life in the holy land would lead him to the Messiah. Zvi, enthusiastic to share his faith, engaged others in spiritual conversations many of which can be found in our magazine, Israel My Glory. While Zvi is now in the presence of his Savior, his collected writings from well over 50 years of ministry continue to encourage believers worldwide now, Apples of Gold, a dramatic reading from the life of Zvi.
Mike Kellogg: As I walked down the street recently, some Orthodox men were handing out flyers, telling people if they serve the rabbis well, then they too will become holy and go to heaven. As I passed, they handed me one. They looked at me intently as I read their leaflet. Then one asked, "What do you have to say about what is written here?" "It is a great pity. It is as King Solomon wrote, "Vanity of vanities, all is vanity."" Their faces showed their displeasure and they wanted to know why I said such a thing. "Because I believe in almighty God." "You worship your rabbis. You accept what they say over what God says in his Word." Now they became suspicious. "Are you're not from those who speak about this man or not?" "I am not like you. I do not read fictional stories. You spend your life studying rabbinic commentaries and I read the Bible."
We spoke for more than an hour. They were surprised I told them they were not following the right pass. "How can you say we are not following God? We're very active for him. Who is your god?" "There is only one God. About him it is clearly written in the Bible." I told them they have been taught wrong because they study rabbinic writings, instead of God's Word. "How can you say such a thing? Shame on you." "Okay, please show me what you read." So they showed me a stack of books written by rabbis. I answered, "As it is written in Ecclesiastes 1:2, 'Vanity!' I believe according to the Bible." 
Then I showed them. Isaiah 53, where it is written, "But He was wounded for our transgressions. He was bruised for our iniquities. The chastisement for our peace was upon him and by his stripes, we are healed. All we like sheep have gone astray. We've turned everyone to his own way; and the LORD has laid on Him the iniquity of us all. For the transgressions of my people he was stricken. When you make His soul an offering for sin,..Therefore I will divide him a portion with the great, and He shall divide the spoil with the strong, because He poured out His soul unto death and He was numbered with the transgressors, and He bore the sin of many and made intercession for the transgressors." 
"We have never read this!" "This is part of the Holy Bible. All of its chapters were written by the Holy Spirit as was this chapter." They looked at each other with surprise. "We have learned much from you," they said. They need our prayers. Through prayer we can see God's mighty power. And perhaps, someday they will see it too.
Chris Katulka: The impact of Zvi's life and ministry in Israel, it didn't end when he went home to be with the Lord. In fact, Zvi's legacy lives on. Our Friends of Israel ministry representatives continue to share the gospel in Jerusalem, Israel, and really all throughout the world. We also serve Holocaust survivors and their families. We provide free food, medicine, and clothing, and we even promote the safety and security of the state of Israel and the Jewish people everywhere. So when you give to The Friends of Israel, your donation actually allows us to advance the Gospel of our Messiah Jesus, you can give online by visiting foiradio.org. Again, that's foiradio.org. You can click right there on our donate link. Also, be sure to let us know where you listen when you contact us.
Steve Conover: Thank you for joining us today for this week's program. Chris, where are we headed next week?
Chris Katulka: So we're doing our Israel My Glory in-depth episode. One I always love. We have a new issue of Israel My Glory out. And you know what? If you're listening right now, the Jewish people have been celebrating the Fall Feasts of Israel. And one that's going to be approaching is the Feast of Tabernacles. We're going to have Tom Simcox, our representative with The Friends of Israel, a teacher with the Friends of Israel, to talk about his article on Sukkot, The Feast of Tabernacles.
Steve Conover: Our host and teacher is Chris Katulka. Today's program was produced by Tom Gallione. Our theme music was composed and performed by Jeremy Strong. Mike Kellogg read Apples of Gold and I'm Steve Conover, executive producer. Our mailing address is FOI Radio PO Box 914 Bellmawr, New Jersey 08099. Again, that's FOI Radio PO Box 914 Bellmawr, New Jersey 08099. And one last quick reminder to visit us at foiradio.org. The Friends of Israel Today is a production of The Friends of Israel Gospel Ministry. We are a worldwide evangelical ministry proclaiming biblical truth about Israel and the Messiah while bringing physical and spiritual comfort to the Jewish people.
Prophecy Up Close Conferences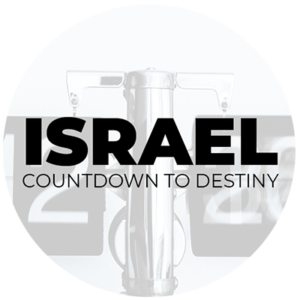 Join Us!
Israel has a unique calling from God. But how can we accurately understand what the Bible says about God's Chosen People? Join us for one of our Prophecy Up Close one-day conferences this fall to uncover Israel's glorious destiny outlined in Scripture!
LEARN MORE
---
Apples of Gold: There is Only One God
Zvi walked by a group of Orthodox men who were handing out flyers stating that if people served rabbis well, they would have the assurance of heaven. Zvi took the flyer, and the men waited as he read the words. Then they asked what he thought of what he had just read. Listen as Zvi gently but boldly explains what the Word of God says about the assurance of heaven and how all men can have eternal life.
---
Music
The Friends of Israel Today theme music was composed and performed by Jeremy Strong.
---
Your gifts help us reach people all around the globe with our message of truth to bless the Jewish people.

Thank you for your support!
Give Today
---
Photo credits:
1) Israeli Prime Minister Naftali Bennett signs the guest book during a visit hosted by Secretary of Defense Lloyd J. Austin III to the Pentagon, Washington, D.C., Aug 25, 2021. (DoD photo by U.S. Air Force Staff Sgt. Jack Sanders) Cropped. (https://creativecommons.org/licenses/by/4.0/)
2) Naftali Bennett official portrait. Attribution: Avi Ohayon/Government Press Office (Israel). No changes made. (https://creativecommons.org/licenses/by-sa/3.0/deed.en)