The Prophet Hosea, Part 3
The book of Hosea is a sad story of Israel's failures in faithfulness to God. The people were guilty of many sins that drew God's wrath. Worst of all was their spiritual adultery against the Lord, as they worshiped false gods instead of Him. Today's show, part 3 of our 4-part series on Hosea, explores the cycles of judgment the Israelites endured for their crimes.
Israel's continued disobedience ultimately brought judgment in the form of dispersion. The people were killed; driven from the land; or subjugated to the rule of their conquerors, the Assyrians. And Assyrian punishment was not for the faint of heart. Their grueling physical and psychological torture highlighted one of the darkest chapters in Israel's history. But there is still hope to come! Take this week's study of judgment to heart to fully enjoy God's rich grace and mercy!

If you've missed previous episodes in the series, you can listen here: Part 1, Part 2.
Steve Conover: Welcome to the Friends of Israel Today. I'm Steve Conover. With me, as our host and teacher, Chris Katulka. Have you visited our website, foiradio.org? After this episode ends, visit us. If you haven't been there, we have over seven years worth of programming on our site for you to listen to. Once again, that's foiradio.org.
Chris Katulka: Steve, we're entering into our third session as we study through the prophet, Hosea. Hosea has shown us how God is speaking into the sins that Israel has been committing and really the importance of what it meant for Israel to follow the law of God. We've looked over the past few sessions of the historical background that Hosea was speaking into. We looked at the sins that Israel committed, and today we're going to see the judgment that comes as a result of the fact that Israel refused to repent.
Steve Conover: But before we do that, in the news, Israel365 News reports that an op-ed written by an Egyptian professor of Jewish studies claimed that the Book of Esther was a fictitious account applied to a pagan festival and used by modern Zionists to justify murdering their enemies and their descendants in any deceitful manner possible. The professor claimed that this tactic has been used by Jews throughout history to wreak vengeance on any non-Jew who earns their disfavor.
Chris Katulka: Steve, here's my take. The irony of this Egyptian professor's claim that Esther is used by Zionists, that's people who believe Israel has a right to exist in their ancient homeland, that it would be used by Zionists to justify the wrongdoings under the guise of victimhood is almost comical. Since its founding, Israel was attacked several times in wars of aggression to try to shove the Jewish people into the sea. They have been surrounded by angry neighbors, and yet the Israelis have always strived to establish peace with their neighbors.
What's interesting is that a recent poll found that nearly 84% of Egyptians have a negative outlook on the peace Israel has made with other Arab countries through the Abraham Accords. Why would they be against peace? Isn't that what Mordecai and Esther wanted? Peace, to be left alone? And yet God raised up Esther for such a time as this, to show God's providential hand. Professor Elgendy, Esther is a factual biblical book of God's preservation of his chosen people, even when entire empires try to crush them.
I've mentioned the past few weeks that I've been doing my personal devotions through Hosea recently, and it hit me that in nearly eight years of doing radio we've never done a study on Hosea. Hosea is such an important prophet to read and to study, especially for us here at the Friends of Israel, because God's faithfulness is seen in every chapter. Actually, Hosea, the prophet, really shows the depth of God's faithfulness to Israel and as a result, God's faithfulness to us, and that's why today we're going to be continuing our four-week series on the prophet, Hosea.
Now really quick, just a reminder that Hosea ministered for several decades speaking God's truth to the northern 10 tribes of Israel when the kingdom was split in two. During this time, the massive empire of Assyria regained influence in the Middle East, which threatened not only Israel in the north, but Judah in the south.
If you were to open a newspaper in the days of the prophet Hosea, his ministry would've started near the end of a period of great military success and prosperity for both Israel and Judah. Life was good in both of the kingdoms. Hosea was speaking into really more the spiritual choices of the northern 10 tribes, and his message can be boiled down to three words, sin, judgment, and salvation.
Now, last week we talked about Israel's sin. Hosea spared no expense to share all of Israel's sins that frustrated God. Hosea says Israel committed spiritual adultery by following false gods. They committed acts of injustice toward the poor in Israel. There was murder and violent crime in the land. Religious hypocrisy could be found among the priests. There was selfish arrogance, and even worse, spiritual ingratitude to the God that loved them.
So let's rewind here for a moment because God told Israel what would happen if they continued to sin. It actually goes back to the Book of Deuteronomy and even the Book of Leviticus in chapter 26. It would become a domino effect of disobedience, as it would say in Deuteronomy and Leviticus. Hosea and all of the prophets of Israel and Judah were absolutely confident in God's word and in God's law. They knew if Israel or Judah sinned, it would lead to judgment. See, if Israel abandoned God, or in the context of Hosea here, committed spiritual adultery with God, which again is sin, God would bring judgment, but ultimately in the end, God would save and restore his people, why? Because of his faithfulness.
Now, if you didn't get a chance to listen to last week's program, I want to encourage you to catch up by going to foiradio.org. There, in our archives page, you can listen to my message on the background of Hosea, on the sins that Israel committed and so much more, by again visiting foiradio.org.
Now there are five judgment and salvation cycles in Hosea's prophecy against Israel, and today we're going to look at the judgment side of these cycles. Then next week we'll look at the salvation side. The first cycle is actually found in Hosea's marriage with the prostitute, Gomer, and their children, their three children, become a judgment against Israel. In Hosea 1:2-9, Hosea's three kids, Jezreel, Lo-Ruhamah, and Lo-Ammi, all point to God's judgment against his people. Jezreel is an announcement of God's judgment against Israel's northern King Jehu, and Israel's future demise against the Assyrian empire. Keep that empire in mind as we continue here, okay? Lo-Ruhamah, his second child, Hosea's second child, which means she is not loved. Her name indicates that the Lord's love for Israel would be cut off for a time because of judgment.
Finally, the third child, Lo-Ammi, which means not my people, where God again shows his judgment when he undoes the covenantal relationship with his people, where he once said in Exodus 6, he once said, "I will be your God and you will be my people," and now here in Hosea 1, he's saying, "You, Lo-Ammi, you are not my people. Why? Because of your sin." The second cycle is seen in Hosea 2:2-13, where God shares that he will turn the land into wilderness and a parched land. In Hosea 2:3, that the land and her people might die of thirst. Again, this fits in perfectly with Deuteronomy 28, when God says that Israel's sin would lead to no rain. That's right. God said that if Israel sinned, he would turn off the water to get their attention. Remember, no water, no rain. No rain, no food. No food, well, that leads to famine.
The third cycle that can be found starts in chapter 4 and goes through chapter 5 and it starts like this. In Hosea 4:1, it says, "Listen to the Lord's message you Israelites, for the Lord has a covenant lawsuit against the people of Israel. For there is neither faithfulness nor loyalty in the land, nor do they acknowledge God. There is only cursing, lying, murder, stealing and adultery. They resort to violence and bloodshed. Therefore, the land will mourn and all its inhabitants will perish. The wild animals, the birds of the sky and even the fish in the sea will perish."
Look, because of their cursing, lying, murder, stealing and adultery, God says in Hosea 5:4-5, that their wicked deeds would not allow them to return to their God. For a spirit of idolatry is in them and they do not acknowledge the Lord. The arrogance of Israel testifies against it. Israel and Ephraim will be overthrown because of their iniquity. Even Judah will be brought down with them. Israel, Hosea is saying, will be overthrown. God will use another empire, which will be Assyria, which we're going to give some more detail to later on. God will use Assyria to judge Israel.
The fourth judgment cycle is found in Hosea, starting in 6:4, and goes all the way through 11:7, when Hosea specifically calls out Israel and tells them, Assyria, the empire that they have actually turned to for support, will soon swallow them alive. Listen to Hosea 8, starting in verse 8. It says, "Israel will be swallowed up among the nations. They will be like a worthless piece of pottery. They have gone up to Assyria like a wild donkey that wanders off. Ephraim has hired prostitutes as lovers, even though they have hired lovers among the nations I will soon gather them together for judgment. Then they will begin to waste away under the oppression, under the oppression of a mighty king."
The last judgment cycle can be found Hosea 11:12, all the way through Hosea 13:16, when God issues his divine judgment. Hosea says this in Hosea 13:14, "I will deliver them from the power of Sheol? No, I will not. I will redeem them from death? No, I will not. O death, bring on your plagues. O Sheol, bring on your destruction. My eyes," God says, "will not show any compassion." God's judgment is real according to the law. Just as God said in Deuteronomy 28, starting in verse 6, it says this, "The Lord will force you and your king whom you will appoint over you to go away to a people whom you and your ancestors have not known, and you will serve other gods of wood and stone there. You will become an occasion of horror, a proverb, and an object of ridicule to all the peoples whom the Lord will drive you."
Now, you might be thinking to yourself, why would God do this to his own people? It all seemed so harsh. Well, remember, God told them that this would happen in the law. He was patient with them for nearly 200 years of disobedience, but Israel had all but become a pagan nation who turned to false idols, false gods, and even came to trust empires for help, like Assyria and Egypt, and God was about to act against their sin.
In 722 BC, God would use a pagan nation Assyria to disperse the northern 10 tribes of Israel throughout the Middle East as a sign of his judgment. Listen to what God said to Israel as they were wandering through the wilderness all the way back in the Book of Deuteronomy. He says this. "This is what will happen. Just as the Lord delighted to do good for you and make you numerous, so he will also take delight in destroying you and disseminating you. You will be uprooted from the land you are about to possess. The Lord will scatter you among all the nations from one end of the earth to the other. There you will worship other gods that neither you nor your ancestors have known. Gods of wood and stone."
When we come back, I want to share how the Assyrians actually captured the northern 10 tribes of Israel, just as Hosea prophesied, and let's just put it this way, it wasn't a pretty picture. But before we get to that, I have a new resource I want to share with you. It's a book actually that I'm very proud of because it's something that I wrote. It's a book called Israel Always. If you want to understand the Book of Hosea, the prophet Hosea, it's a beautiful prophecy of how God is not only going to judge Israel for their sin through judgment, but also how he has a plan for Israel from beginning to end. It shows the salvation and the restoration, the plan that God has for Israel and the Jewish people, and that's what this book, Israel Always, follows the same theme.
In the book, Israel Always, I try to show from beginning to end how God has been faithful to his chosen people because of a promise that he made to Abraham all the way back in Genesis 12 and Genesis 15. An eternal promise that can't be broken and it's not just a promise that is in the Bible. It's a promise that carries its way even to modern Israel and the Israel of the future. Israel Always is a fantastic book, not only if you want to see God's faithfulness from beginning to end, but also maybe you're preparing to go to the Holy Land, maybe even with the Friends of Israel. Well, guess what? This is a great resource to get to prepare you to get over to the Holy Land to understand what you're about to see as you step in the land of Israel.
Steve, can you share with our listeners how they might get their hands on Israel Always?
Steve Conover: Sure, Chris. I know Chris' book will encourage your heart and help you put the puzzle together that is Israel. Israel Always. If you want to learn more about it, you can visit our website, foiradio.org. Again, that's foiradio.org. There you can learn more or purchase your copy.
Chris Katulka: Welcome back everyone. We're continuing our study on Hosea. Today we've been looking at the judgments Hosea prophesied against the northern 10 tribes of Israel. Why is God sending Hosea to Israel to let them know judgment is coming? Well, I mentioned this last week. Israel committed spiritual adultery, injustice toward the poor in Israel, violent crimes among one another, religious hypocrisy within the priesthood, selfish arrogance, and even the worst, spiritual ingratitude toward the God who loved them.
These acts of sin would bring God's judgment to Israel, and that's what I want to talk about. The judgment that came to Israel came in the form of a pagan nation, Assyria, that uprooted and dispersed the northern 10 tribes of Israel throughout the Middle East. There's actually a section in the British Museum dedicated to the Neo-Assyrian Empire that ruled much of the known world as Hosea was prophesying. Several reliefs can be found in the British Museum that were discovered in the late 1800s in modern day Iraq, that depict the conquest of Assyria. One of those reliefs is actually called the Lachish relief. Lachish is a Judean town that was conquered by the Assyrians around 701 BC, and this is just 21 years after the northern 10 tribes fell and were exiled by the Assyrians.
The relief depicts the actions the Assyrian army took to lay siege against this satellite town of Jerusalem and the way that the Assyrians treated their enemies. I want you to hear this because it's going to show really one of the reasons why when you read the prophet Jonah, why he was reluctant to go share the good news with the Assyrians in Nineveh. Listen to this.The Assyrian relief shows the act of this. The Assyrians loved to impale people when they would go on conquest. The Assyrians were actually proud of mass executions. To show their might they would actually impale their victims on large stakes. Such sights actually instilled terror and fear into the rest of the population. For the Assyrian Kings, it was to showcase their power, and certainly they did this to the northern 10 tribes of Israel and even those in Judah that they tried to conquer.
The stake was actually driven into the body under the ribs and the spike would actually protrude under the weight of the body. The slow death was terrifying, and actually from this many believe, from the Assyrians, crucifixion was invented. Assyrian kings promoted the flaying of rebel leaders. Now I'm leaving details out of how they did that, but the victim's skin would be hung in places where people could see as a reminder not to mess with Assyrian rule. The Assyrians would force the captured nobles to grind the bones of their ancestors. By doing so, they erased the evidence of their legitimacy to rule over the land. This was a part of a psychological torture that they would do. It showed the absolute power the Assyrian kings had over the subjugated nations, not just the northern 10 tribes or Judah, but any nation they came into.
There is so much more that I could talk about, but there's just too much gore to go into detail. In addition to their torture tactics, Assyria also had a resettlement policy, which is what happened to the northern 10 tribes of Israel. All of Assyria was subject to their resettlement policy, which uprooted whole families and moved them across the country. It was one of the ideas that made Assyria so strong. Experts from conquered countries would be sent to the heart of the nation where they would be put to work building palaces and temples and all the amazing things they did in their capitol city. These people were fortunate enough to bring their families along.
The dangerous men who fought against Assyria were sometimes given a chance to redeem themselves. If the king was merciful, they would be sent to a ruined kingdom or on the outskirts of a nation that they would be forced to rebuild. Then the rest would just be scattered about the country. The people of a conquered nation would be spread about from the one area of the kingdom to another, to live alongside people from foreign lands instead of their own countrymen, to keep them packed together and to keep them from staging a revolt.
So Assyria scattered the Israelites and then planted other conquered peoples in the land of Israel to live with those Israelites left behind. Friends, Hosea's prophecy of Israel's judgment came true, which means God's word is true, because Hosea was simply relying on God's word to pronounce judgment. It would be very sad to actually end our Hosea series here, but fortunately we have one more message of hope for Israel and the Jewish people. A message of salvation and God's grace. That's a message that you're going to want to come back for.
Steve Conover: Now, Apples of Gold, a dramatic reading from the life and ministry of Holocaust survivor, Zvi Kalisher.
Mike Kellogg: I was recently asked to visit a very sick, elderly man whose son is my friend. I arrived in the final hours of his life. He told me he had been a drunk all his life. "Now that I have reached the end of my life," he said, "I realize I have never known satisfaction, not from things, people, or even my children. I have been bad and drank far too much. I never even thought about my family and now God will not hear my voice if I call on him."
I told him, "No, my friend, that is not so. Every cloud has a silver lining and you can have a silver lining because even now at the end of your life you can be saved."
"Can I be saved after everything I have done?" he asked.
"Yes," I answered. "The Lord our savior gave himself for us so that we can have everlasting life." He asked if this was really true. I told him it was indeed true and I read Isaiah 53:6, "All we, like sheep, have gone astray." I then said, "The passage from our own Hebrew scriptures is meant for everyone who comes to the Lord. Even if that happens at the very end of your life. All you must do is trust in Him." John 3:16 says, "For God so loved the world, that He gave His only begotten son, that whosoever believes in Him should not perish, but have everlasting life."
Surprisingly, this man became peaceful and quiet. When his son came into the room, he asked, "What have you done to my father that he is so quiet and says he is happy?" When his father related everything he had heard and told his son he believed it, the son was displeased. I told him, "It is my duty and the duty of every believer to tell others the truth in their time of need. We are responsible to each other."
"How can you be responsible for my father? You're not a member of this family."
I replied, "We have one father in Heaven. As members of his family we have a responsibility to one another. Are you against your father having such peace from the Lord in his final hours?"
"No," the son replied, "but I am against you because you spoke with him about a faith he never heard about all through his life."
"That is exactly the point," I said. "Even though he had not heard before how to have true faith in the Lord, the Lord will still receive him and your father is happy because he is no longer lost. You will all have to stand before the Lord one day, just as your father will do very soon. He has heard the truth about Jesus Christ and has gladly received him. He is now happy in the Lord and you and your family can share his last moments with him in happiness." I pray they will accept the Lord soon before they are on their deathbeds in a lost and hopeless condition.
Steve Conover: Thank you so much for joining us today. I hope you'll check out Chris' new book, Israel Always, at our website, foiradio.org. Chris, where are we headed next week?
Chris Katulka: Well, Steve, the hard part's over. The judgment parts of the five cycles of judgment and salvation are done. Next week it's all about hope, the salvation and restoration that God wants to bring to Israel. Listen, even the most faithful believers like myself have questions about the Bible. Do you? If you do, you're not alone. That's why you need to join us on March 10th and 11th for our free Look Up Virtual Conference, where we're going to unravel the mysteries of the Bible from the signs of Christ's coming to the millennial kingdom. You can learn more on how you can sign up and register by going to lookup.foi.org.
Steve Conover: Our host and teacher is Chris Katulka. Today's program was produced by Tom Gallione, edited by Jeremy Strong, who also composed and performs our theme music. Mike Kellogg read Apples of Gold, and I'm Steve Conover, executive producer. Our mailing address is FOI Radio, PO Box 914, Bellmawr, New Jersey 08099. Again, that's FOI Radio, PO Box 914, Bellmawr, New Jersey 08099. I'll give you one last quick reminder to visit us at fioradio.org. The Friends of Israel Today is a production of The Friends of Israel Gospel Ministry. We are a worldwide evangelical ministry proclaiming biblical truth about Israel and the Messiah, while bringing physical and spiritual comfort to the Jewish people.
---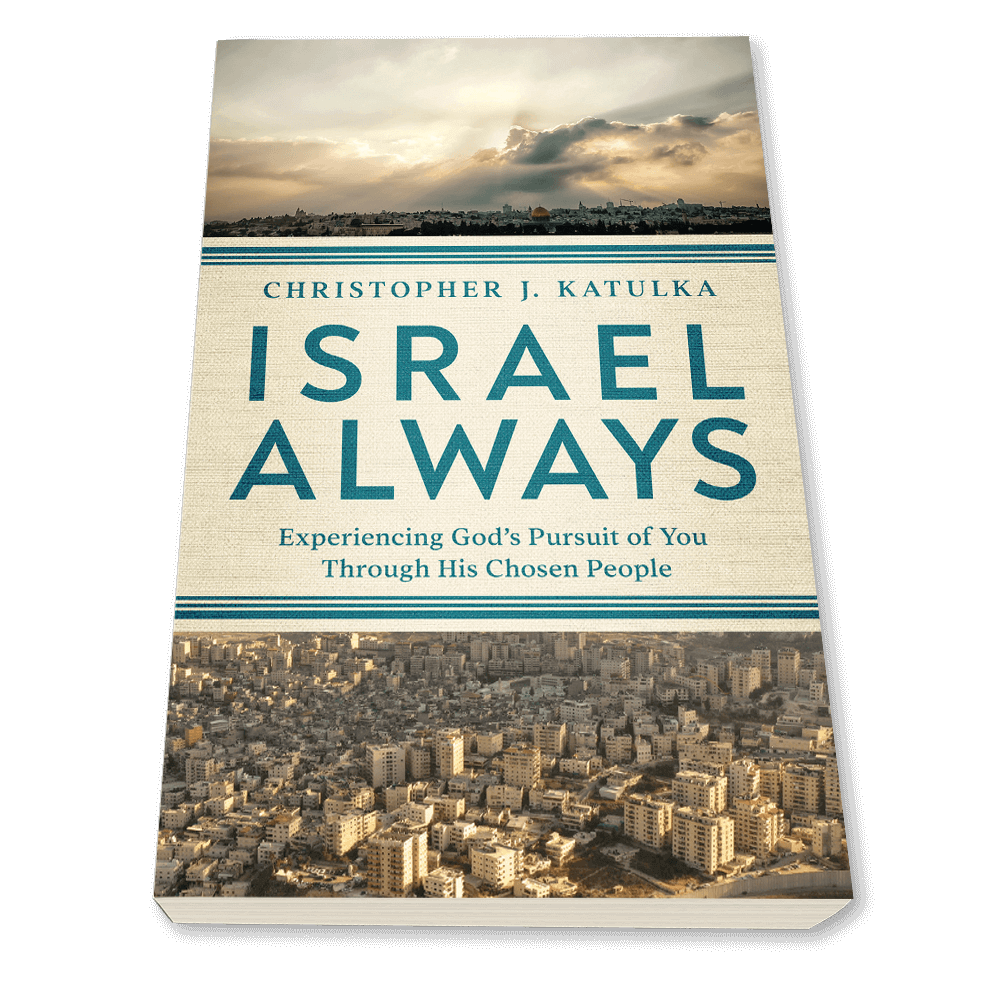 Israel Always is a sweeping journey through Israel's prolific history, its modern-day influence, and its promised future, highlighting the continuous throughline of God's provision for His people. Insightful and informative, Israel Always will enrich your understanding of the Bible, enhance your appreciation for Israel, and elevate your awareness of God's steadfast love for all His people—including you—today.
ORDER YOUR COPY TODAY!
Apples of Gold: Every Cloud Has a Silver Lining
Zvi was asked to visit an elderly man, a father of a friend. It was this man's final hours on earth. He shared with Zvi that he was a drunkard and lived a selfish life. Zvi was able to share with this man about the good news of the Messiah. But not everyone was pleased with Zvi's teachings. Hear what the news of faith did to this man and how his family responded.
Music
The Friends of Israel Today theme music was composed and performed by Jeremy Strong.
---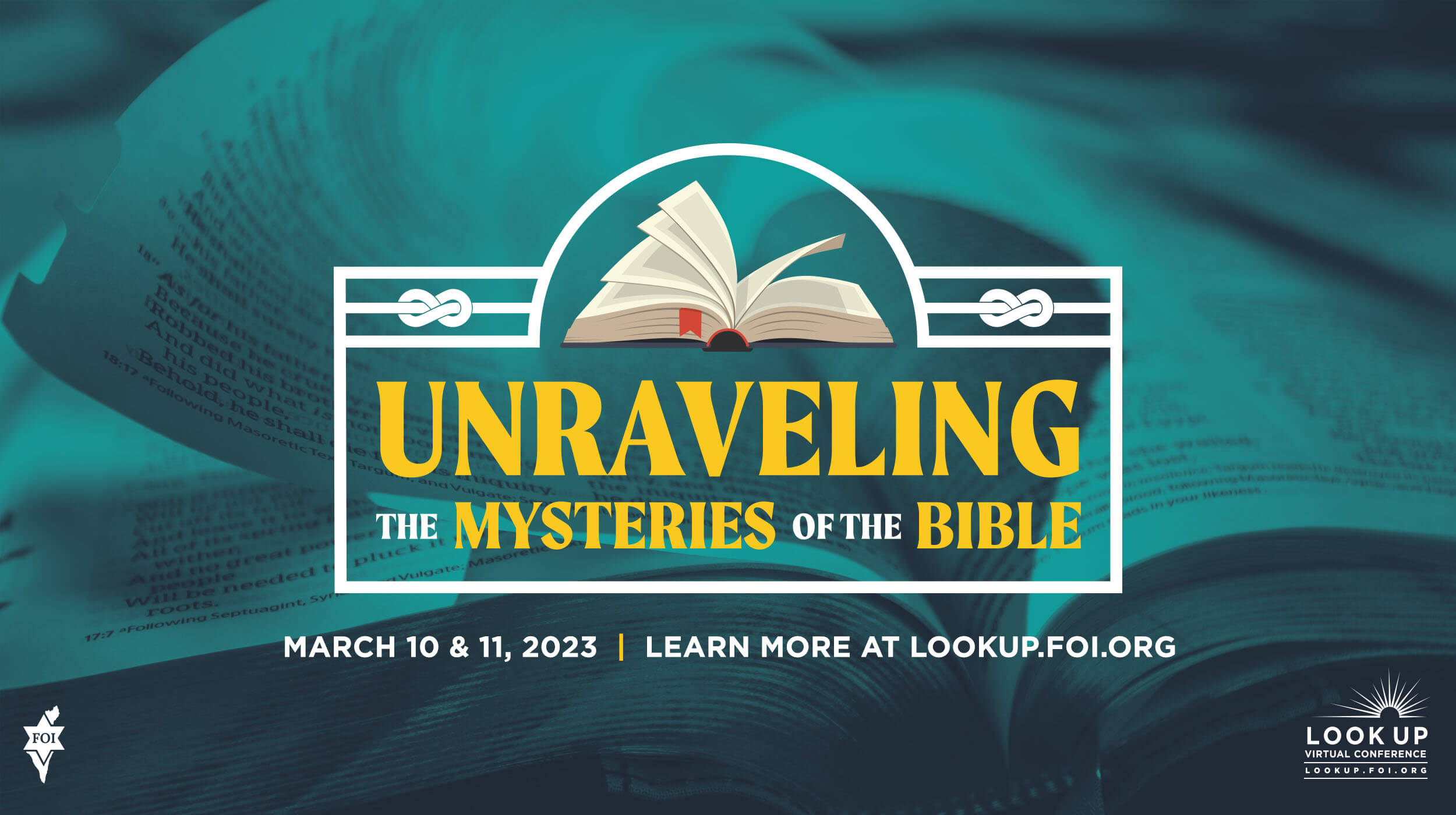 Your gifts help us to continue proclaiming biblical truth about Israel and the Messiah, while bringing physical and spiritual comfort to the Jewish people.

Thank you!
Support Our Program