Eden to Eden, Part 5
We're back in our series Eden to Eden. We're looking at the grand story of the Bible. From beginning to end, God is pursuing His people. We've learned why God would pursue us. We found in the Scriptures that God is Omnibenevolent, He is perfectly good. We learned of God's unbreakable covenant with Abraham. And before Christmas, Chris shared how God desires for His Presence to be here on Earth. You can listen to the previous four episodes in this series by clicking the links below.
This week Chris focuses on how a perfect and holy God made a way to dwell among Israel through sacrifices in the Tabernacle and the Temple. And then he made a way for the whole Earth to know Him, through the ultimate sacrifice of Jesus, the Son of God. What a humbling thought that God would do this for us!
They Called Her Miriam: The Virgin of Nazareth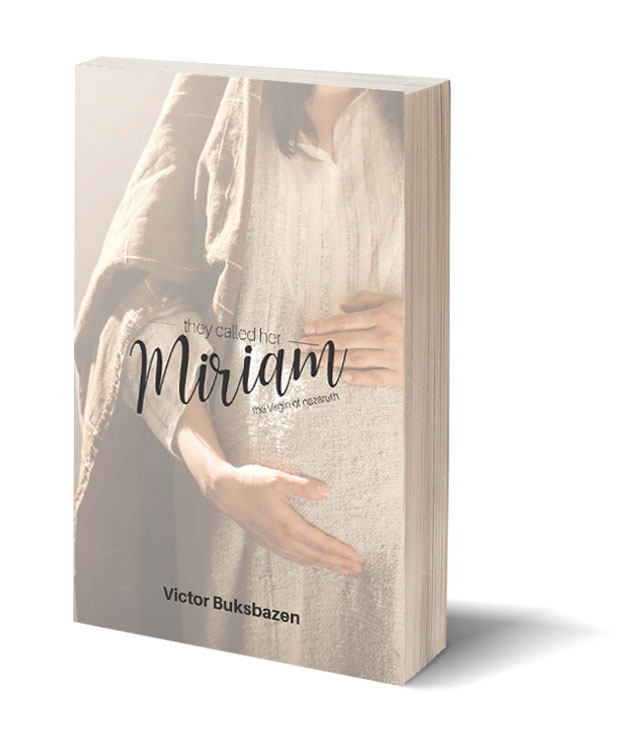 The Friends of Israel's very first executive director, Dr. Victor Buksbazen, was not only a tremendous leader, he was a renowned author. That's why we have resurrected his book They Called Her Miriam: The Virgin of Nazareth. Dr. Buksbazen strips away the stereotypes, legends, myths, dogma, and misplaced piety that comes with the name Mary and restores to readers her Hebrew name, Miriam – connecting us to the real, historical scriptural image of the Mother of our Savior. 
ORDER YOUR COPY TODAY!
Christianity in Iran
You might have seen the protests happening in the country of Iran on the news recently. Both men and women are standing up to the current regime that rules the country. But in the midst of this harsh and sometimes deadly regime, something is flourishing. That something is Christianity! That's right, the government there has tried to squash the gospel being spread but instead it has done the opposite. Chris explains more in our second segment. Let's all remember to pray for our persecuted brothers and sisters in Christ around the world.
---
Apples of Gold
After Zvi suffered a serious heart attack, the doctor told his family he would never recover. People around the world prayed for his healing. And after three days he was off of life-support! While in the hospital he shared a room with a man who had family visiting. One asked what he did for a living and his reply of, "a carpenter" brought on a conversation that could only be explained as providential.

Zvi's story is available in Elwood McQuaid's book, "Zvi: The Miraculous Story of Triumph over the Holocaust," available at our online store.
More stories from Zvi are also available in his book, "The Best of Zvi," available at our online store.
Music
The Friends of Israel Today and Apples of Gold theme music was composed and performed by Jeremy Strong.